Dogecoin is hovering around $0.07 and is away from the goal that its investors want to see it reach i.e $1. The meme coin touched an all-time high of $0.73 in May 2021 and is now slipping further away from $1. DOGE's hype fizzled out in 2022, due to the cryptocurrency market crash and even Tesla CEO Elon Musk's tweets and statements about the coin are doing nothing to help it scale up in the indices.
However, DOGE investors are firm in their belief that it could hit $1 someday in the future. In this article, we will highlight if Dogecoin can cross $1 by 2030 or not.
Also Read: Dogecoin: The Rise From Meme to Millions
Will Dogecoin Reach $1 By 2030?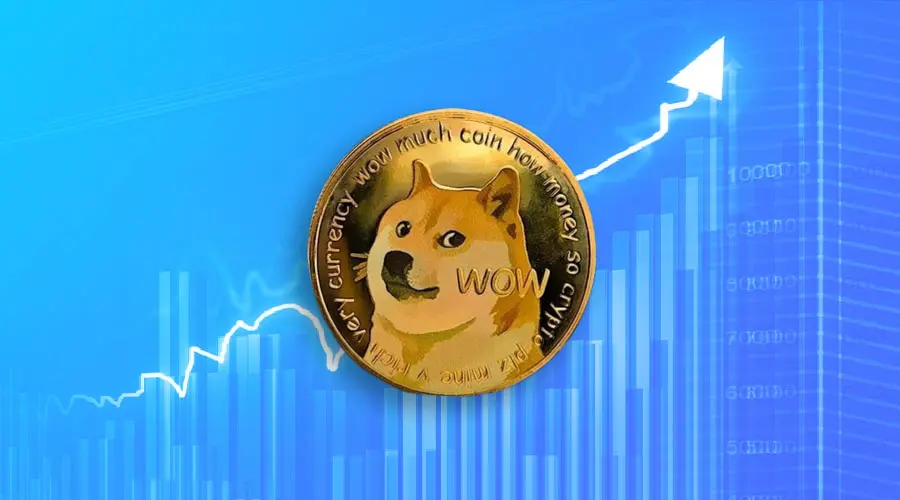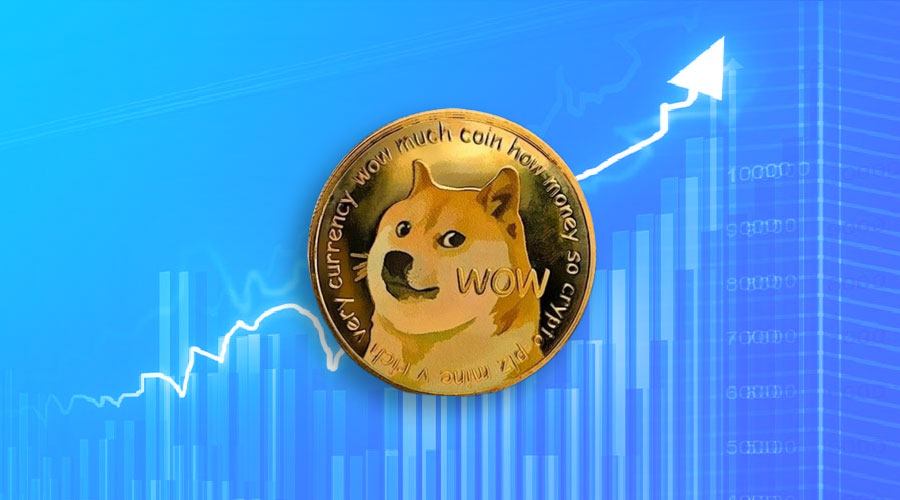 Dogecoin will have a hard time sustainably scaling up in the indices and reaching the $1 mark. The asset has no use cases in the real world with a few businesses accepting it as payments for transactions.
A group of cryptocurrency experts from the Finder's panel recently updated their price prediction for Dogecoin. The forecast for DOGE in 2030 could disappoint investors as the analysis shows it falling short of $1. The panel painted a bearish picture for DOGE suggesting that the meme-coin could never reach its desired target.
According to the Finder's panel prediction for Dogecoin, the meme currency could reach a maximum high of $0.64 in 2030.
Also Read: You Can Now Become a SHIB Millionaire With Only $10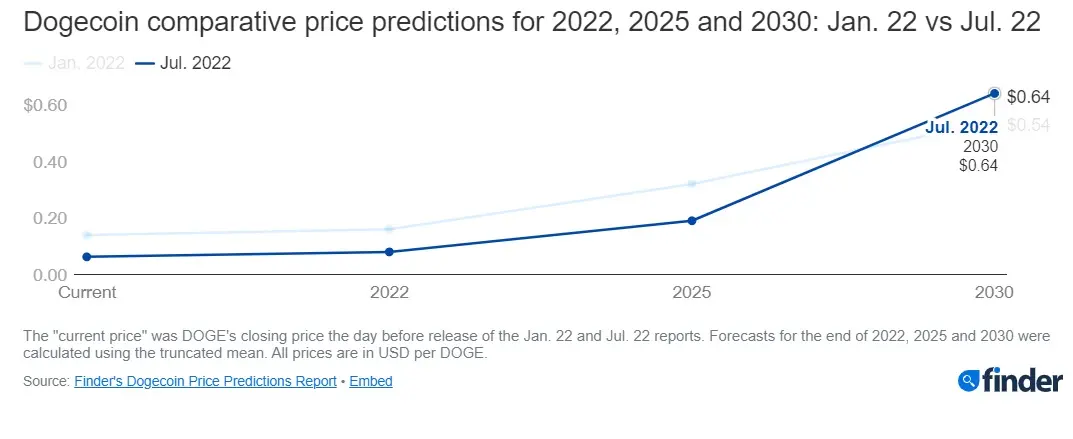 The panel also estimated that Dogecoin could be trading at $0.32 by the end of 2025.
Therefore, Dogecoin reaching a $1 valuation by the end of the decade seems to be an impossible task, according to the Finder's panel of experts. The forecast suggests that Dogecoin could be trading around $0.54 in 2030 and could touch a maximum high of $0.64.
Also Read: Early Bitcoin Adopter Urges Investors To Buy SHIB
At press time, Dogecoin was trading at $0.07 and is up 0.7% in the 24-hour day trade. However, DOGE is down 89.88% from its all-time high of $0.73, which it reached in May 2021.