Every investor would have come across the term 'Crypto Fear and Greed Index' on social media platforms. The index is similar to the 'Bitcoin Fear & Greed Index,' which gauges the sentiments of BTC on that particular day. The index gives a rough idea of how investors feel during market volatility. There is no escaping it as the index assesses the market sentiment across the industry. This article will explain what is 'crypto and greed index' is and how you can use it for your benefit.
Also Read: Ethereum Prediction: Here's the Downside Target For ETH
What is Crypto Fear and Greed Index?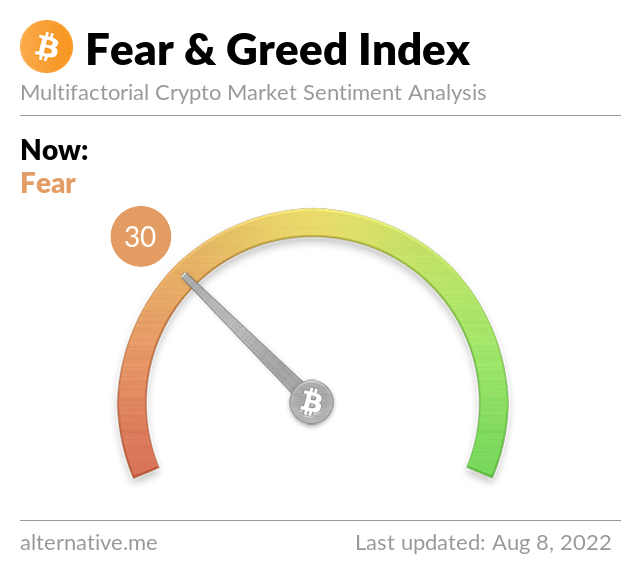 The crypto markets are in many ways similar to stock markets that can make investors turn rich or go poor. Cutting through all the charts, price predictions, and analysis, the market resembles an 'individual'. Just like how an individual feels happy, scared, vulnerable, or thrilled after investing, the markets feel the same sentiments. The market is nothing but a collective bunch of millions of 'individuals' taking shape in the form of an index.
Therefore, the 'Crypto Fear and Greed Index' is nothing but the sentiments of millions of investors combined as one.
Also Read: PulseChain to Host Nearly 120 Projects on its Network on Launch Day?
The index is a snapshot of the combined sentiments of the markets that keep changing every day. When there's a bull run, the fear and greed index rises, but when there's a crash, the index reduces.
The Crypto Fear and Greed Index allows investors to make logical decisions after gauging its daily numbers. The index takes the score from 0 to 100. Any score below 50 means a sentiment of 'fear' and any score above 50 indicates 'greed'.
The statistics are taken based on the current trading volume, general volatility, and other multiple factors. The main idea behind creating such an index is to make people aware of the market sentiments. The index mostly represents the reader's mind and depicts a whole bunch of investors under one umbrella.
Also Read: Opinion: Why GTA 6 Might Not Include Cryptocurrency in its Game Play