Shiba Inu, also known as 'Dogecoin killer' has been extremely popular in recent years in the crypto marketplace. The cryptocurrency is based on Dogecoin and has attracted a lot of tension from the cryptocurrency investing community. If everything goes well, it could even go to the moon before 2025. This could make a lot of millionaires.
This article goes in-depth on how much the Shiba Inu coin will be worth by 2025. And why you should own Shiba Inu tokens before this happens. Do you believe the Shiba Inu token will reach $1? With new info about the token burn, we believe that 70% of the token will be burned to achieve this. Read on to find out more.
What is the Crypto Forecast for Shiba Inu?
After a few weeks of crypto market consolidation, the Shiba Inu price has seen a significant increase. Despite the fact that this price has been exponential, there is still a possibility that it could go higher. However, before Shiba Inu reaches its desired target, investors should expect a short-term consolidation or a significant drop.
Right now, Shiba Inu's price sits at $0.000008418 after the consolidation at $0.0000062 and $0.0000065 support levels. The price rise marked the 50% Fibonacci retracement level at $0.0000087 but tried to break above it.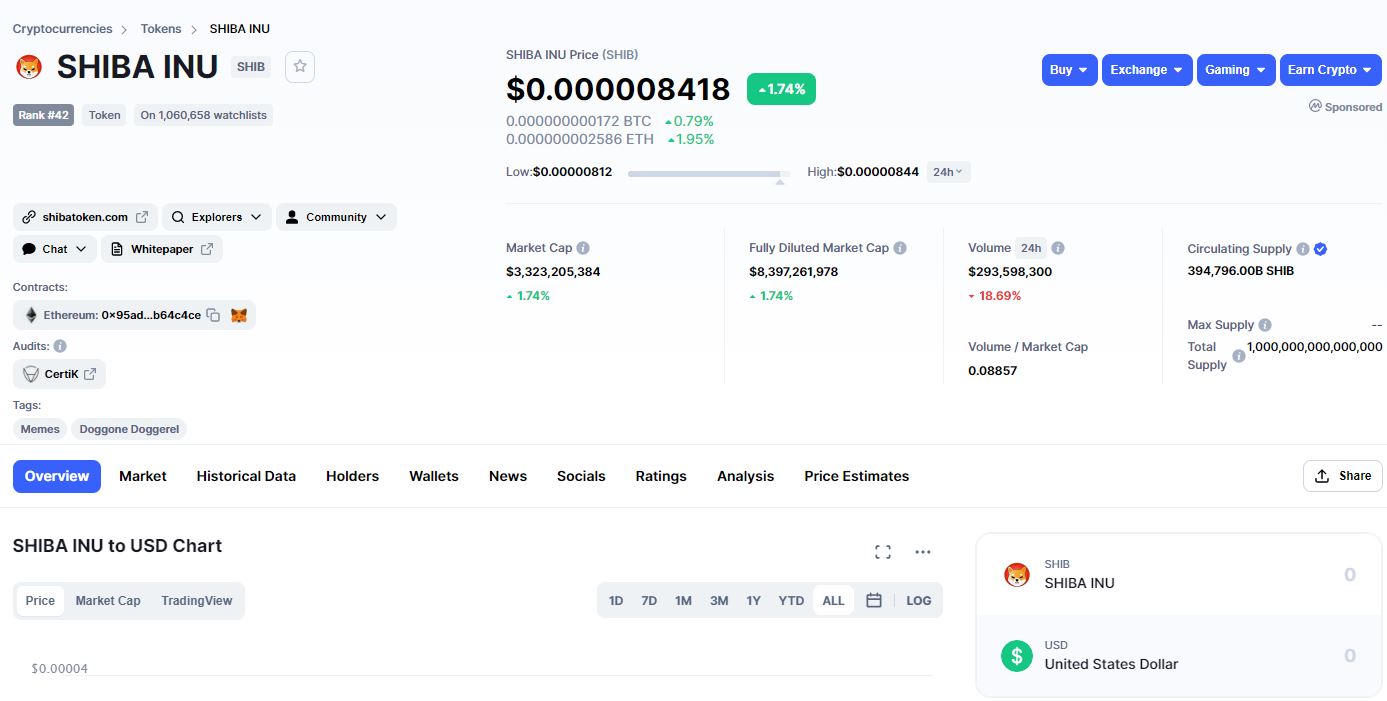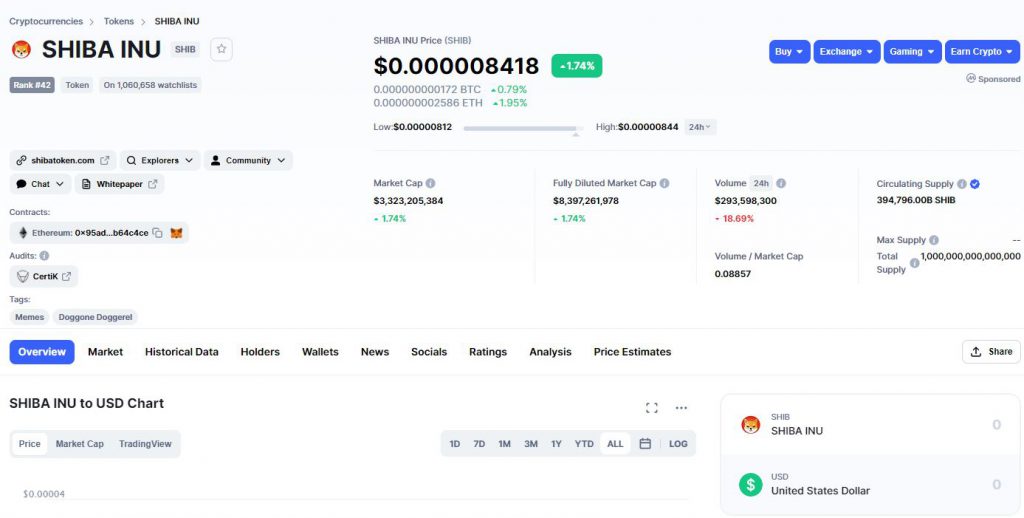 Going forward, investors may expect one of two things. A conclusive 12-hour candlesticks close over at $0.0000087 which will lead to immediate gains in the immediate short-term. Or a modern retracement below $0.0000076 followed by a relaunch of the 2nd Shiba Inu phase.
In any case, currency traders should now understand that the Shiba Inu price was nowhere near its desired aim. The bull's market must surpass two critical Fibonacci retracement levels; the 62% Fibonacci retracement level at $0.000096 and the 70% Fibonacci retracement level at $0.000010.
The most likely possibility to exhaust the upward is $0.000010 which is roughly 18% lower than the current position. Additionally, a collapse of the $0.0000076 support level would show vulnerability amongst investors and open the way for fresh pullbacks.
However, consider these two things. How highly volatile the cryptocurrency market is. And the fact that most alt-coins experience a rapid increase in value upon introduction before rapidly losing value. If you contemplate these facts, you will find this to be a very average degree of fluctuation.
Can SHIB Reach $1 by 2025?
Some analysts believe SHIB could hit $1 in the near future, while others are pessimistic about the stock's long-term prospects. To reach $1, SHIB would have to increase by around 12 million percent.
Since January 2021, the coin has increased in value by almost $2M every month, and it could theoretically reach $1 by the end of 2021 if the present growth trajectory is maintained. However, if it continues to expand at its current rate of 20 percent every month, it will take 5 years to reach the $1 mark, putting it in 2025 at the earliest.
According to current forecasts based on the present condition of SHIB, the coin might achieve a value of $0.000019 in 2022 and subsequently reach a value of $0.000061 in 2025, respectively. That would represent an almost 620 percent rise in value over where the coin is now trading.