The FBI added OneCoin founder Ruja Ignatova aka 'Crypto Queen,' to the most wanted list after she scammed investors and disappeared after defrauding $4 billion in 2017. The FBI has also offered a reward of $100,000 for providing information that can lead to her arrest. Ruja has been hiding since 2017, and her whereabouts remain a mystery. OneCoin, launched in 2014, touted itself as the "Bitcoin killer" and had received widespread fame in the crypto sphere. Gullible investors poured in their hard-earned money and savings believing in her scheme but were scammed thereon. Also, since the FBI's announcement yesterday, Google searches for 'where is Crypto Queen Ruja Ignatova' saw a sharp spike.
Also Read: GTA 6 Cryptocurrency to be called 'Crypto' and not 'Bitcoin'?
Where is 'Crypto Queen' Ruja Ignatova Hiding?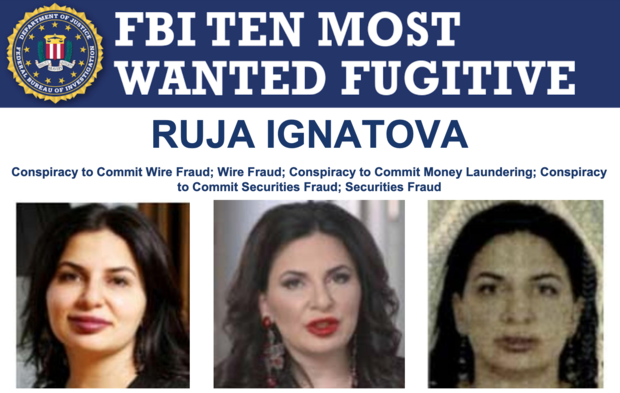 Also Read: Does Tesla CEO Elon Musk Own Any NFTs?
Ruja Ignatova's crimes reignited and came to life after journalist Jamie Bartlett released a series of podcasts detailing her scams. You can listen to Ruja's crime series podcast produced by Bartlett for the BBC here.
BBC had reported that Ruja was last seen boarding a flight from Bulgaria to Greece in 2017. The flight was from Sofia to Athens, and she has been missing since then and remains a fugitive.
Bartlett has been investigating Ruja's disappearance case for four years but has been unsuccessful in tracking her down. The journalist explained that her disappearance is hard to crack as she might have changed her identity completely. He added that she might have procured high-quality fake documents, including counterfeit passports, to mask her identity.
"We also believe she has high-quality fake identity documents and has changed her appearance," said Bartlett. He also raised the possibility of a slim chance that she might not be alive.
CBSNews has revealed that Ruja is fluent in foreign languages and can seem to appear like a local. Ruja can speak English, German, and Bulgarian and change her identity according to the situation. The news outlet also reported that she has good connections in Bulgaria, Germany, Russia, Greece, and the United Arab Emirates. CBS also stated, "she may be traveling on a fraudulent passport."
However, despite all these clues and findings, Ruja's whereabouts remain a mystery.