Bitcoin has once again surpassed the $30,000 support level today. BTC is also up by 9% in value over the last 24 hours. BTC rose from a 24-hour low of $27,217 to reach $30,000 before falling to its current price of $29,903.
The sudden spike in the value of Bitcoin is primarily due to the First Republic Bank. The bank lost more than 40% of its deposits, which accounted for $72 billion in Q1 of 2023. Additionally, the bank is expected to be seized by the US government. The stock price of First Republic Bank has also plummeted by almost 50% since yesterday.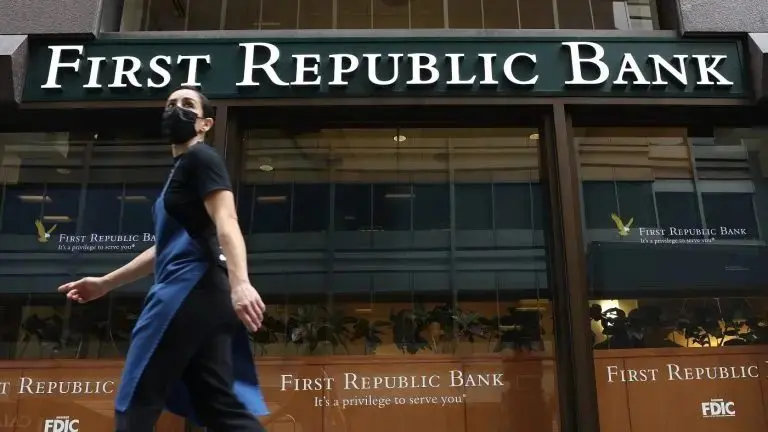 First Republic Bank driving Bitcoin's price up
The US government's expected takeover of the bank and the expectations of more money being injected into the market by the FED helped the price of Bitcoin rise considerably. First Republic Bank is also expected to tumble like some of the other banks that failed recently. These include Signature Bank and Silicon Valley Bank.
The cryptocurrency market witnessed a similar upward trajectory during the recent downfall of Silicon Valley Bank and others. History seems to be repeating itself, as the whole cryptocurrency market is trading in the green. This rally comes after a few days of bloodshed, with major coins losing considerable value.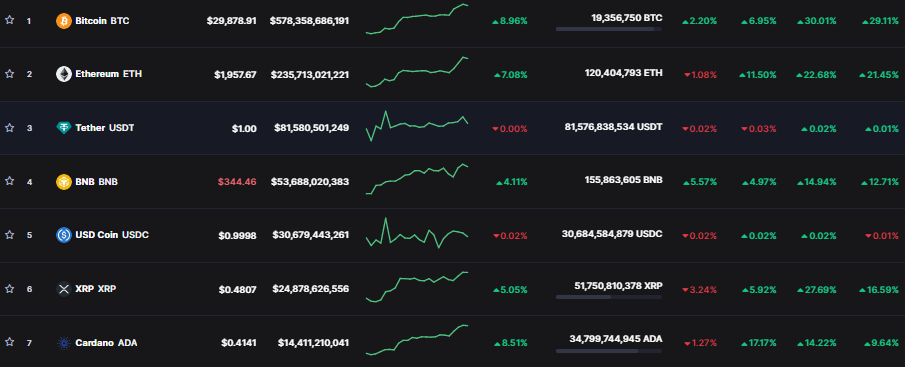 Also read: Google Cloud Incorporates 11 Blockchain Companies Into its Web3 Startup Program
The global cryptocurrency market cap has also spiked by 6.97%, according to CoinMarketCap, and stands at $1.23 trillion at press time. A closer look at the price of the top 100 coins reveals that almost all of them are exhibiting single- and double-digit gains.