The period between the end of September to the end of October was quite momentous for Shiba Inu, the market's second-largest meme-coin. It managed to rally by more than 1000% back then. However, its fate was quick to flip right after.
SHIB has had quite a rough time for over two-and-a-half months now. On almost a daily basis, the coin has been registering novel local lows.
Outlining Shiba Inu's sheer helplessness
Things looked even more chaotic on the macro-price chart for SHIB. Owing to the consistent losses registered, the coin was seen trading at $0.000026 at the time of writing this piece – a level as low as 70% when compared to its 28 October $0.000088 highs.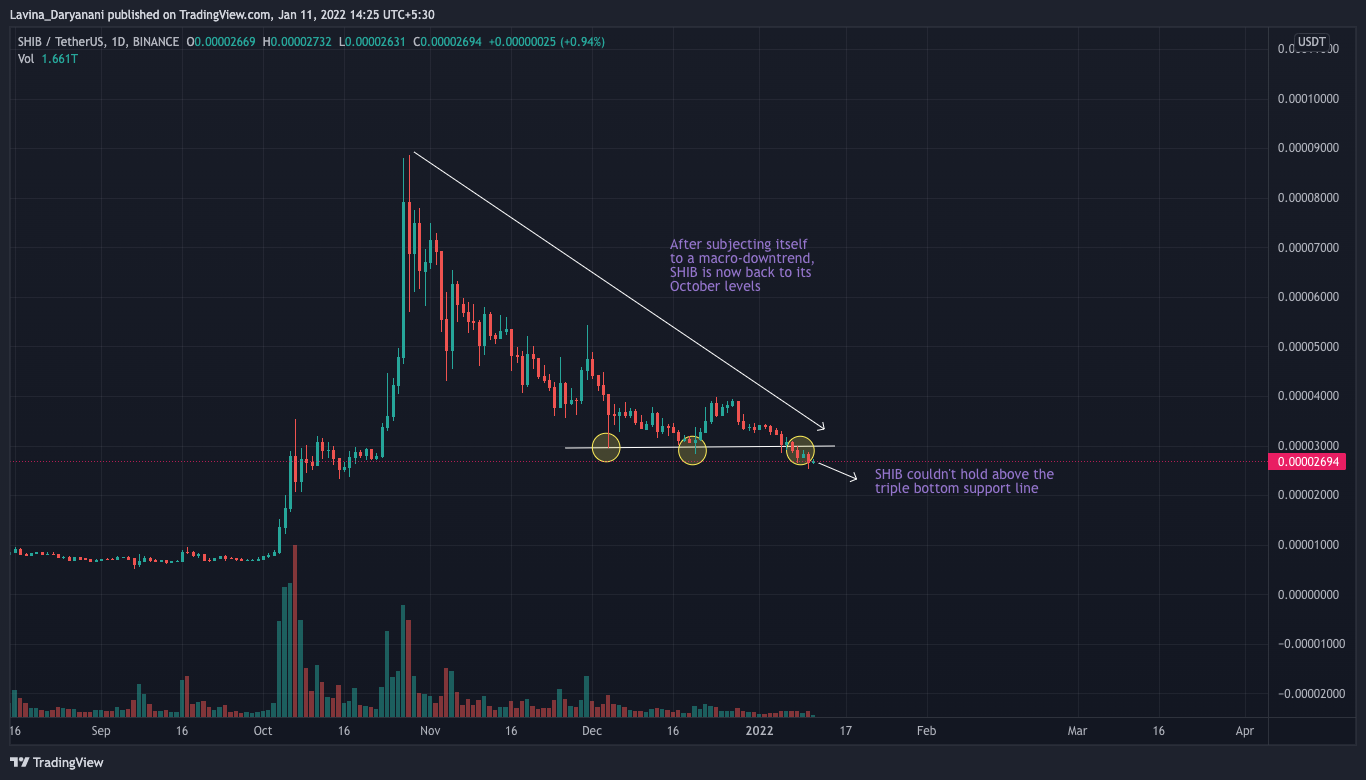 Since December, SHIB has visited the $0.00002971 level thrice. During the initial two instances, it did manage to rebound and trade above the said benchmark. However, when it breached it the third time, it started descending lower instead of beginning an uptrend.
Given the fact that SHIB has lost its triple bottom support line, the odds of it registering even more losses in the short term has intensified.
Voids to be filled
Most of Shiba Inu's metrics presented a bearish outlook at the time of this analysis. The number of large transactions, for starters, has massively withered away when compared to late-October's levels.
As per ITB's data, only 91 transactions greater than $100k had been executed over the past day. SHIB's price curve and large transaction curve have, more often than not, moved in tandem. So, as long as the market is devoid of action, it'd be difficult for SHIB to flip its downtrend narrative.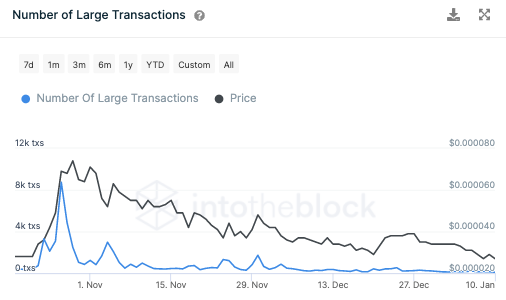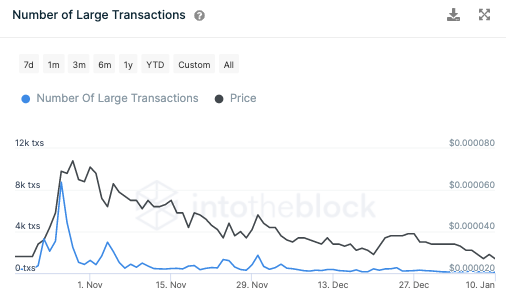 To make things even worse, sellers were seen having an upper hand when compared to the buyers at the time of writing. Thus, only when buyers reign control again, it would be fair to expect Shiba Inu to shrug off its bearishness and commence a relief rally. Else, the next few days would continue to remain monotonous for this coin.