Dogecoin [DOGE] and Shiba Inu [SHIB] stepped back and made way for Floki Inu [FLOKI] to take over crypto Twitter. Following a recent listing on Binance.US, the meme coin shot up by nearly 50%. The asset was the talk of the crypto town. At press time, FLOKI was keeping up this momentum as its social volume did not fade.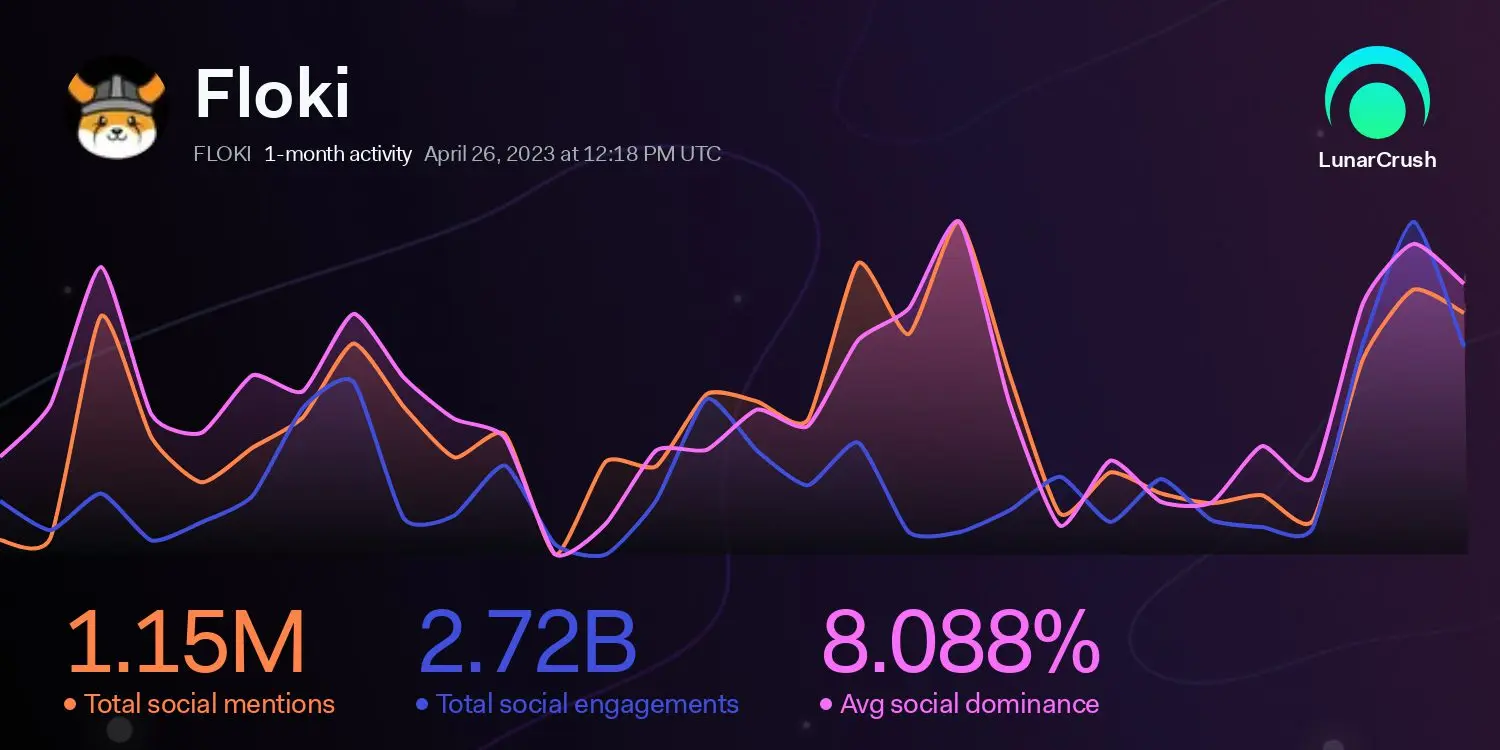 As seen in the above chart, the social volume of FLOKI witnessed significant growth over the last month. The total number of social mentions, engagements, and dominance soared by 101%, 199%, and 101% respectively.
This in turn paved the way for more listings. Over the last 24 hours, the meme coin managed to garner two listings. Exchanges, BTCEX as well as DIFX onboarded Floki Inu.
DIFX, in particular, has a strong hold over the MENA region. The exchange with a daily trading volume of $356,642,290.66, is quite popular in the Middle East. The exchange's decision to bring in FLOKI is likely related to several things. Firstly, FLOKI's counterparts, Shiba Inu and Dogecoin are among the top 15 most traded assets on the platform.
Secondly, Floki Inu has managed to create a prominent mark for itself in the Middle East. The network has sponsored several events over the last couple of months. Currently, FLOKI is sponsoring a badminton championship taking place in Dubai. Lastly, Binance.US's decision to list the asset would have filled other exchanges in confidence.
Is FLOKI on another upward trajectory?
As the Binance listing fervor died down, the price of the asset took a hit. Earlier today, the meme coin dipped to a low of $0.00003515 from a high of $0.00003999. However, at press time, FLOKI was recovering again, the asset was trading for $0.00003727 with a 2.49% daily rise.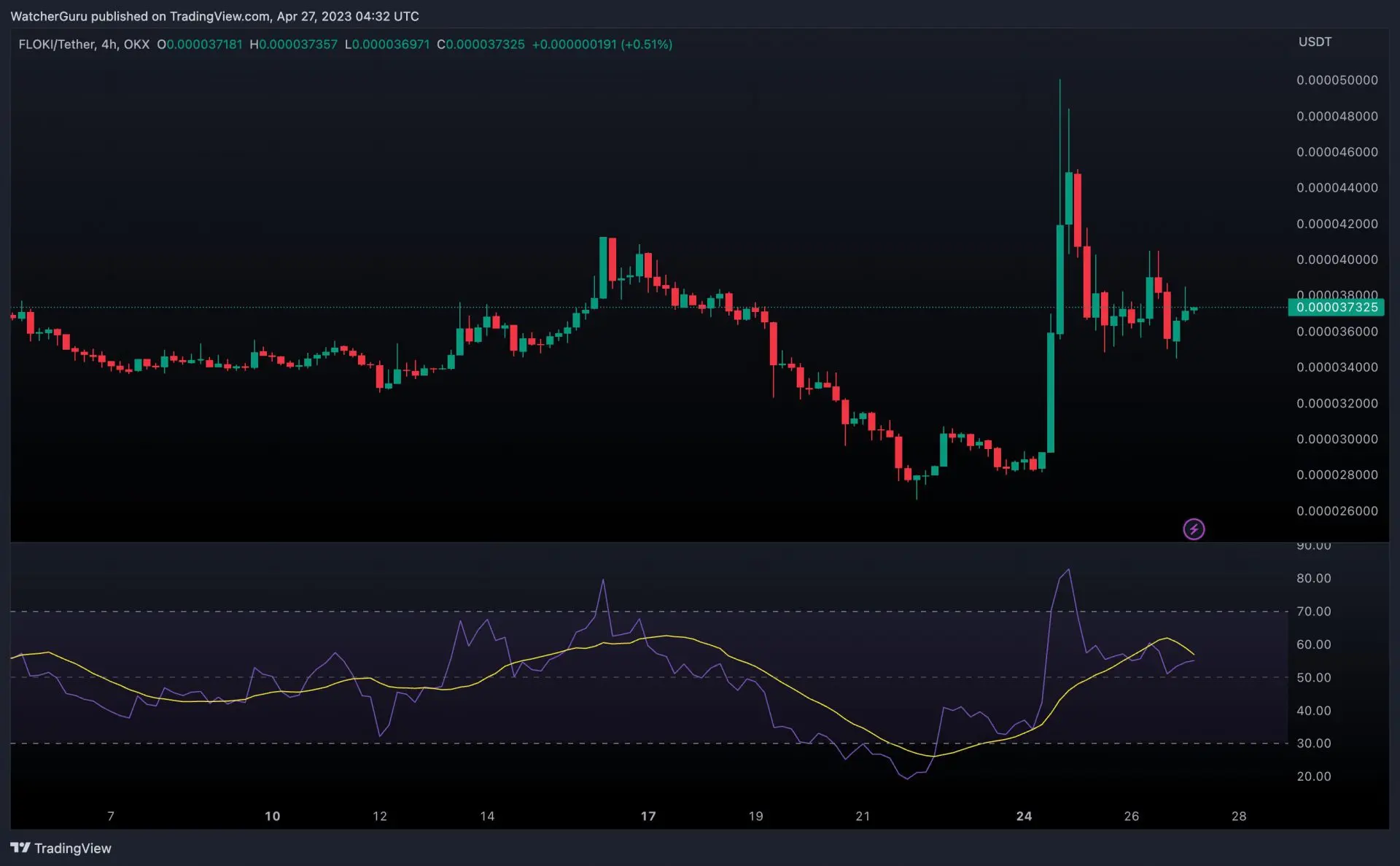 The Relative Strength Index [RSI] indicator used in the four-hour chart of FLOKI highlights that buyers were back in the market. The asset seemed to be luring in buyers as the RSI marker was over the 50 medians. If the meme coin persists in its current momentum, it could certainly pocket gains like it did earlier this week.