In the world of automobile manufacturing, there are few companies as revered as Ford. Whether you like them or hate them, you can't deny their overall success in the history of vehicle development. Yet, considering the success, will Ford stock ever reach $100?
Context is important, and considering the stock movement for Ford Motor Company, a $100 price seems difficult. Specifically, the last five years have only seen the manufacturer deliver 12% returns. Moreover, its returns are down by almost 30% in the last year.
However, it remains one of the oldest and most popular car manufacturers. Additionally, its status as an innovator in this space remains somewhat uncertain. So, can the price be reached? Well, let's observe some necessary factors. 
Ford Motor Company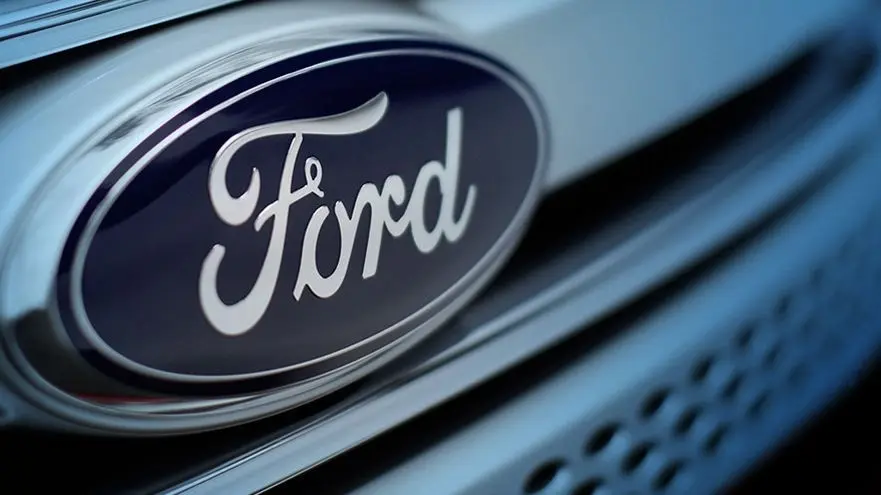 The Ford Motor Company is a beloved name in American car manufacturing. Created by Henry Ford in 1903, there has always been admiration for the company in the United States. Now, the company manufactures and sells retail and commercial vehicles for all types of consumers.
Ford has consistently been a respected brand that has maintained a certain audience. Yet, it also remained a vehicle manufacturer that has been overshadowed by competition in recent years.
For the price of Ford stock to reach the $100 mark, it will take a combination of factors. Firstly, it will have to double down on what makes it successful. Conversely, it will have to find ways to compete in the ever-changing automobile market.
So, let's uncover the trajectory of those aspects, and see if the eventual price is a possibility.
What Could Help It Get There?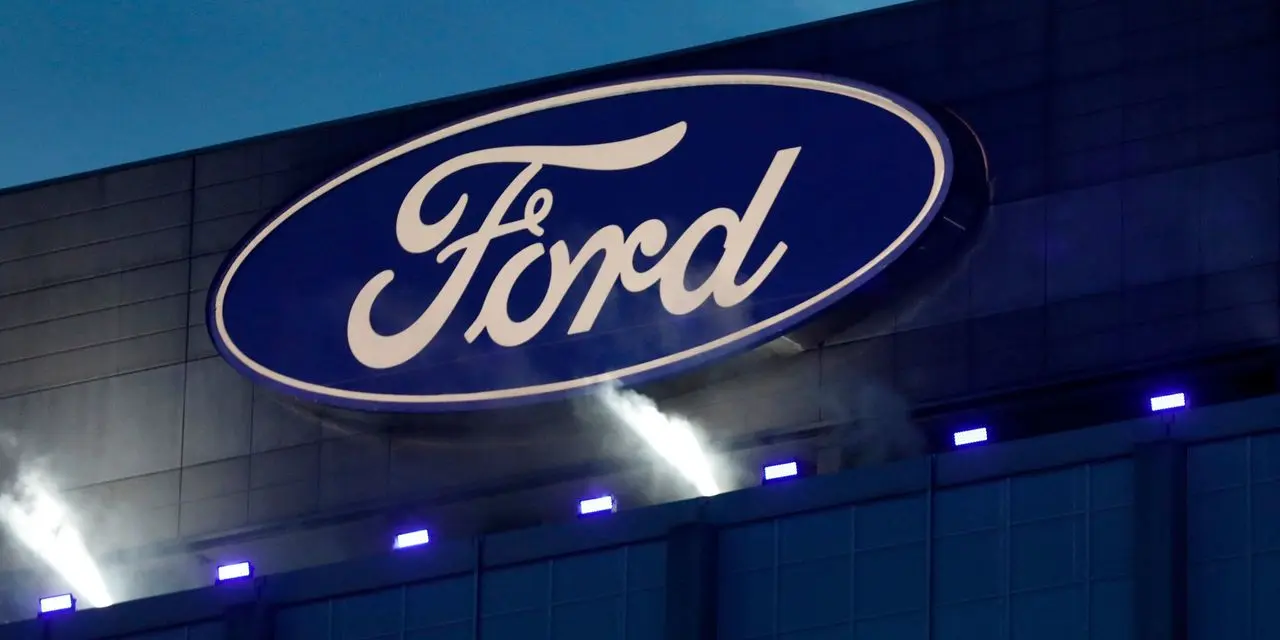 Brand Loyalty and Versatility
The allure of Ford Motor Company seems to lie in two vital facts; its longevity and its allure. Specifically, the company has been developing and releasing vehicles for well over 100 years. There is no way to shortcut that kind of brand awareness. Subsequently, that kind of longevity comes with a certain kind of brand loyalty as well.
Alternatively, the car company is alluring for almost every vehicle need a consumer has. From fuel-efficient models to family-friendly designs to luxurious options, there is a Ford car for nearly every driver. Moreover, although these two factors cannot carry a company forever, they do remain vital to its future growth.
These qualities keep Ford relevant amid the changing tides of the industry. Indeed, their ability to offer various engines and performance preferences can satisfy almost every driver. Thus, as the industry continues to evolve technologically, it is this kind of service to a wide range of customers that keeps Ford a trusted name.
Electric Vehicle Developments
Not only does the manufacturer maintain renown for its various choices, but it is also highly respected for its technical developments. Ford has integrated certain cutting-edge technologies into its vehicles. Thus, it has attempted to keep pace with some of the manufacturers who are clearly showing great success in the area of technological development with automobiles.
Additionally, Ford has noted an improved debt-to-equity ratio. Subsequently, it has more cash available for investments, which is a massive benefit to a potential share price increase. Moreover, this potential increase in research and development could intrigue any investor. Subsequently, a minimum price for its stock or a maximum price for its stock could be influenced by the actions of other investors.
Additionally, its progression to electric vehicles is a necessity. The electric automobile has become the most popular car option for the new generation. Moreover, the success of companies like Tesla shows that these vehicles are in high demand when executed correctly. 
Moreover, Ford is currently dealing with both engines and electric vehicles. However, its transition to electric vehicles has been rapid. Specifically, the company is planning to achieve an electric vehicle capacity of 600,000 by 2023, with that number growing to 2 million units by 2026.
Ford Price Outlook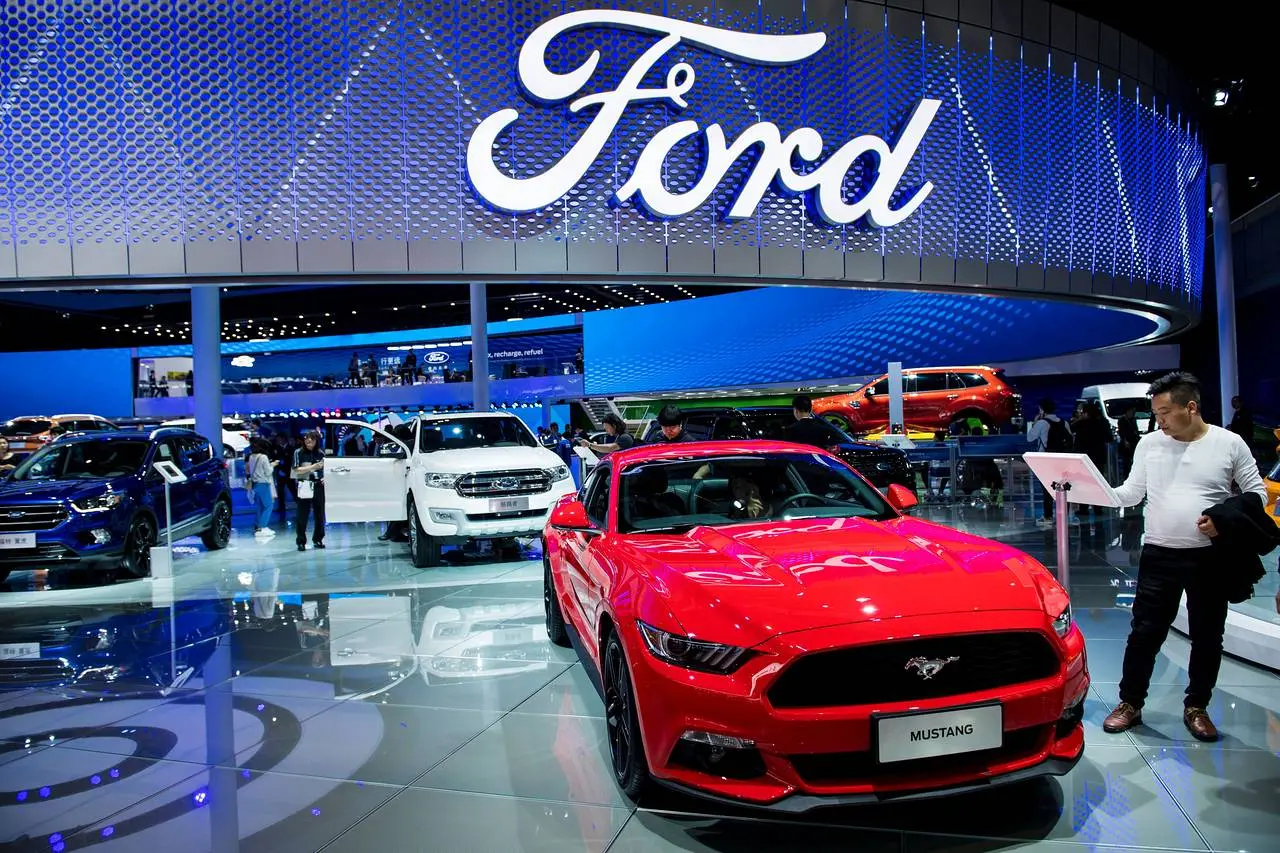 Ford Stock Price Prediction 2023
Currently, the price of Ford shares is down 50% from its all-time high, and it is likely to settle at a price of around $12.00 this year. Although the figure does not look impressive, or inspire confidence for the $100 price, it still represents a starting point. Mostly because of the financial stability of the company, and its increasing reliance on electric vehicles
Ford Stock Price Prediction 2025
Alternatively, a Ford stock price prediction for 2025 expects the price of the asset to grow substantially. Specifically, in those two years, due to its transition to electric vehicles and positive ash outflow, there is a predicted stock price of $18.00.
Ford Stock Price Prediction 2030
Moreover, the trajectory is expected to continue. Because of its positive financial outlook and rapid embrace of growing markets, a Ford stock price prediction for 2030 could signify another positive year for the company. Indeed, the price is expected to begin around $32, with a growth value being attributed. Ultimately reaching a figure of around $38 at the end of the year.
Ford Stock Price Prediction 2050
Consequently, the positive developments can be measured in a Ford stock price prediction for 2050. This year could be the moment where a $100 price could become a reality, as predictions maintain an average price of $195.
Subsequently, the price of Ford stock has the potential to reach the $100 mark in the 2040s. Although this is certainly not verifiable, it provides the best estimate considering what we know about the company's long and prosperous history and current standing.
What Could Stand in its Way?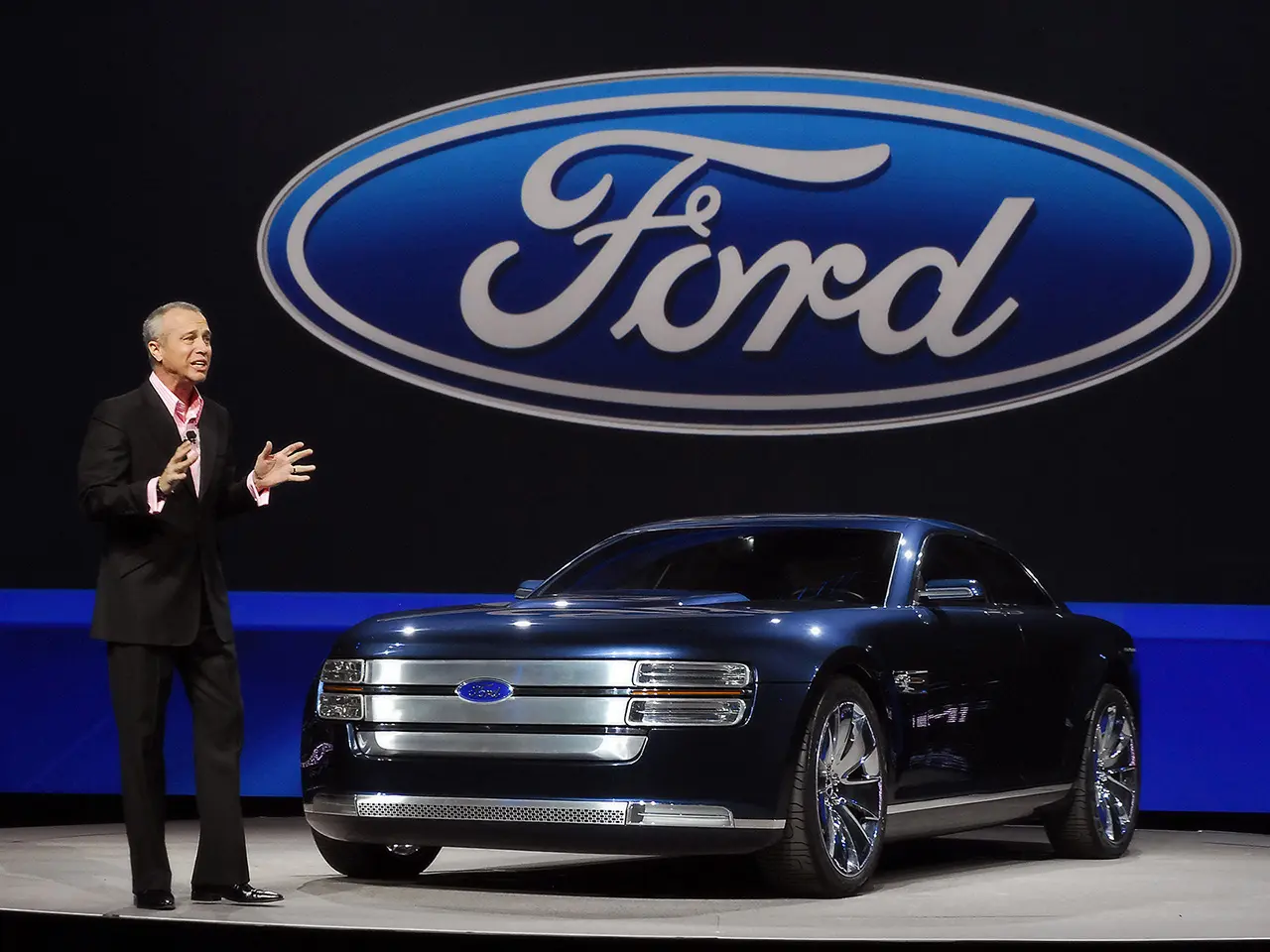 Although there is a positive trajectory for the stock, there is no denying that it has performed poorly over the year. Thus, investment in the asset places a lot of hope and trust in that growth trajectory. Alternatively, macroeconomic factors could present the greatest obstacle to its growth.
All assets across various classes should be concerned with facets like inflation and living costs. Moreover, these things could hurt the overall demand from the automotive industry.
Thus, any economic downturn could hurt these projections. Additionally, these kinds of downturns could become a reality considering the trajectory of the country's economic standing.