During the initial few days of the week, top crypto assets found it challenging to glide up on their price charts. That has not been the case for Huobi's native token. The past five days have been nothing less than a fairy tale for HT. In the said period, the #42nd ranked token has been able to appreciate in value by 101%.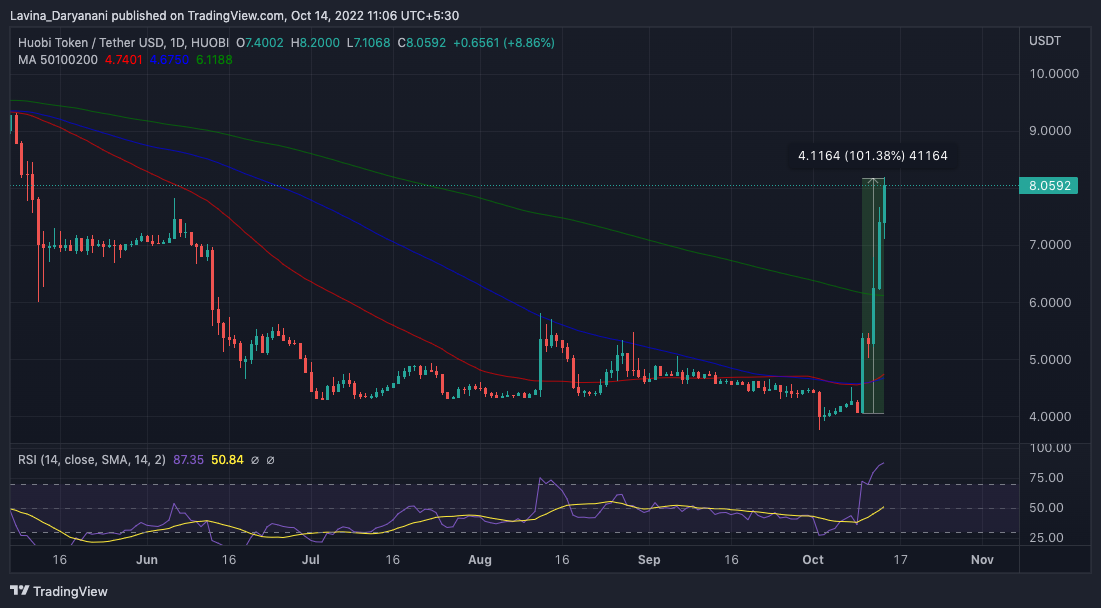 Also Read: Tron registers Rising Activity: Justin Sun denies 'Huobi-buyer' link
At the beginning of the week, Justin Sun announced that he had officially become one of Huobi's global advisors, alongside Valkyrie Investment CEO Leah Wald and About Capital founder Ted Chen. During the course of the week, he emphasized that the advisory committee intended to revitalize Huobi. To do so, he said, they'd "empower" HT. In a recent tweet, he said, 
We know that the key to revitalizing Huobi is to empower HT, and HT can only thrive on Huobi! In the future, there will be many big moves around HT, including brand upgrade, heavy empowerment, and business cooperation.
Furthermore, Sun just revealed that he HODLs "tens of millions of" HT. In a recent Bloomberg Television interview, he said,
"I would see myself as one of the biggest holders."
The Tron executive further revealed that he began accumulating the token associated with the Huobi crypto exchange back in 2013. 
Millions of HT on the move
On-chain data revealed that 74 million Huobi Tokens from the exchange's two official wallets had been transferred to two new addresses a day back. Notably, the initial transactions were from Justin Sun's wallet. Per Chinese Crypto Journalist Colin Wu, the tokens held by the exchange could be a part of the acquisition of the crypto exchange and have been "handed over" to the advisor.
What next?
During recovery phases, the fear of missing out usually sets in and masses end up engaging in a high number of transactions. Retrospectively, exchanges earn more than usual via trading fees. In the past, ripple effects have been visible in the prices of their respective tokens.
During the Bitcoin rally period in the initial few months of last year, FTX's native token almost doubled in value. Similarly, during the double-peak period over the last few months, Binance's native token also rallied by more than 100%.
Now, with the broader market recovery, HT has a chance to extend its rally. On the weekly, it still has room before stepping into the overbought zone, implying it can still glide up by roughly 23% until it is tested by its resistance on the weekly around $9.7.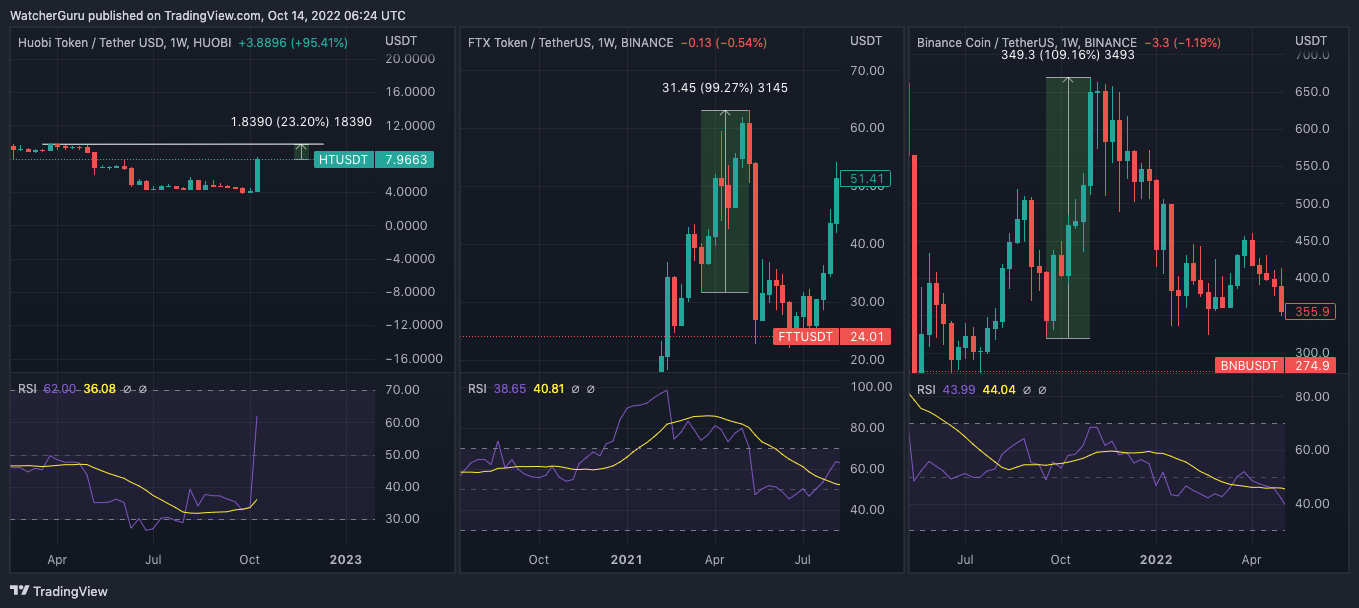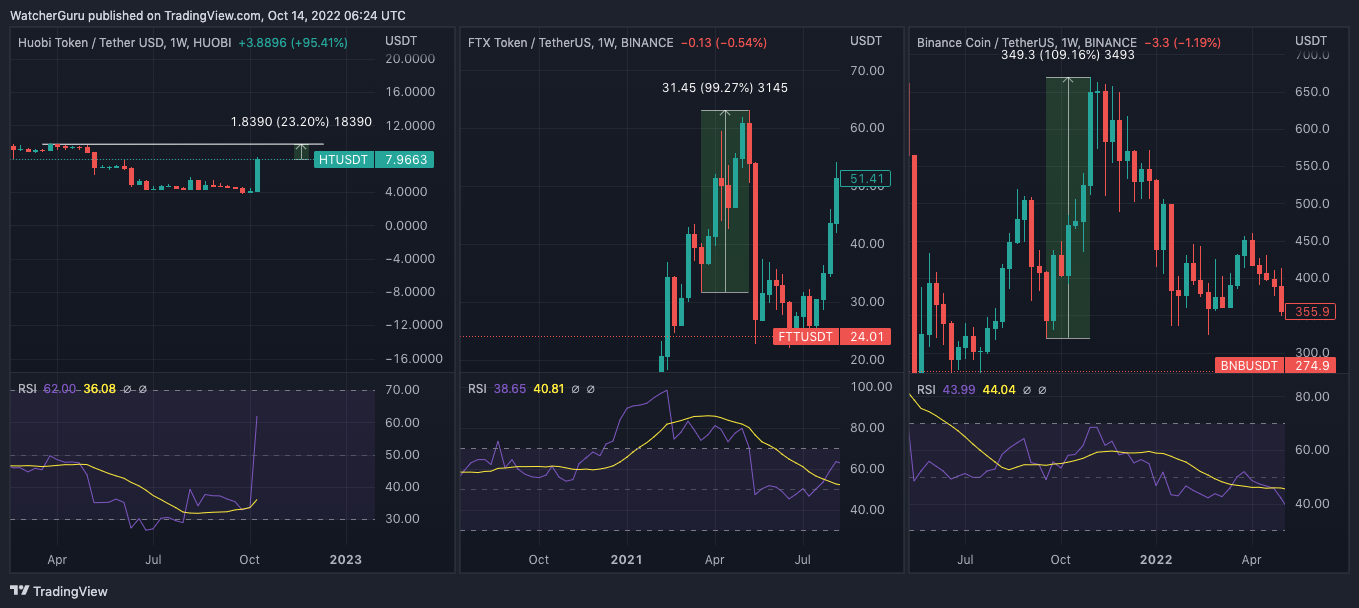 Having said that, it doesn't mean that an appreciation is definitive. If the community hype associated with HT fizzles out, or if HODLers begin booking profits, HT might register a pullback on the price front.