The new year was set to bring in renewed hope along with it. People from the space were anticipating a fresh bullish start after flipping 2021's final page. However, the market had different plans. Post yesterday's market dip, most coins were more or less trading around their novel 2022 lows.
Despite the said meltdown, a host of cryptos are expected to perform well going forward. Leaving aside prominent large-cap coins, here are three other coins that are seemingly set to shatter records.
Radio Caca
Radio Caca or RACA is a crypto belonging to the Universal Metaverse (USM) gaming platform. USM is a 3D planet virtual world where users can own lands, build buildings on them and play games.
The project is, a such, is quite ambitious and intends to shape up the gaming and metaverse industry. What's more, Radio Cara is also the exclusive manager of the "Maye Musk Mystery Box" NFT collection.
RACA is currently ranked 233 on CMC and boasts of a market cap of $490.5 million. With its price currently revolving around nominal rates and the future looking bright, long term HODLers can consider stepping into the market and patiently wait for the coin to rally.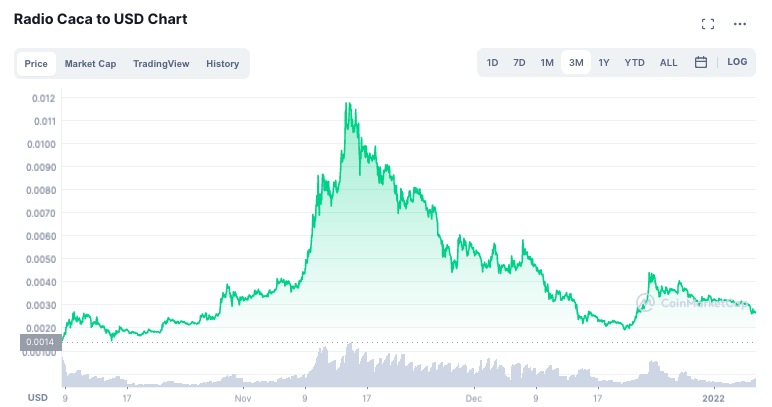 Safemoon
Safemoon was outrightly one of the fastest-growing cryptos last year. The coin clearly has the community's blessings and is gradually becoming the go-to pick when compared to other Safemoon variants. Additionally, people are quite bullish on the protocol's V2 upgrade, and with time, SFM is set to become even more secure and efficient.
The project's Operation Phoenix, which focuses on innovations, is another major thing to keep an eye on. If it ends up hitting the nail on the head, then SFM's popularity would benefit the most. The same, in retrospect, would tend to rub off positively on the token's valuation.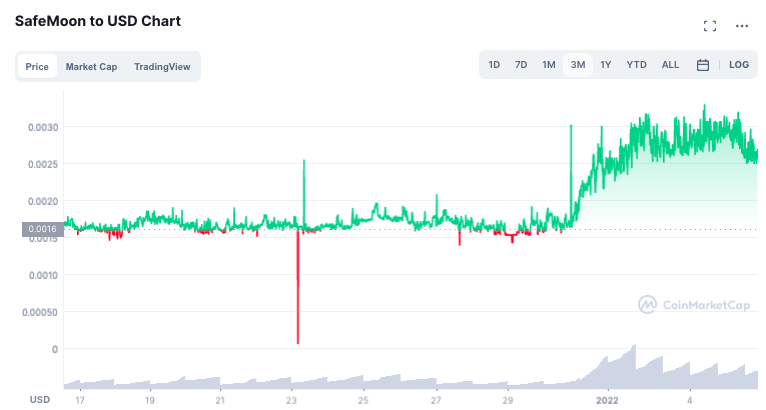 Saitama Inu
Saitama Inu is another key coin that's worth adding to watchlists at this stage. Its utility has already started becoming even more refined. Here it should be noted, that in just 6-months since its launch, the token has been delivering. Being a community-driven token and catering to the needs of people from the community has already helped it carve a niche and become one of the 'most-favorite' tokens in the space.
Over time, Saitama also plans to develop a sophisticated DeFi ecosystem and the launch of Saitamask is a step in the said direction. Additionally, developers are also working on another NFT-based launchpad – SaitaMaker where the Saitama community can create and launch projects based on SAITAMA.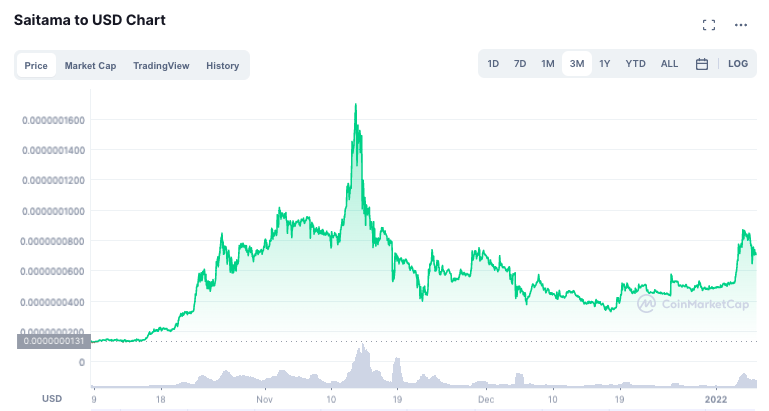 The objectives and actions of these projects are definitely significant and investors can gradually enter into their respective tokens' market after doing their own research.