Bitcoin price was treading on the slim balance at $20,000, but on the 18th of July, BTC reached a five-week high of $23,855. After minor corrections, the largest cryptocurrency was still trading at $23,548, as the market tried to keep the value above the $23,000 price level.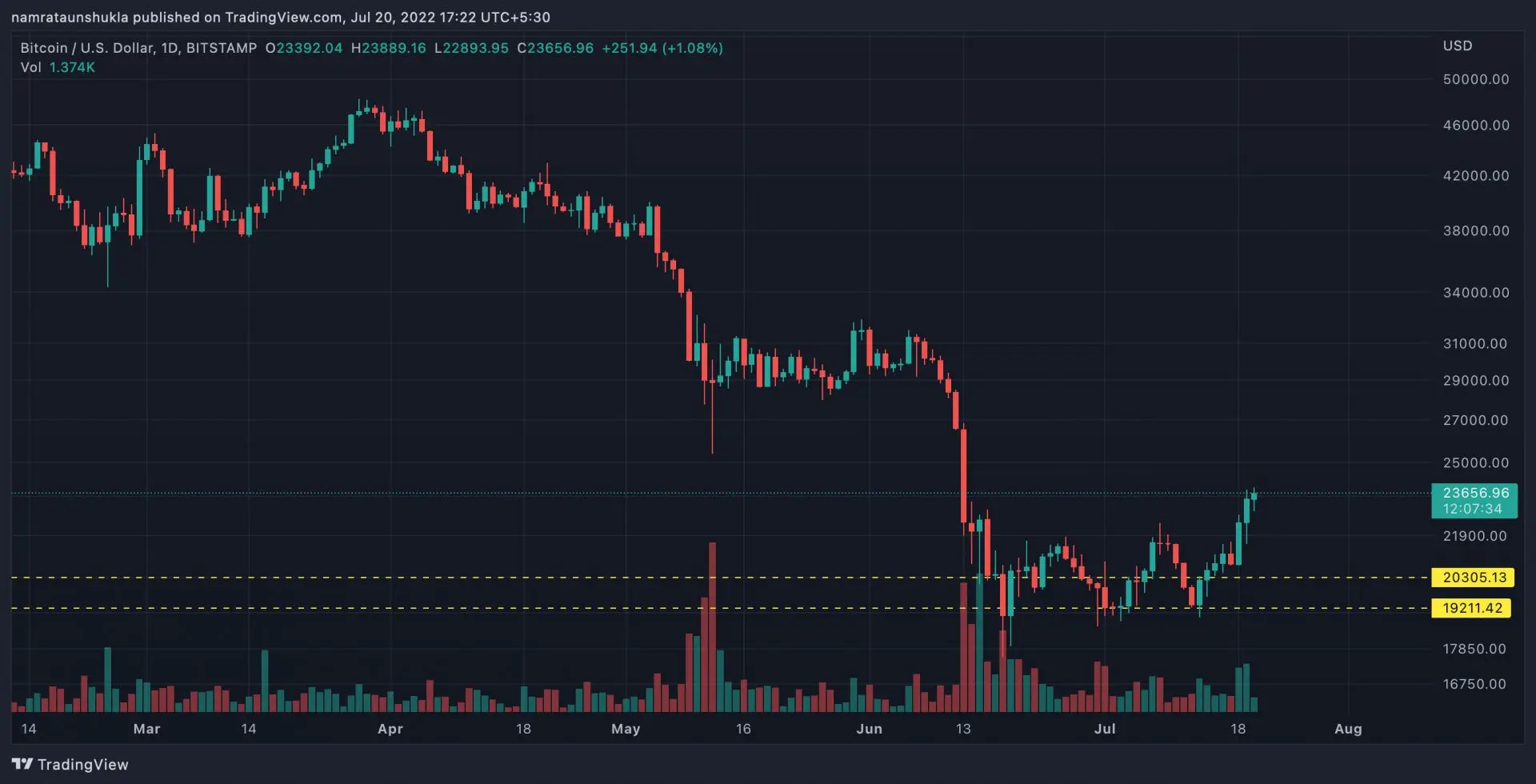 Meanwhile, analysts have analyzed an upcoming short squeeze in the Bitcoin and extended crypto markets. According to BitMex's analysis, the derivative market was stoked with a massive buildup in open interest. This rising interest in the market was visible in the sentiment of the crypto community changing from 'Extreme Fear' to just 'Fear,' as indicated by Alternative.me.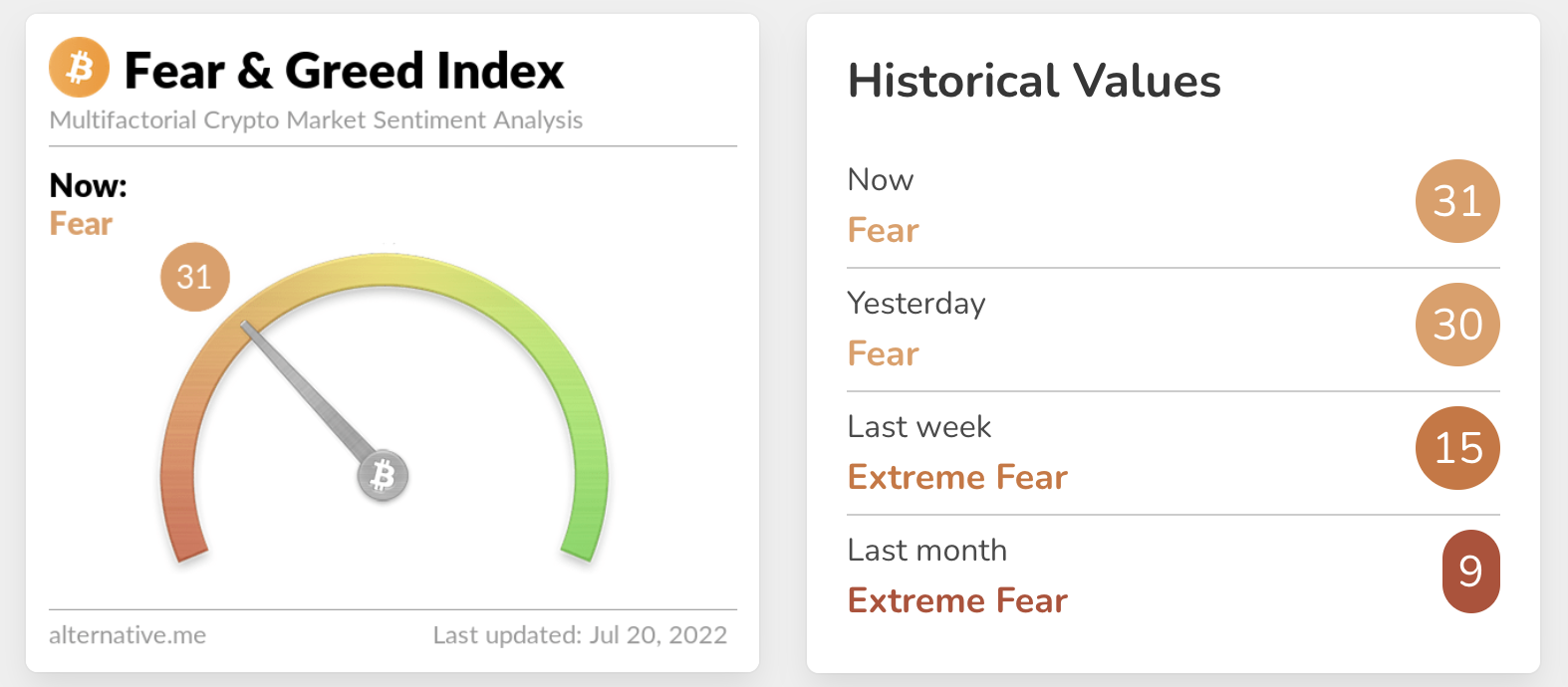 The index dropped to 'Extreme fear' last month when the BTC value crumbled under $35,000. The index recovered slowly over the past week and was now inching towards the green zone, also known as the 'Greed' zone.
Several analysts were predicting BTC could re-claim $40,000. However, this depended on many crucial factors, including the equity market. Bitcoin's correlation with the equity markets, thus serving as a beta. Therefore, if the equity markets continued their risk-on rally, crypto markets were set to break out with a large amount of volatility.
The largest cryptocurrency once again was challenging the bears in the market, as it soared 44% from the local bottom. This even changed the tactic of short sellers in the market. As BitMex noted,
"Given that perpetual futures open interest hit an all-time high relative to its market cap, as markets began to move upwards, a cascade of short covering took place, reflexively pushing the market higher and higher."
Despite the market rush, Bitcoin price was still lagging, whereas open interest remained near an all-time high in market capitalization terms. However, the S&P 500 melt-up in today's close could trigger a big short squeeze for the Bitcoin market.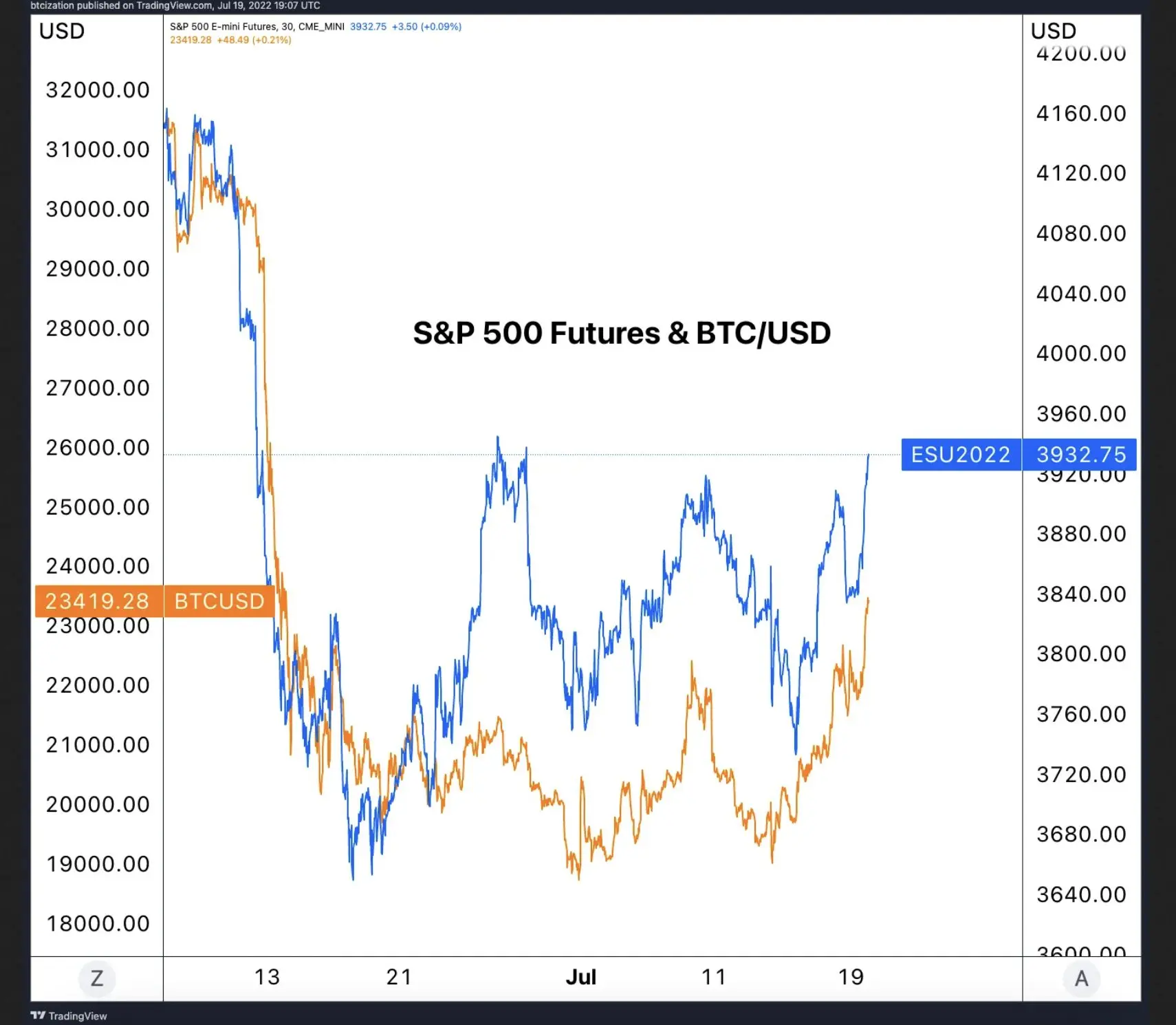 Meanwhile, analysts even predicted the short squeeze and called it a "Textbook short squeeze" like Will Clemente at Blockware.
Per Clemente, it will not be a bad idea to fill the bag with some BTCs, as historically, the asset has rallied each time from this place. He also noted buyers' dominance in the market using a key indicator, Cumulative Volume Delta [CVD], that measures liquid volume inflow for assets. A rising CVD is a sign of a buyers' market. However, volatility will play a significant role in the coming days.
Other analysts predicted that Bitcoin was on a parabolic rise since November 2021 and has now ended.
With the above predictions, it was clear that the building market may soon experience a shakeup. The traders were advised to tread carefully.