A recent analysis by Blockdata compared the data collected from the top 100 banks that are frequently investing in crypto and blockchain companies.
Blockchain and crypto technology are eyeing global adoption, and big investment firms are pooling money to get the best out of the growing technology. The report by Blockdata analyses the interests of the top 100 companies and what their keen areas of interest are in the blockchain sector.
The report collected data from September 2021 to mid-June 2022. During this time, 40 firms made investments in businesses operating in the blockchain/crypto industry. The most active investor is Samsung, which has 13 investments. Following UOB with seven investments, Citigroup with six, and Goldman Sachs with five, were the next three.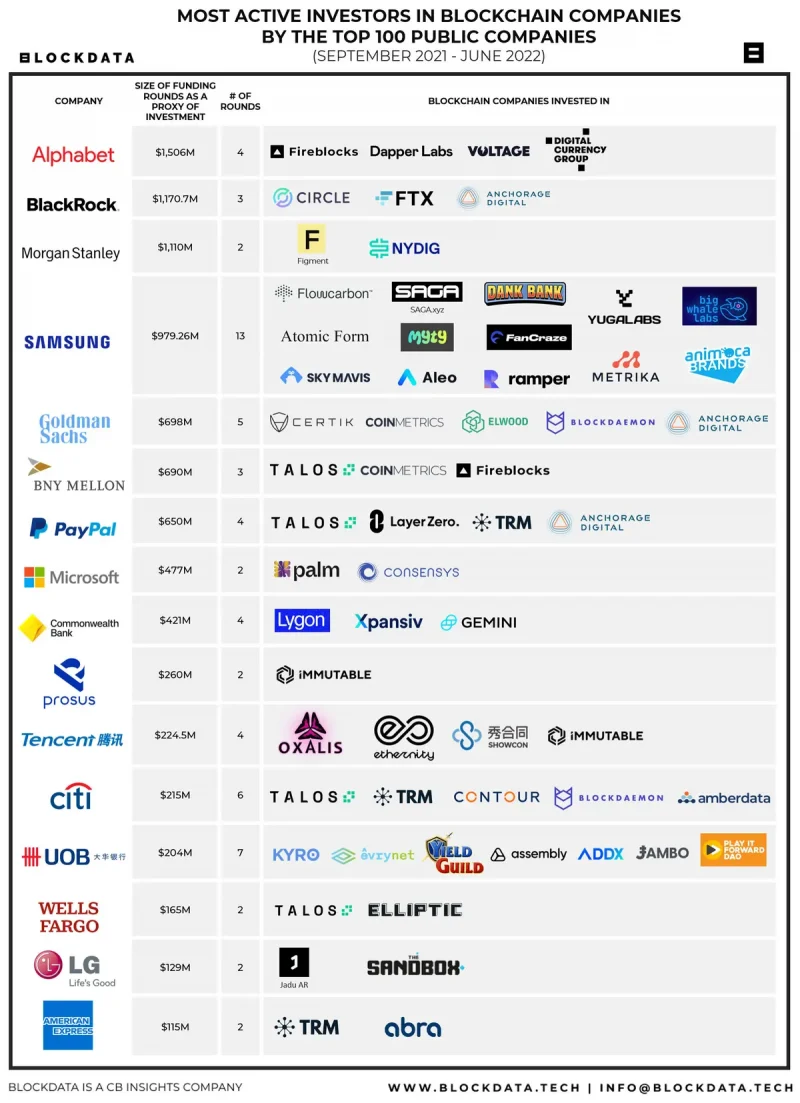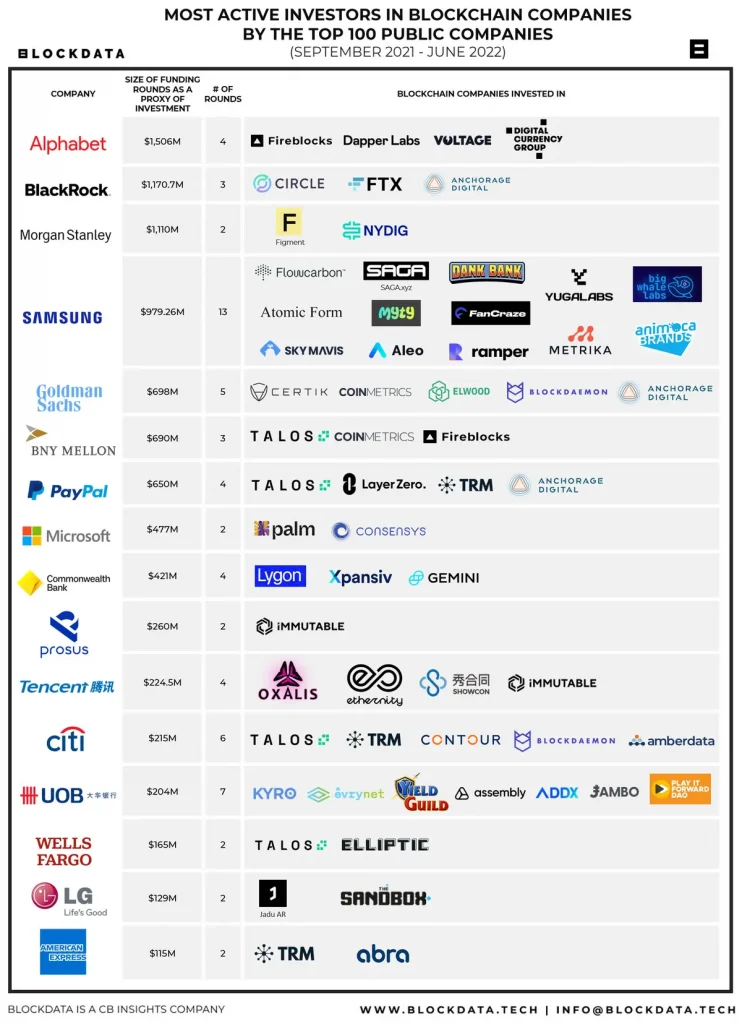 Alphabet stays at the top with $1.5 billion in crypto investments
The data from the report reveals that Alphabet has invested over $1.5 billion in four blockchain and crypto firms. Alphabet has invested in Fireblocks, Dapper Labs, Voltage, and the Digital Currency Group.
BlackRock is just behind Alphabet with over $1.17 billion invested in three firms, including Circle, FTX, and Anchorage Digital.
Between September 2021 and June 2022, 40 firms invested almost $6 billion into blockchain startups. It is unknown how much each firm contributed to a project because some rounds feature involvement from many investors.
As more clients continue to use crypto and blockchain technology, Alphabet, the parent company of Google, has made progress in the blockchain space with a number of projects.
In terms of banks, United Overseas Bank, Commonwealth Bank of Australia, BNY Mellon, and Morgan Stanley all significantly increased their positions on the list of top investors, while Citigroup and Goldman Sachs held onto their positions.
With the global adoption of crypto, firms are trying to get their hands on various blockchain projects to grow alongside the increased adoption.