The cryptoverse has seen a multitude of changes over the last couple of years. From the advent of a plethora of new coins to the failure of several established firms, the community has been a spectator of volatility. XRP has remained a standout star, experiencing significant value appreciation and establishing itself as the fifth-largest cryptocurrency in terms of market capitalization.
XRP: The Initial Days
The asset entered the cryptocurrency markets back in June 2012, with an initial price of a mere fraction of a cent. However, in just over a year, by August 2013, its value underwent a remarkable transformation. The asset skyrocketed from its modest beginnings to over 100 times its initial price. Starting from the end of August 2013, when XRP was valued at approximately $0.005 per unit.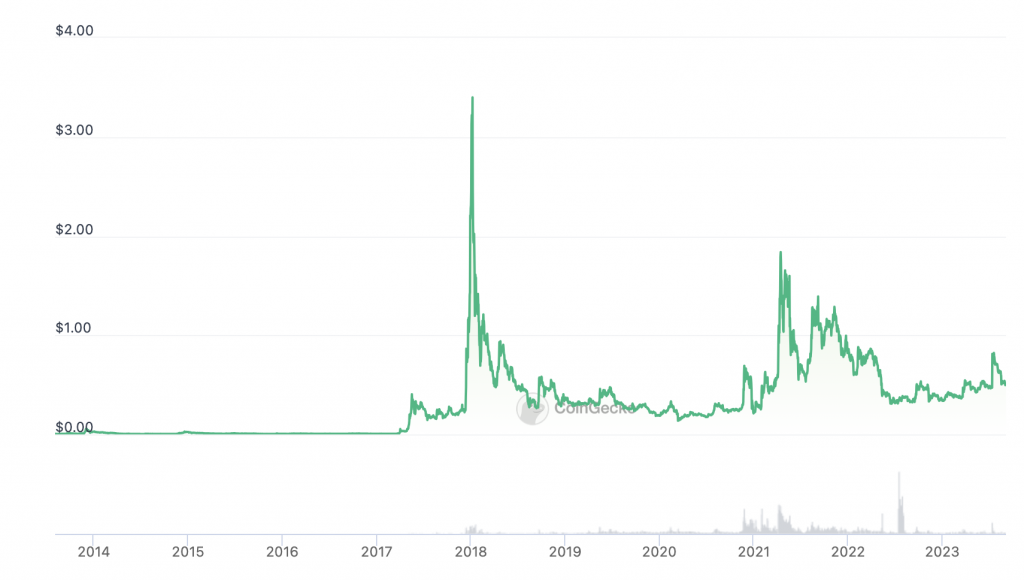 Between that time and the current date, the altcoin went through various transformations. One of the most notable was the classification of XRP as a 'security.' Nonetheless, despite these developments, the cryptocurrency has experienced an outstanding price surge of 10,300% from 2013 to the present day.
Also Read: Ripple XRP Long-Term Price Prediction: When Will It Reach $10?
How much would a $100 investment be worth now?
A $100 investment made in the altcoin back in 2013 would now be valued at over $9,300, reflecting an impressive ROI of around 9,200%. This remarkable return on investment underscores the substantial increase in XRP's value over the past decade.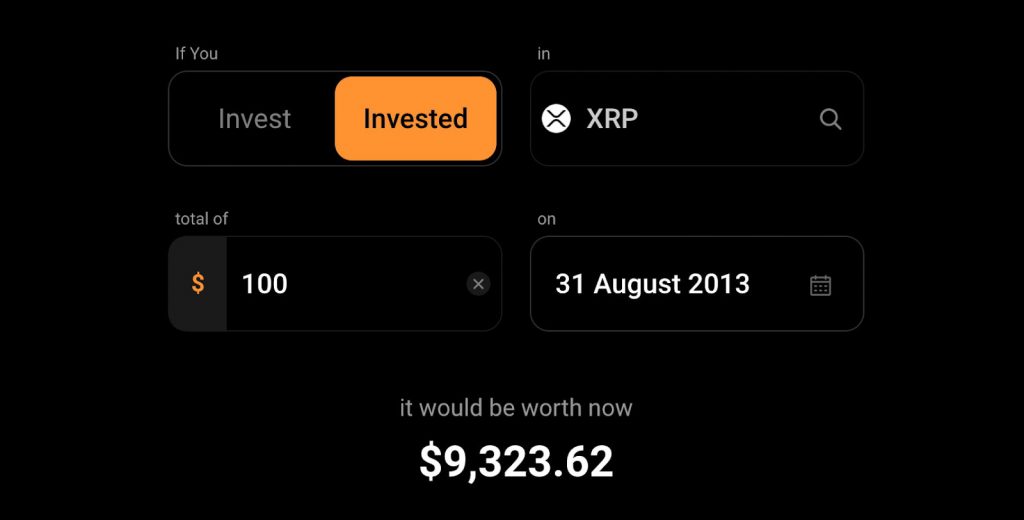 Several factors have contributed to XRP's growth. Firstly, the cryptocurrency has garnered adoption from major financial institutions like MoneyGram and Western Union, thereby boosting liquidity and demand for the asset.
Secondly, XRP's rapid and efficient transaction capabilities make it well-suited for cross-border payments. Therefore, it is a preferred choice for businesses involved in international money transfers. Thirdly, the asset benefits from a dedicated team of developers and engineers, instilling confidence in investors regarding its long-term potential.
However, it's essential to remember that there are no guarantees in the volatile cryptocurrency market, and prices can fluctuate significantly. Nevertheless, XRP possesses strong foundational elements, making it a cryptocurrency worthy of consideration for investment.
Also Read: Ripple (XRP) Price Prediction: September 2023