XRP-focused investment products gained nearly $1.1 million in fund flows in October 2022, reported CoinShares. The inflows have mostly remained the same month on month for XRP-related products attracting a steady $1.1 million since January. Year to tear, the inflows have reached nearly $11 million sending signals that investors believe the Ripple Vs SEC verdict will go in favor of XRP. Reports state the judgment could be out by the end of 2022 or early 2023.
Apart from XRP products, Solana and Polygon-focused products have also seen an increase in fund flows this year. The development suggests that blockchain products are at their prime despite the ongoing and harsh bearish market conditions.
Also Read: Ripple: XRP Price Prediction For November 2022
What Next For Ripple (XRP)?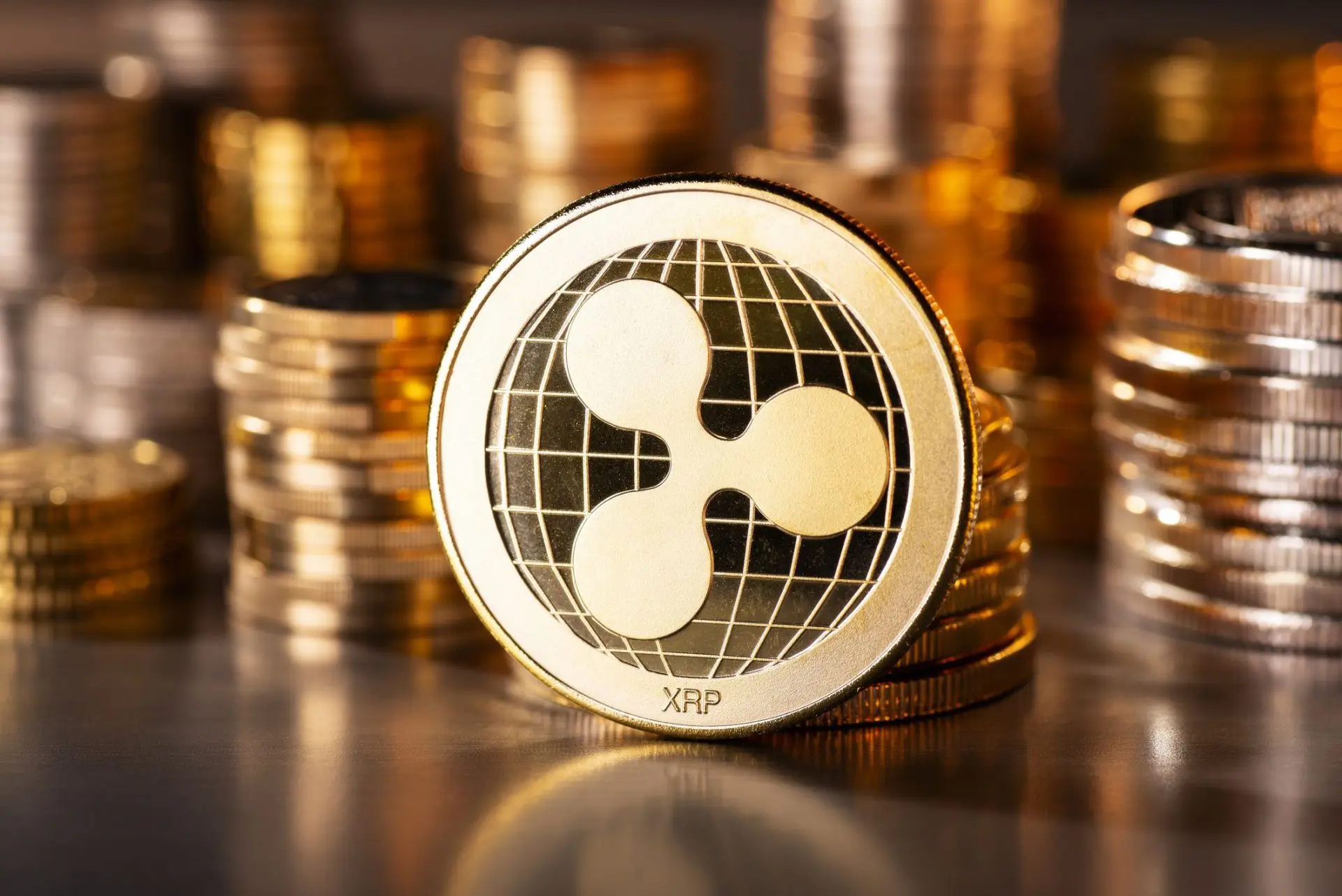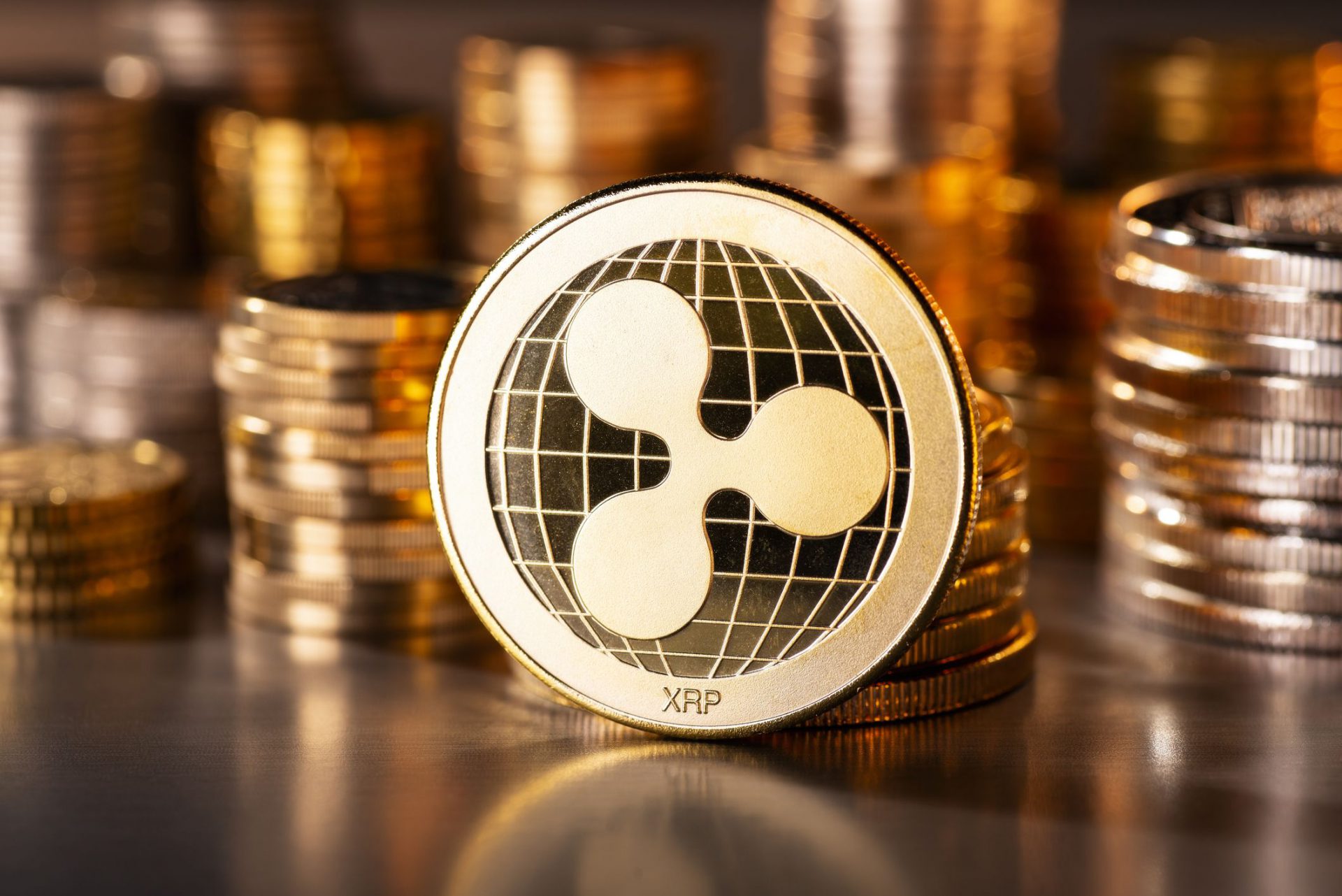 XRP attracted bullish sentiments last month after spiking from $0.43 to reach $0.53 but backtracked to $0.43 again in November. The crypto is down nearly 9% today and shed all the gains that it generated last month.
The crypto has repeatedly been rejected around the $0.53 level and is unable to pull its weight above the resistance levels.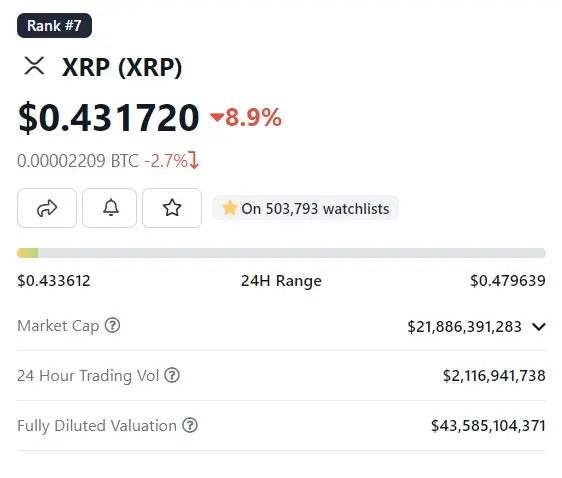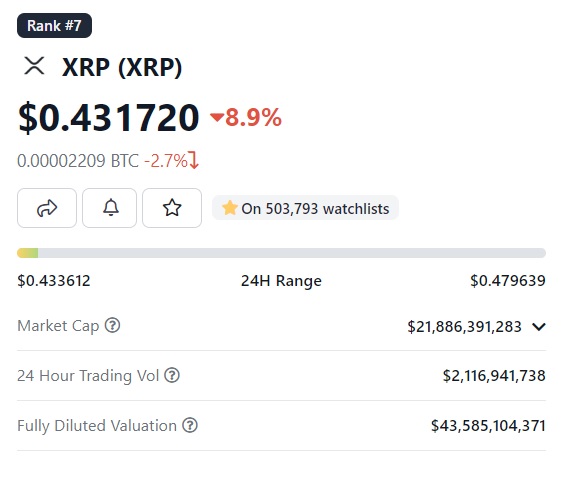 The markets are on a slippery slope due to global macroeconomic conditions and Ripple is on the cross-chairs of the bearish prospects. It is highly unlikely that the markets will rally this year and will mostly remain on the back foot.
Therefore, XRP spiking in price is less likely and might either slip down or trade sideways before December 2022. The crypto is estimated to be bearish during the Q4 of 2022.
Moreover, if the Ripple Vs SEC verdict is out by the year's end and the judgment goes in favor of Ripple Labs, XRP could see a significant boost in price.
Also Read: Canadian Crypto Exchange Becomes the First to Re-list XRP, Will Coinbase Follow Suit?
At press time, XRP was trading at $0.43 and is down 8.7% in the 24 hours day trade. It is also down 86.5% from its all-time high of $3.40, which it reached in January 2018.