XRP has been a trending topic of discussion over the past few hours. The $20.63 billion market-capped asset emerged as the top gainer over the past day. After noting an 8.34% appreciation in just 24 hours, the token was trading at $0.4139 at press time.


Data from the social and market insight-providing platform LunarCrush brought to light that XRP noted a social volume of 8,883 over the past day. The number of social engagements, on the other hand, stood at 24,722,309. As a result, XRP advanced to the first position on LunarCrush's AltRank chart.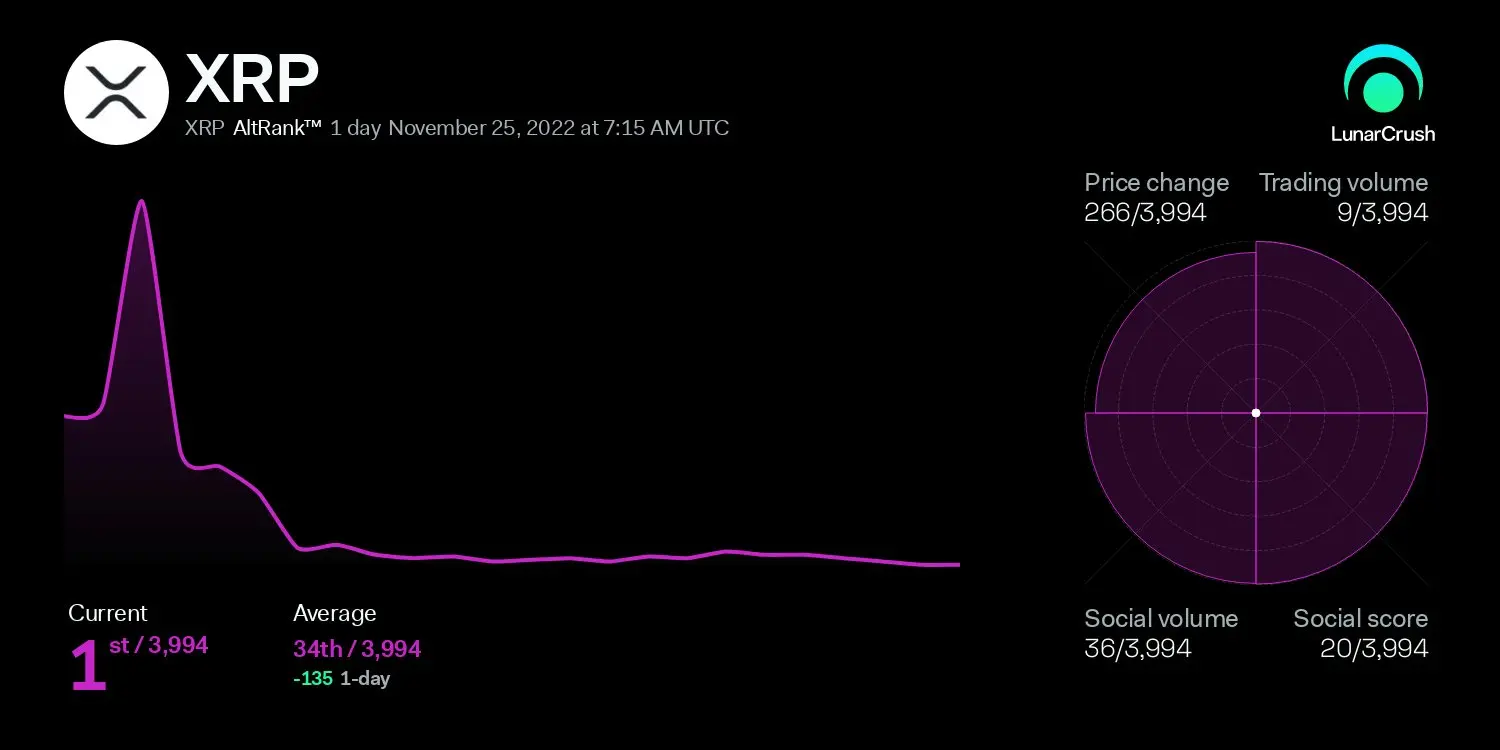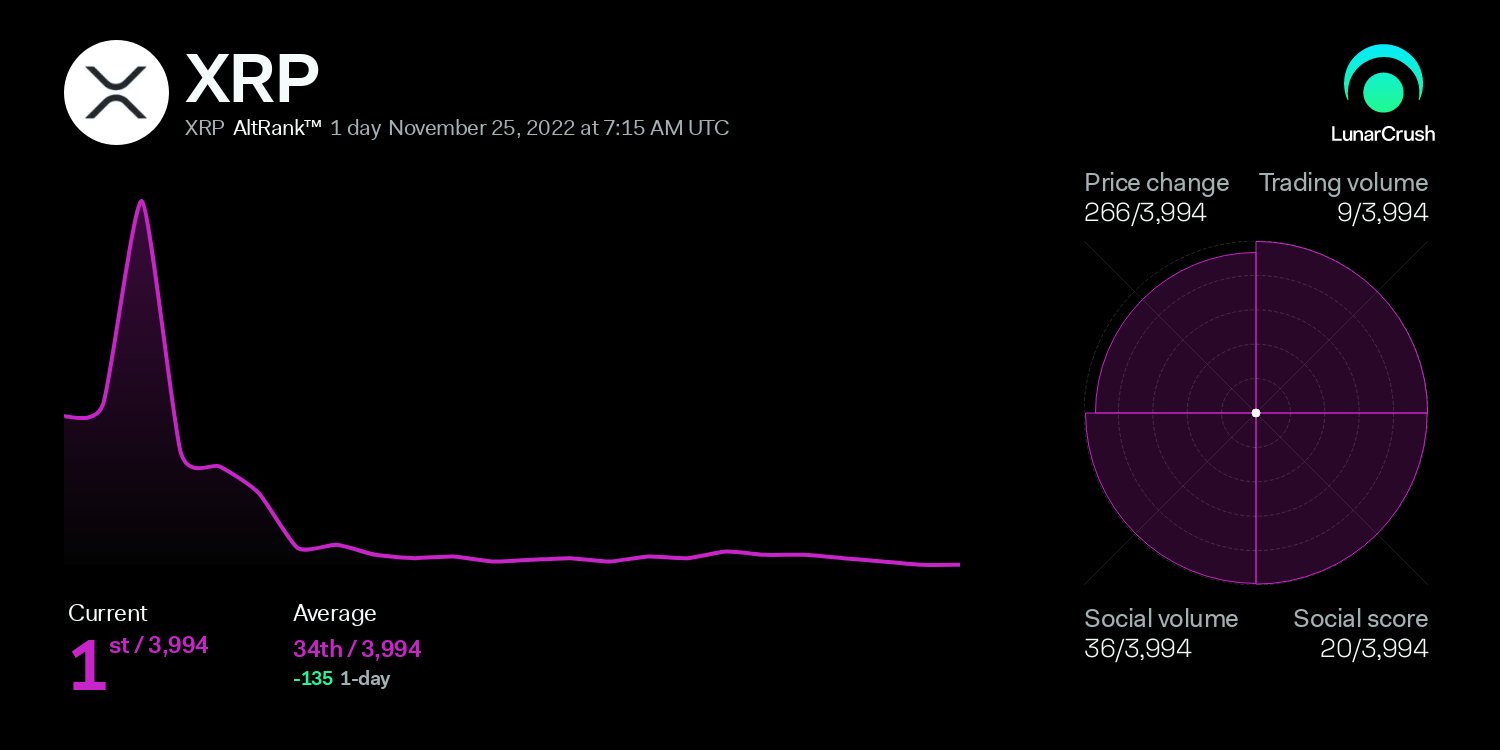 Whale Interest
Of late, whales have seemingly started scooping up this token. Large transfers from exchanges to unidentified wallets, presumably whale buy transactions, have been identified by Whale Alert. A few hours back, XRP worth $10.57 million was sent from Bitstamp to an unknown wallet.
In fact, tokens have been leaving exchanges in large amounts since the beginning of this week. Around 38,600,000 tokens worth $14.4 million left Bitso on 23 November. Alongside, there have been additional outflows from Bitstamp and Bittrex too.
Thus, if the dots are connected, it is likely that the said buys set the stage for XRP to commence its uptrend.
On Chain Activity
In terms of on-chain activity, XRP has already advanced to the fourth position. As illustrated below, over $669 million was settled on the blockchain over the past day. Parallelly, the number of active addresses stood north of 50k.
Other blockchain networks like Dogecoin, Litecoin, and Tron ranked lower than that XRP.


Addressing the ongoing FUD
At the beginning of this month, JPMorgan Chase & Co executed its first live trade on a public blockchain. Notably, the banking giant used Polygon and modified Aave for the DeFi trade. Prominent crypto analyst Lark Davis took Twitter to question, "what is the value proposition for XRP" in such a scenario.
Addressing the same, John Deaton initially outlined XRP's dominance in the space over the years and tweeted:
Deaton then went on to question if the influencer knew the difference between Ripple and XRP. Further elucidating on the same, he tweeted:
Commenting on common misunderstanding, Deaton further opined,
"It is very surprising to me that XRP remains one of the most misunderstood cryptos out there – even though it has been around and near the top for a decade."
Despite the FUD, the blockchain project continues to be widely adopted. A recent tweet from Ripple revealed the onboarding of new partners intending to issue stablecoins on the XRP Ledger.