XRP held a bearish tone before the weekend following a 2-week long downtrend. While there is some semblance of hope at $0.64-support, chances of another sell-off remain high with network activity a burgeoning issue. At the time of writing, XRP traded at $0.64, down by 1% over the last 24 hours.
XRP's price has had a tough few weeks since hitting $0.80 in mid-April. With bears rejecting a breakout above the 50-SMA (yellow), a downtrend has followed suit, making XRP the biggest weekly loser among the top 15 coins by market cap.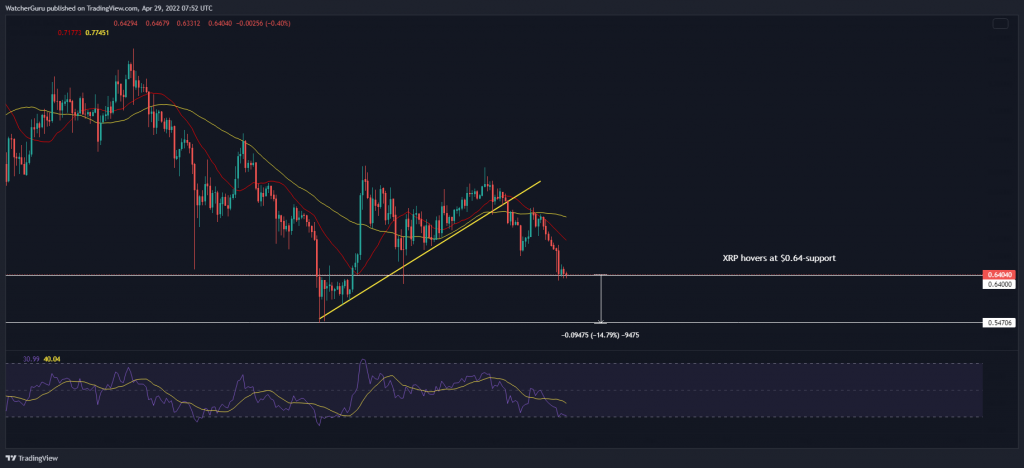 The daily chart was on the verge of recording another sell-off should a candle close below $0.64. With the next defense available at $0.54, the market could gradually tumble by 15% before a bullish rebound takes place.
Even though the Relative Strength Index offers a buy signal as the candles hover around $0.64-support, chances for another decline remain intact. This was largely because XRP's declining network value was struggling to attract new investors to the market.

Activity on XRP's blockchain has dwindled since the start of the year, with broader market corrections keeping investors away from the altcoin. Its daily active addresses have declined each month in 2022 and were currently below their February and March average. In simple terms, a low DAA count is not ideal for a price increase.
Bitcoin to the rescue?

A saving grace for XRP could have a positive correlation with Bitcoin. Over the last 24 hours, XRP shared a healthy 0.77 correlation with the king coin, meaning that a BTC rally could inspire an XRP comeback on the chart. Either way, bulls have to retake $0.72 and flip the 20-SMA (red) back to bullish to take a jab at higher levels.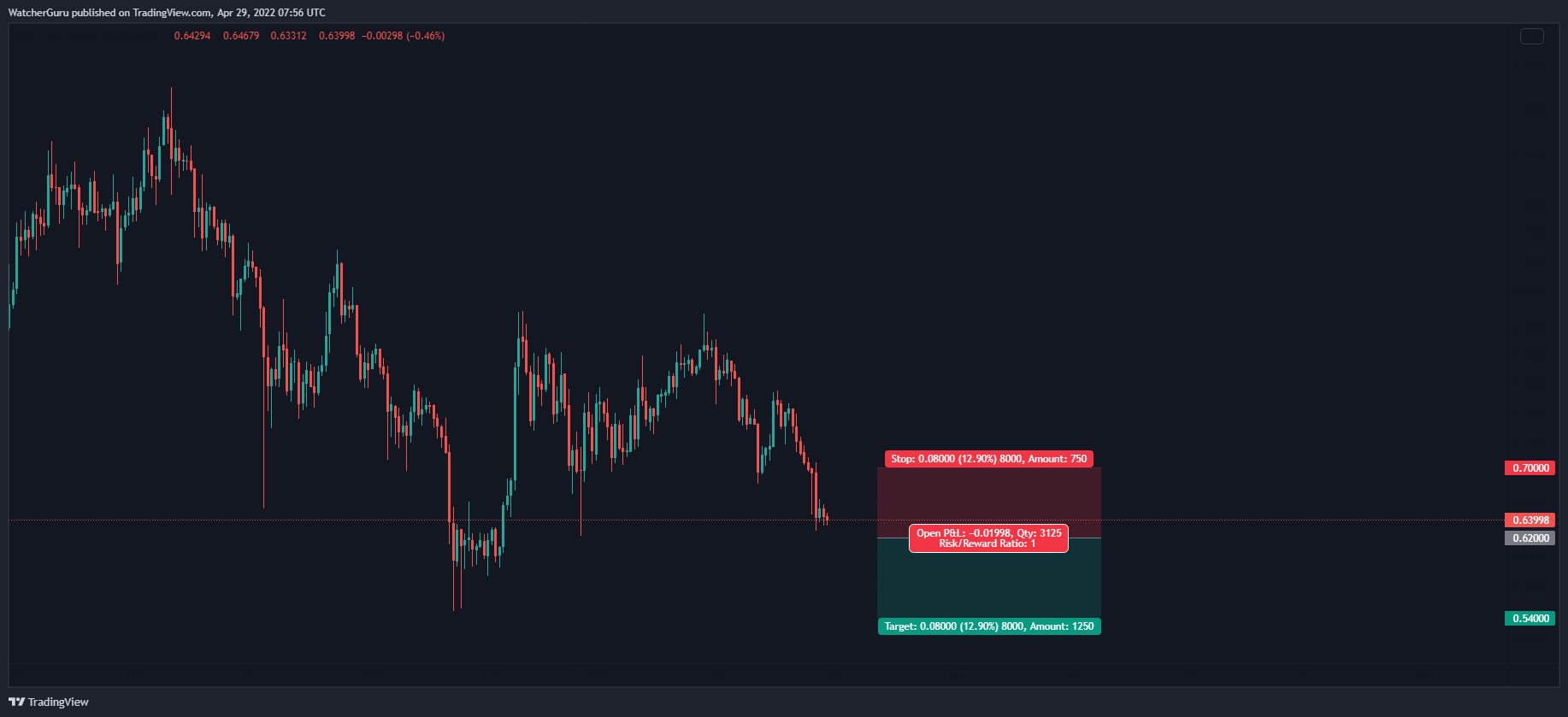 Since XRP was yet to signal a clear move from $0.65-support, a more logical bet was to trade for a breakdown. Investors can take up short positions at $0.62. Take-profit can be set at $0.54 and stop-loss at $0.64. The trade setup carried a 0.70 risk/reward ratio.