According to WhaleAlerts, an XRP whale has transferred 23.8 million tokens worth $16.1 million to the crypto exchange Bitstamp. The transfer of assets to an exchange is bearish as it opens up the possibility of being dumped.
Also Read: Solana: FTX Transfers $31 million SOL To Binance, Price Dips 3%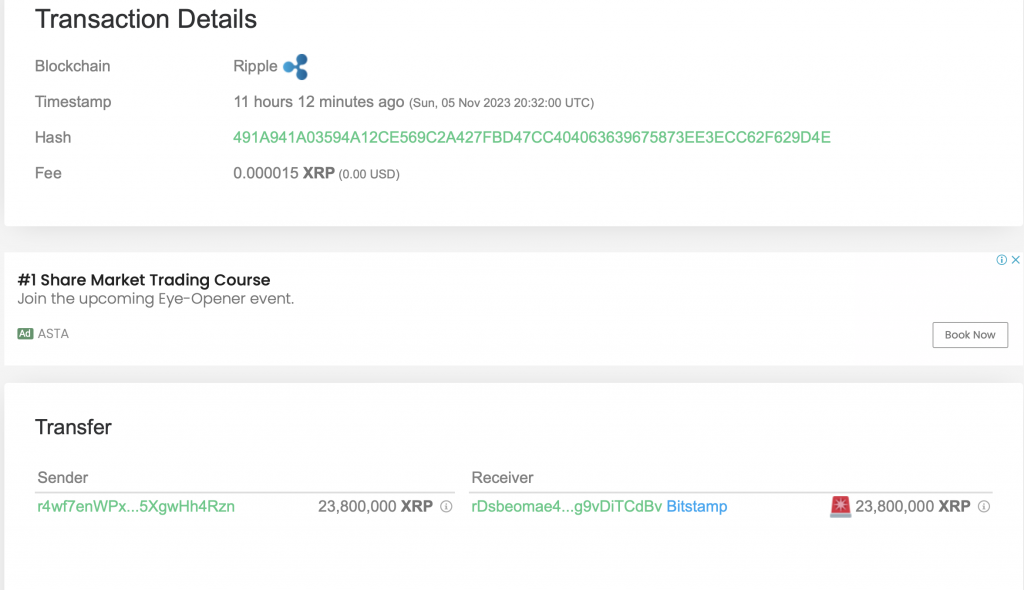 The whale's transfer comes amid XRP's latest price surge. The token is up by 9.1% in the last 24 hours and by 23.4% in the weekly charts. The asset is also up by almost 99% since January 2023.

The whale may be booking profits, given the crypto's incredible performance this year. Moreover, the asset was deemed not a security by a U.S. court, which has significantly led to a rise in popularity. However, the whale may be anticipating a price correction and perhaps wants to sell before prices dip.
Will XRP's price fall?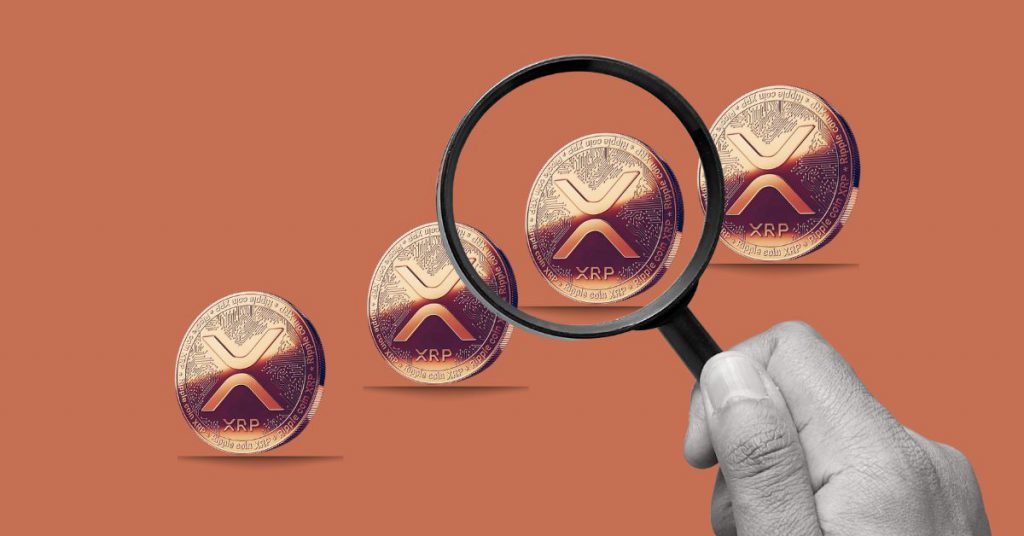 A liquidation of $16 million worth of tokens could have a significant impact on the asset's price. However, there is no confirmation if the whale has sold its holdings yet. It has only transferred the tokens into Bitstamp.
Also Read: Dubai Incorporates XRP Into Special Economic Zone
According to PricePredictions, XRP's price could fall in the month of November. The platform anticipates the token to fall to around $0.65 by early December. However, the asset is one of the most popular forms of remittance in cross-border transfers. With a "non-security" label from the court, analysts anticipate an increase in the token's adoption in the near future.
The whale that transferred the tokens might just be expressing caution in case of a correction. The crypto market is currently following Bitcoin (BTC), which is showing some signs of consolidation. If BTC's rally stalls, other tokens may take a hit. Hence, the whale might be preparing for the worst.