With coin valuations rolling down the cliff, the state of the crypto market has been getting worse with every passing day. There was blood all over the streets on Tuesday—Bitcoin and Ethereum were down 8% each, while alts like LUNA had shed more than 40% over the past day.
Consequentially, the global crypto market cap had lost more than 10% of its value in the past 24-hours. As can be seen from below, one of the largest dumps in months was noted yesterday, as the cumulative valuation of assets in the market fell from $1.56 trillion to $1.35 trillion.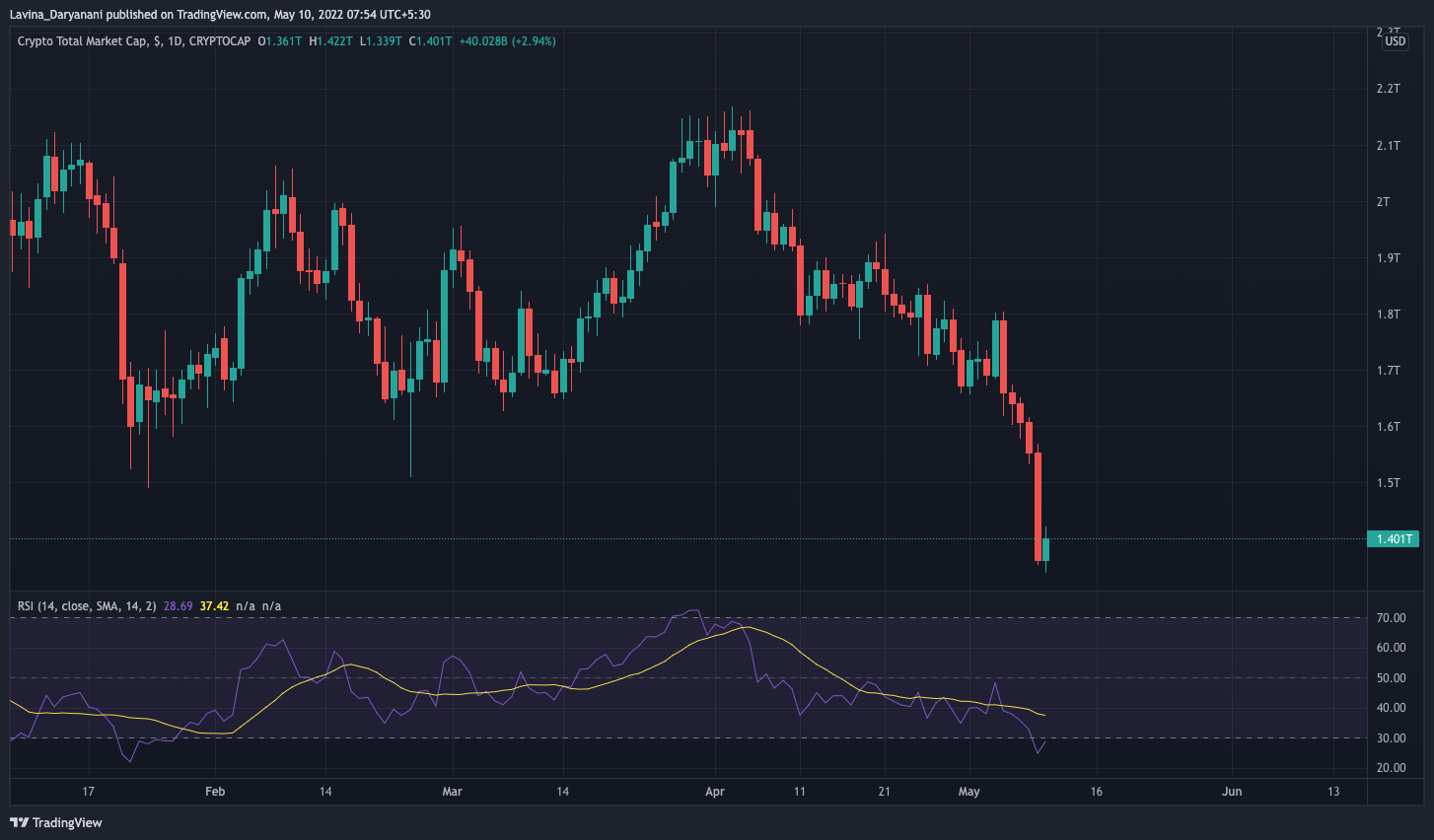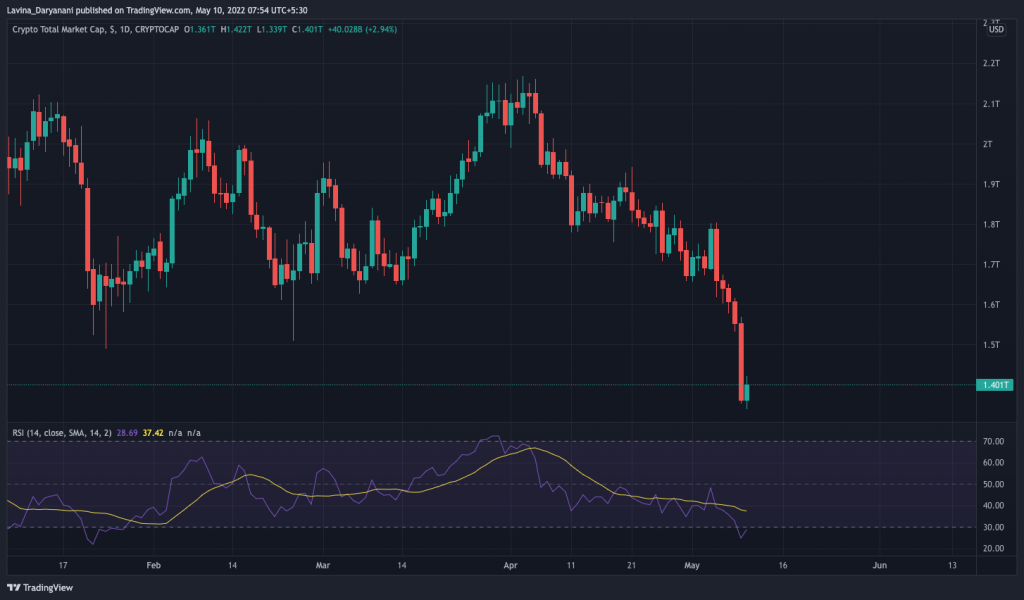 Traders get rekt as $1.12 billion wiped out in 24-hours
Owing to the price fluctuations, the liquidation numbers had already started swelling up. On Friday, in the 24-hour window, a total of $407.52 million had been liquidated from the crypto market. However, on Tuesday at press time, the number stood at an elevated $1.12 billion.
Bitcoin and Ethereum traders were the most affected, and their liquidations—double-handedly—accounted for more than half of the aggregate figure. Occupying the third position, LUNA stood next to Ethereum.
Per data from Coinglass, Bitcoin positions worth $344 million were rekt over the past 24-hours, while Ethereum and Terra positions worth $324 million, $74 million were wiped out.

Goes without saying that bullish traders felt the pinch the hardest. As can be seen from below, the long 'rekts' overshadowed the short 'rekts' by a substantially high margin [approximately 4 times – $800 million v. $200 million] over the past day.


Volatility check
In our Friday's liquidation edition, it was highlighted that the volatility in the crypto market was not very high. At press time, nonetheless, the tables were seen turned completely.
As illustrated below, the Crypto Volatility Index's reading was hovering around its 2022 peak, hinting that the price swings wouldn't halt at least over the next couple of trading sessions.