The cryptocurrency market has made a giant bearish move for the first time since March 2020s COVID-19-related fall. The uncertainty in the market has spiked with stablecoins de-pegging. The latest to de-peg was Tether USDT and as the stablecoin plunged in the early hours of Thursday, Ethereum futures saw massive liquidations and the crypto market lost nearly 18% of its capital.
Reportedly, the traders of the ether futures lost $333 million to liquidation as the asset dropped 22% under the $1,900 level. This was noted as the highest drop among all cryptos, while Bitcoin futures recorded $330 million in losses. Despite some recovery efforts in the past couple of hours, the selling pressure in the Ethereum spot market has remained.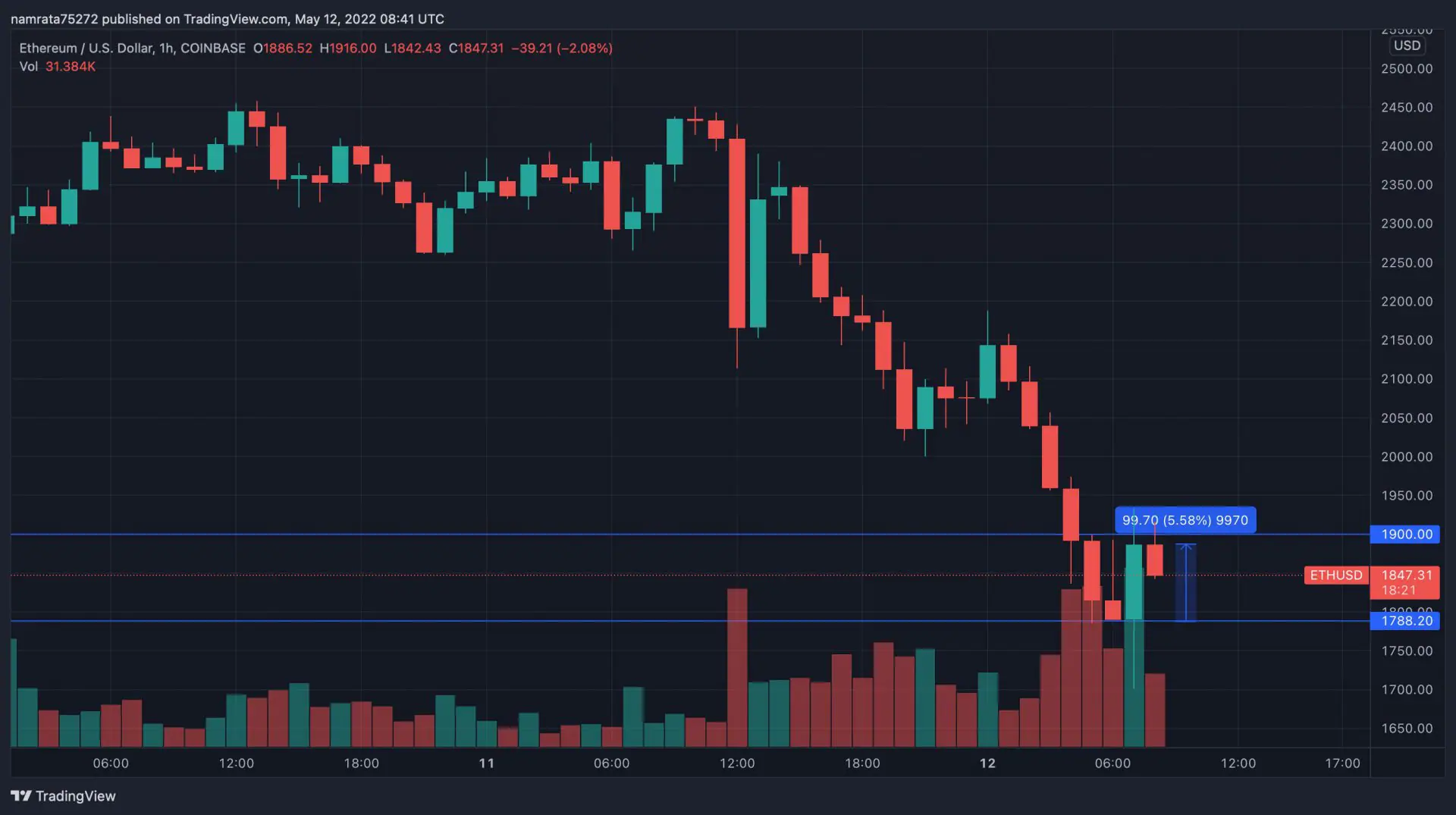 According to data provider Glassnode, the Amount of Supply last active for Ethereum [1w-1m] has reached a 4-month high of 6,608,831.936 ETH. Additionally, the data aggregator also noted that the number of exchange deposits has also hit a one-month high, suggesting it could be the traders moving ETH from offline or cold wallets to exchanges.
After moving their Ether holdings onto the exchanges, the exchange outflow volume also spiked to hit a one-month high. The volume hit 15,524.542 ETH and was in line with the volumes seen earlier in March.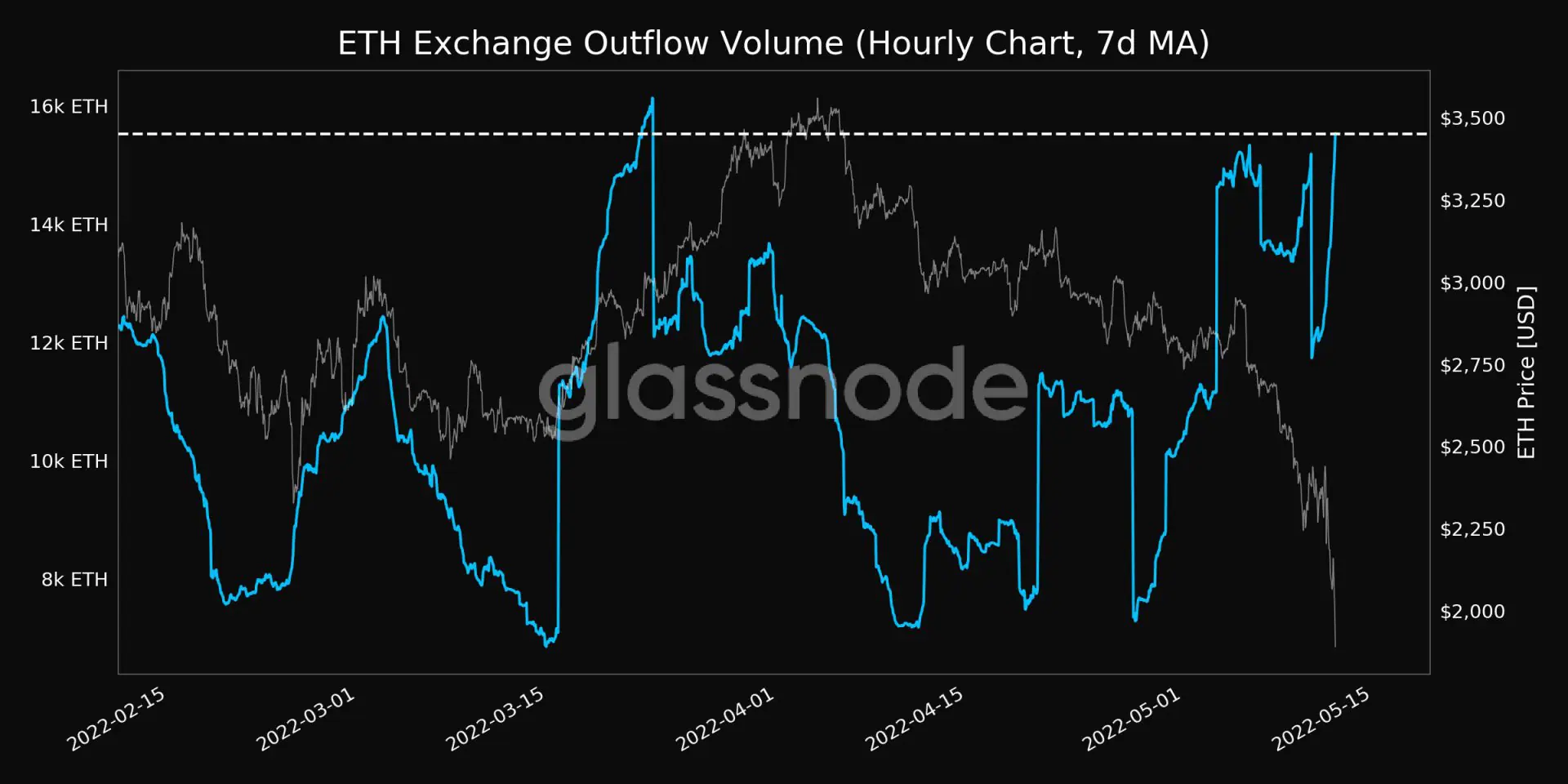 Losses have also hit the highest level of the year at $1.2 billion in just 24 hours. With major crypto assets like Bitcoin down 11%, altcoin like Solana dropping 37%, and stablecoin like Terra losing 96% of its pegged value, has added to the overall liquidation in the market. Cryptocurrency exchange OKX reported $393 million in liquidations, the highest among all other exchanges. Meanwhile, Binance was witnessing $389 million in liquidation, followed by Bybit at $155 million.
According to data providers, 83% of all futures were long or betting on higher prices, irrespective of the weaker market scenarios. While this was mainly the impact of TerraUSD [USDT] losing its peg, it would be interesting to see the impact USDT has, as it was around $0.94, at press time.
Meanwhile, the overall outlook of the Ethereum market looks mildly bearish as the exchange reserves continued to rise- indicating high selling pressure. The reason this was only mild till now was due to the Exchange Netflow.

As can be visible in the chart above, the exchange Netflow total had lowered compared to the past seven days' average. This suggested that despite the panic, there were some traders just holding Ethereum on exchanges but have not yet sold them. Thus, lowering the initial selling pressure. However, with USDT stumbling it would be crucial to keep an eye on signs of panic returning to the market.