Dogecoin's network has been seeing increased traction of late. The total fees collected by the network from the users using its blockchain noted a substantial spike. As shown below, the current levels are at a 1-year high. The local peak created in November 2022 was quite close, but now, Dogecoin has managed to surpass it.
According to date, the aggregate fee collected by the Dogecoin network has inclined by nearly 300% over the past week. On the 90-day window, the number stands much elevated at 707.69%.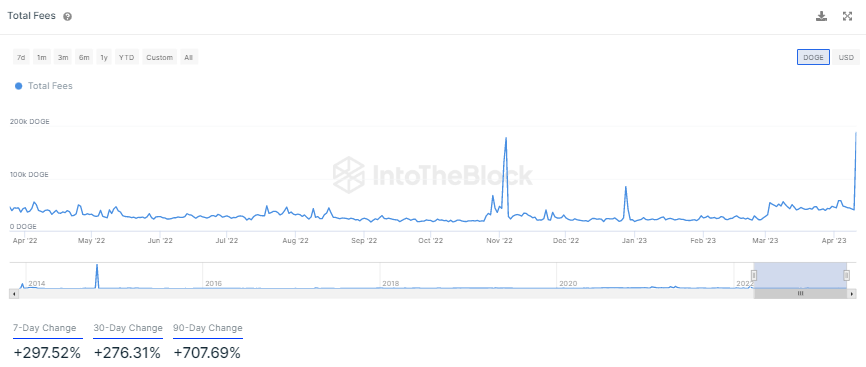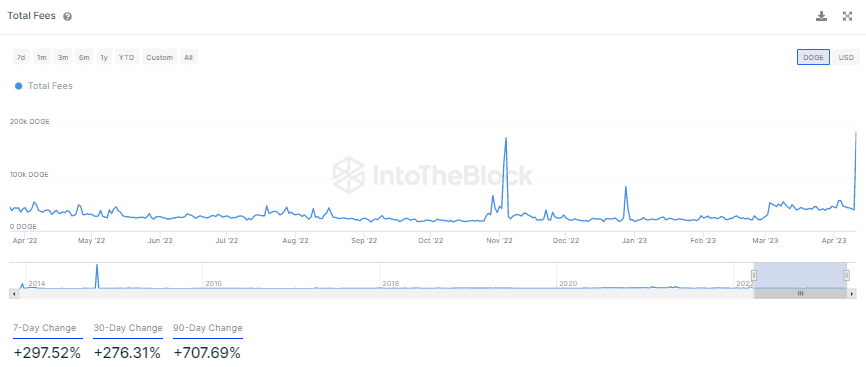 Also Read: After 'Doge' Mention, Is Burger King Now 'Making' its Own Crypto?
Alongside, it is interesting to note that $1 million to $10 million worth of Dogecoin transactions has also noted a rise over the past few weeks. Over the past 30 days, they have inclined by 282%, bringing to light the increased activity by large market participants. Alongside, the transaction count in the $100-$1k and $1k to $10k brackets have also risen in the same period by around 16% and 5% respectively.
That being said, a few sections of DOGE users have also been steering away from the market. The transaction count pertaining to all other size brackets has noted a decline in the 42% to 78% range, supporting the above contention.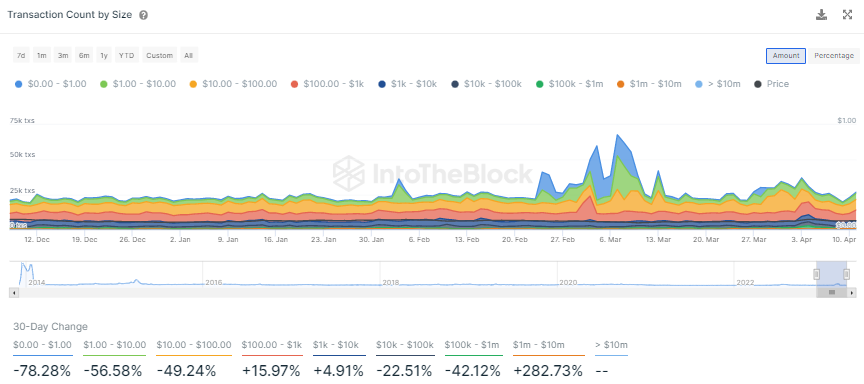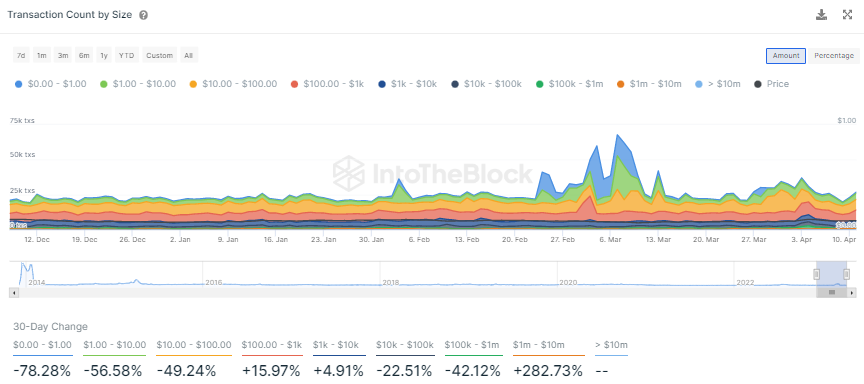 Also Read: Elon Musk Praises New Twitter 'CEO' As Company 'Breaking Even'
Dogecoin price
On the heels of the Twitter logo hype instigated by Elon Musk, DOGE surpassed the
psychological $0.1 level. However, it substantially dropped in value right after that and registered a streak of red candles on its daily chart. Yet, Dogecoin is currently trading above three of its crucial exponential moving averages [20, 50, 100 EMAs], but it is yet to clear one [200 EMA at $0.8255]. Once that's done, DOGE will have to surpass a couple of more resistances as chalked down below to re-conquer its $0.1 local peak.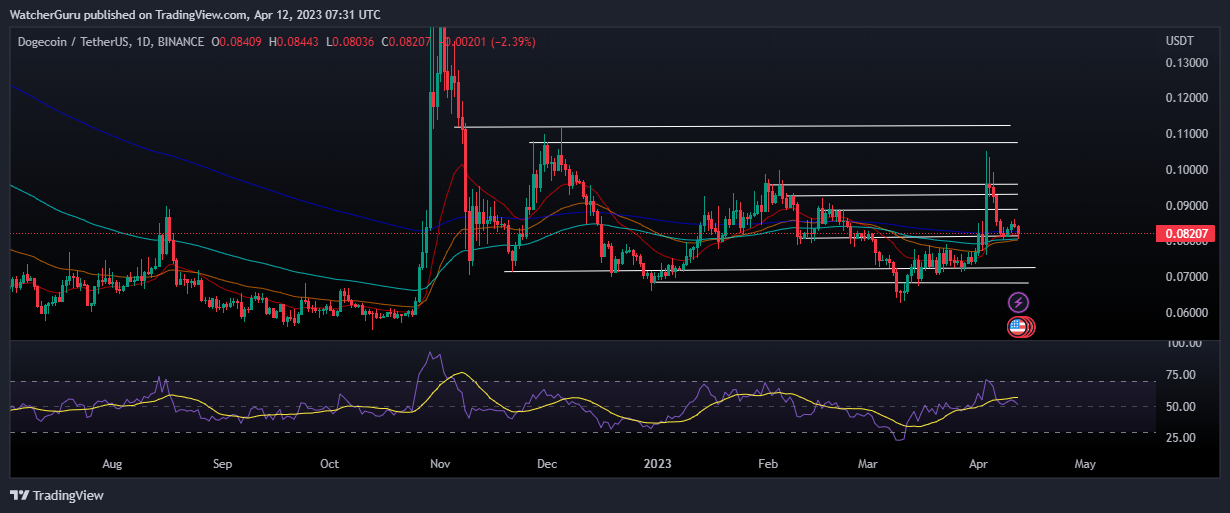 Also Read: Dogecoin Flips Cardano As "Twitter Logo DOGE" Scam Emerges