"Twitter Logo," "Elon Musk," and "Dogecoin" have been a few of the top trending topics of discussion over the past 24 hours. The Twitter executive changed the social platform's logo from the conventional blue bird to Dogecoin. Within no time, DOGE rallied and went on to fetch investors lofty double-digit percentage gains.
Doge and New Doge Scam
Amidst the hype, scammers have started seizing this opportunity. A recent tweet by PeckShield Alert brought to light the emergence of a project called "Twitter Logo." Interestingly, it had the same DOGE ticker as the OG meme-crypto, likely to entice and swindle users. According to the blockchain security and analysis platform, the contract deployer was funded around 1.4 ETH from Binance. Furthermore,
"They created the contract Twitter Logo DOGE and added 1 ETH liquidity ~30 minutes ago. Afterward, they removed liquidity and transferred ~3.2 $ETH to 0xA478…ccB."
While some from the space expressed their shock over the logo change, others from the space deemed the new logo to be amazing. A particular user went on to exclaim that Twitter is no longer the bird app, and has become the "doge app" now. In fact, the user also suggested renaming "tweet" to "bark."
Well, in the meme world, barks and bonks are quite common. Recently, perpetrators took advantage of Solana-based meme coin Bonk's popularity and appeal among community members and created an allegedly fake token with the same name on Polygon. The project turned out to be a rug pull, for its price nosedived by ~97%.
Well, creating a new cryptocurrency is not a tedious task. As a result, new launch pertaining to ongoing trends keeps taking place. Around a month and a half back, dozens of BingChatGPT crypto tokens were created to trick users. Nevertheless, they were also pump-and-dump honeypots.
Likewise, when the Will Smith Oscar assaulted Chris Rock at the Oscars, a brand new token called Will Smith Inu was created. Similarly, when the Squid Game hype was at its peak, a cryptocurrency dedicated to the same, was launched.
Also Read – Fact Check: Has ChatGPT Released Its Native Cryptocurrency Token?
Dogecoin displaces Cardano
On the heels of the Twitter logo hype, DOGE surpassed the psychological $0.1 level on Monday, April 3. Nevertheless, an immediate pullback transpired, and the asset was priced at $0.0969 at press time.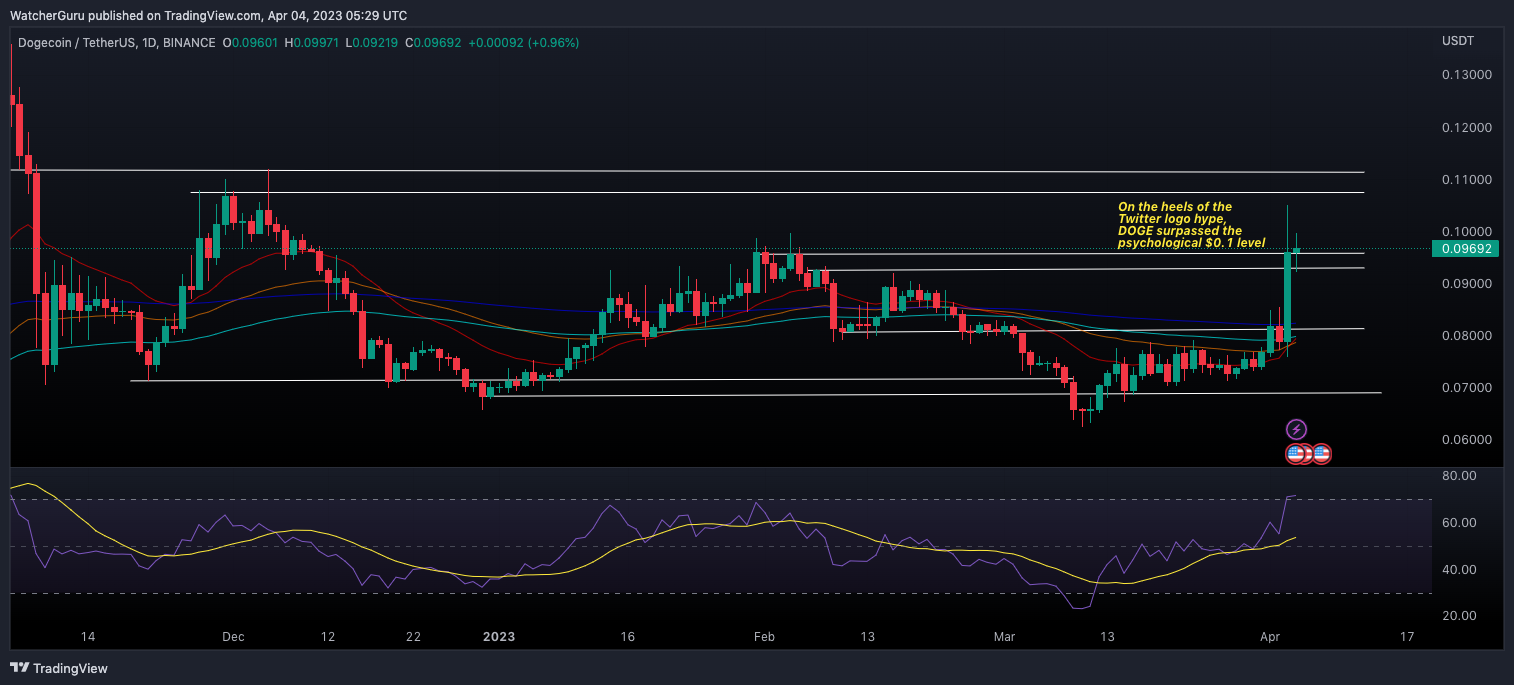 Dogecoin's market cap rose from $10.7 billion to $14.1 billion in just a matter of a few hours. In fact, doing so put it at par with November 2022 levels. Post the aforementioned retracement, the figure was down to $13.25 billion at press time.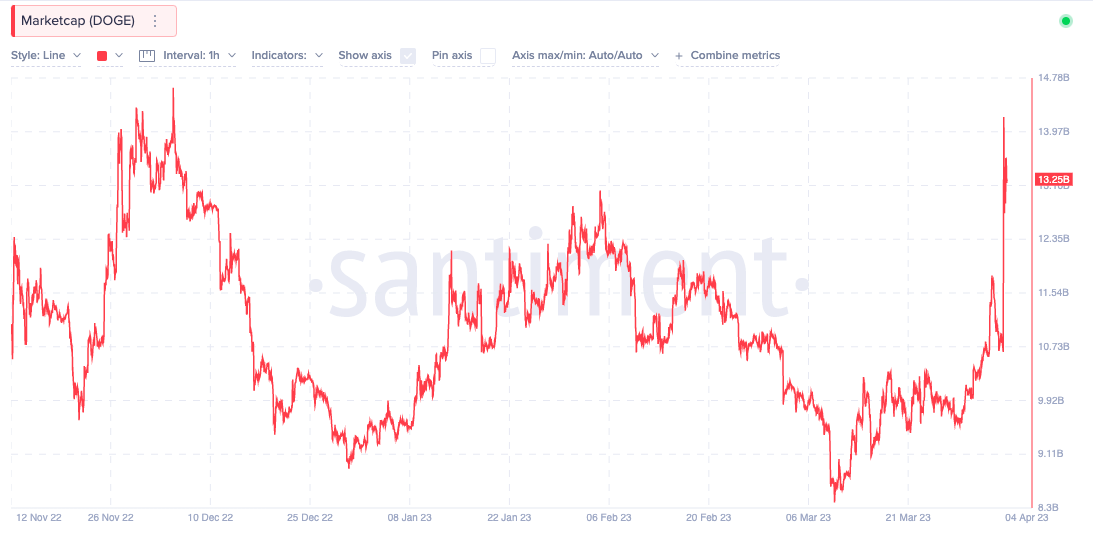 In fact, Dogecoin also went on to flip Cardano to clinch the seventh position on the overall ranking list earlier today.