Squid Game, a Korean-Drama series on Netflix witnessed phenomenal success in 2021. The show became the most-watched series on Netflix, recording 111 million views in less than a month. Its hype and popularity were enough for a project to introduce a crypto play-to-earn platform, which included a $Squid Game token. Unsurprisingly, an absolutely appalling situation unfolded.
The Squid Game token went viral after PancakeSwap introduced trading operations for the asset, as it reached an ATH of $2856 on Monday. However, a 99.99% drop followed the asset within hours, and the developers escaped with an estimated $3.38 million. Now, at press time, the token is up by 800% again, but here's why investors should stay away from it.
Red Light, Green Light? More like 100% losses right?
Red flags were apparent with the asset from the get-go. Before the collapse, multiple websites expressed the protocol had a 'No-dumping mechanism', which means buyers would not be able to sell. It was suggested to be a protective measure but during the decline, investors understood the evident rug-pull tactic. The website looked extremely unprofessional from the beginning with spelling mistakes and grammatical errors in the description. And yet, investors were drawn into it.
An investor from Shanghai, who lost his $28,000 life savings within a few hours. He regretted and said, "My rush to buy this token is for a single idea that went into my brain that 'Squid Game' is very, very popular now, and its token must be popular now." Multiple investors were victims of the same thought process.
But Squid Game is up by 800%, there is still hope?
The protocol did not have an active website or social account at press time. It indicates a fully diluted market cap on BscScan and yet, hopeful speculations surround the asset. Its price chart explains the appalling situation even further.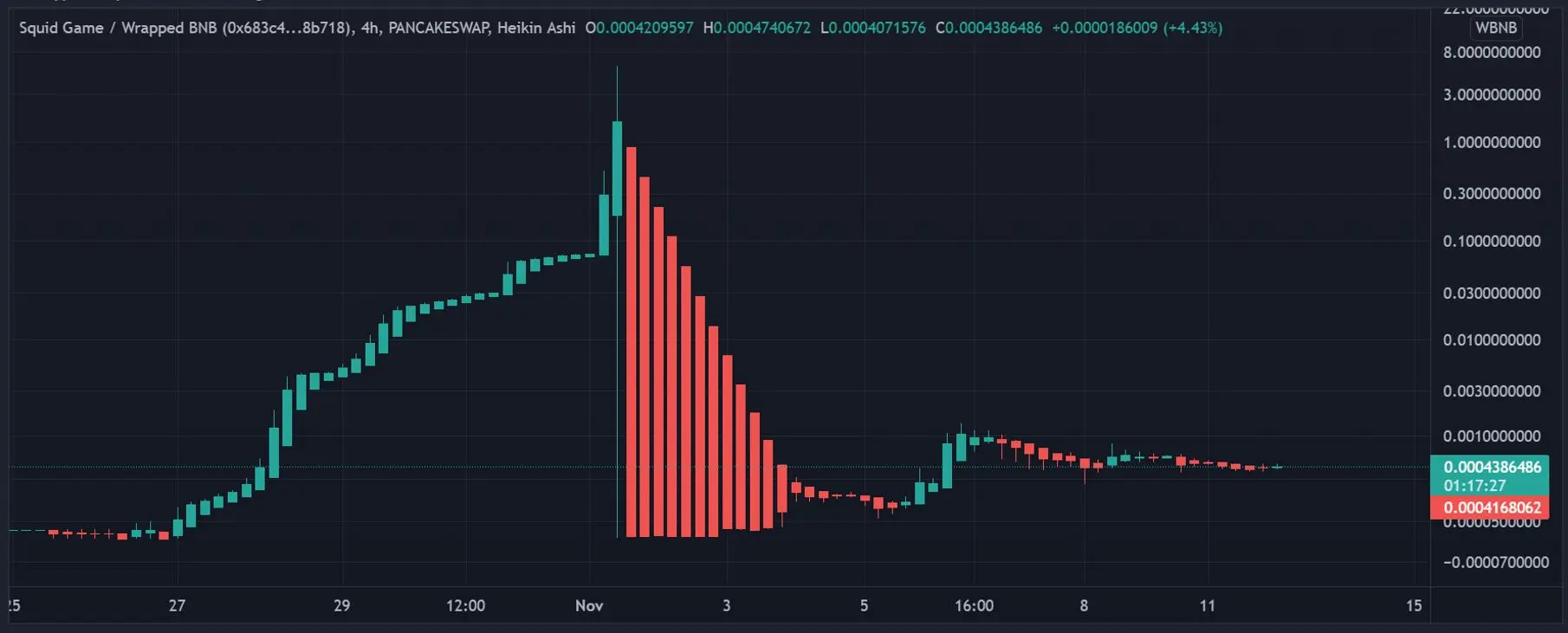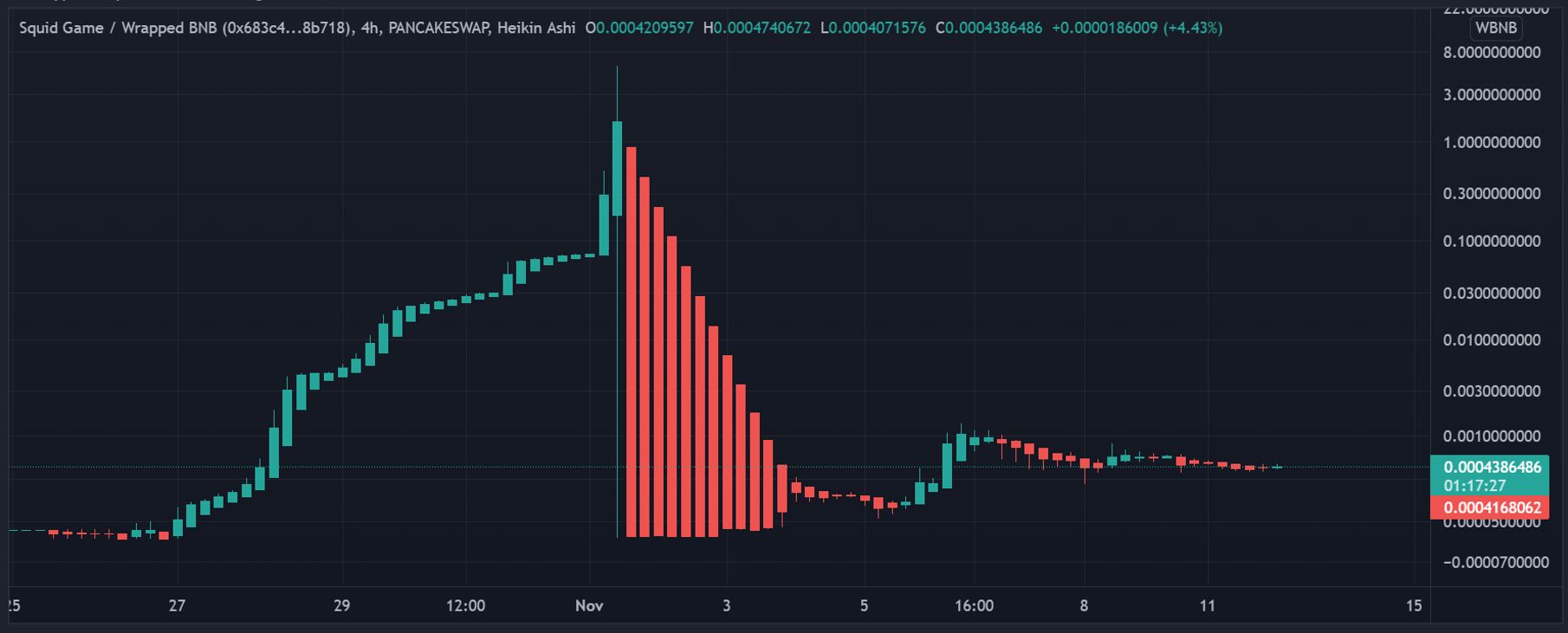 An 800% surge seems lively, but the $Squid token is still worth next to nothing. At press time, the asset is valued at $0.30, but it was literally worth above $2000 at one point. The extreme discrepancy should be enough to drive off investors, and the fact that it is still unsellable makes no investment sense.
One of the reasons for its price rise could be trading volumes to acquire other assets and Binance is currently undertaking an investigation to trace missing funds. Regardless, the Squid Game token is not worth it. The asset only managed to hurt the credibility of other assets which is more harmful and less good.