On November 24, a whale removed 84,131 Ethereum tokens [roughly worth $101million] from Curve Finance. The said move caused the stETH/ETH pool balance to derail, and as a result, the said pair depegged to 0.9682.
Now, the same whale has started sending tokens to Binance. Per on-chain smart money tracking platform Lookonchain, the said large participant has already transferred 73,244 ETH tokens worth roughly $86 million to Binance. That left the whale with a balance of 11,884 ETH tokens [$13.9 million]. In its tweet, the analytics platform cautioned,
"Look out for selling pressure of ETH."
Macro State of Affairs
Ethereum's price posed a recovery from its local lows of $1075 to $1235 last week. Over the weekend as the conditions became choppy, the asset slipped below the psychological threshold of $1.2k. After noting an approximate 2% dip on the daily, the market's second largest crypto asset was trading at $1171 at press time.
On the whole, Ethereum investors have been following in the footsteps of Bitcoin investors. As analyzed in an article earlier today, the largest crypto's exchange outflow metric was hovering around its 1 month-low on Monday. Well, Ethereum's case was quite congruent. Shedding light on the same, a recent tweet from Glassnode outlined,
"ETH Exchange Outflow Volume (7d MA) just reached a 1-month low of $20,284,877.33 Previous 1-month low of $21,600,828.28 was observed on 06 November 2022."
In fact, over the past few hours also, sellers have clearly been dominating the buyers. Per the buyer-seller trades difference, in just the past 12 hours, 34.82k additional ETH tokens were sold than bought.

Owing to the deficient buying interest, ETH has been trading below all its crucial averages on the daily since the second week of November. It attempted to break above its immediate resistance around $1238 on Saturday but failed. If the market remains underbought, then, the doors for Ethereum to drop down to the $1000-$1100 bracket will re-open.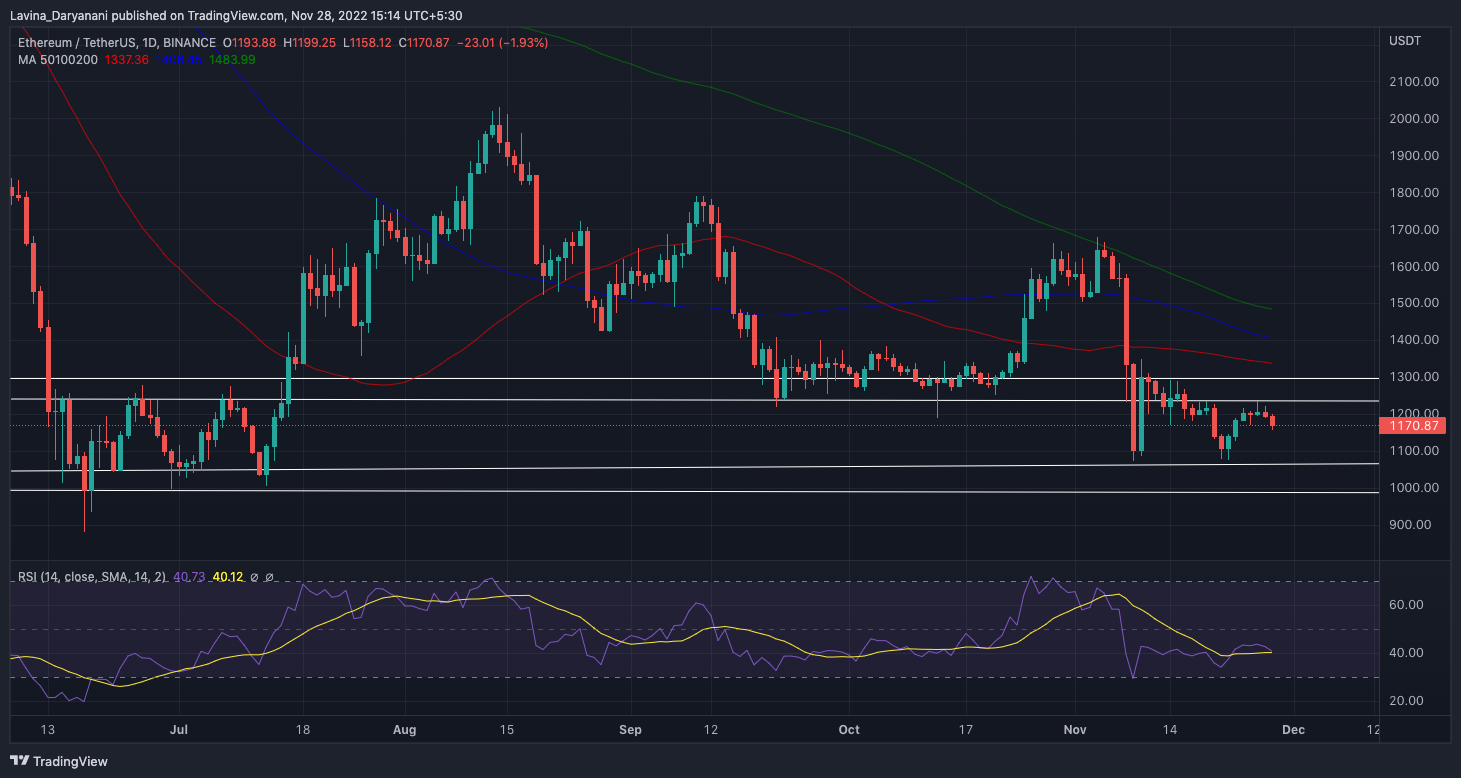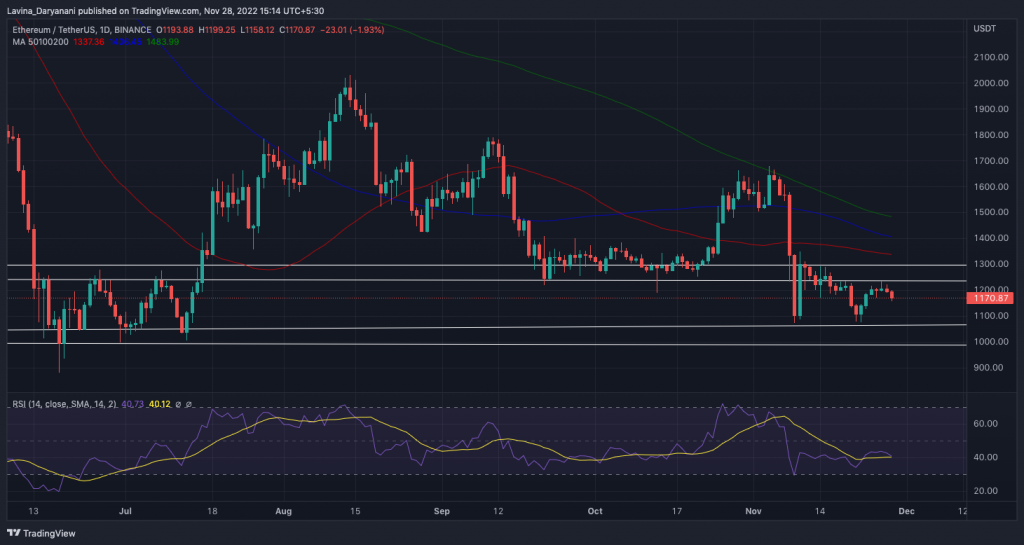 However, if macro conditions improve and ETH manages to break above its immediate resistances, it will on track to be tested by its MAs on a daily.