The cryptocurrency industry has witnessed an array of highs and lows over the years. There's no doubt about 2022 being a year of decline. Despite this, cryptocurrency adoption did not take a backseat. Bitcoin, Ethereum, XRP, and other assets have made it into the wallets of many investors, even after the FTX debacle.
A recent survey commissioned by Coinbase and conducted by Morning Consult shows that 20% of Americans own cryptocurrencies. This means that more than 50 million Americans own digital assets. The latest report highlights how the ownership of these assets hasn't changed since early 2022, irrespective of the bear market.
It should be noted that 36% of them were Gen Z, while Millennials constituted 30% of the total cryptocurrency ownership.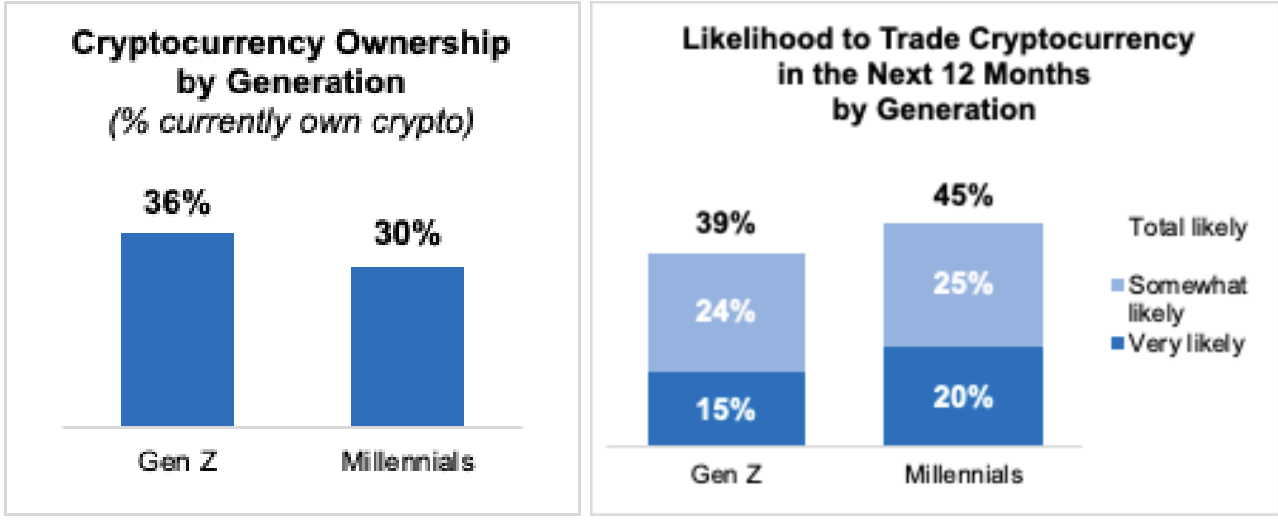 However, a majority of Millennials [55%] noted that cryptocurrency and blockchain are the future. Only 54% of Gen Z adults believed in this notion. Another demographic highlighted the fact that black adults were inclined toward cryptocurrency as opposed to the Hispanic and white populations in the U.S. Cryptocurrency ownership divided by race/ethnicity is illustrated in the chart below.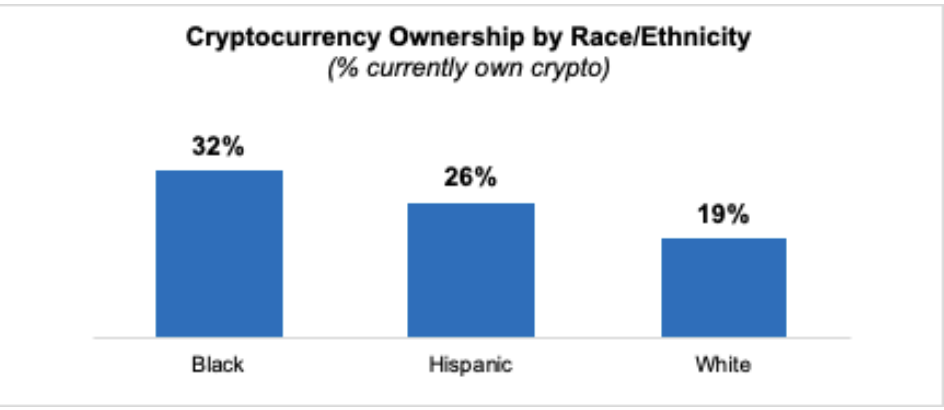 Politics has a huge influence in the cryptocurrency space as well. Several American politicians owned assets like Bitcoin, Ethereum, and others. But Democrats and Independents accounted for 22% each, and 18% of Republicans owned these assets.
Crypto: Majority of Americans yearn for changes in the existing financial system
The regulatory environment for cryptocurrencies in the US has been rather tumultuous. The current financial system, according to 67% of poll respondents, needs significant reforms or perhaps a "complete overhaul." Additionally, 80% of them suggested that the overall global financial system "unfairly favors powerful interests."
Furthermore, following the downfall of a plethora of cryptocurrency businesses throughout the year, the community was longing for trusted exchanges. 67% of these Americans highlighted the importance of having a "trusted, secure platform."