Over the last couple of days, an increased amount of Dogecoin [DOGE] was moved across the market. Whale Alert noted that a total of 350 million DOGE were transferred among wallets. This amounted to about $26,581,455. Amidst this, about 34 million DOGE tokens were shifted to Binance.
Dogecoin Whale Alert took to Twitter and revealed 34,285,849 DOGE tokens worth $2.6 million were transferred to Binance through multiple wallets.
This was quite surprising considering the number of outflows that Binance was experiencing throughout the week. The Commodity Futures Trading Commission [CFTC] slapped the world's largest cryptocurrency exchange with a lawsuit earlier this week. Following this, Binance recorded outflows worth over $2 billion.
After surging throughout the week, DOGE was dipping, at press time. The world's largest meme coin was trading for $0.0751 with a 0.97% daily fall. Furthermore, the trading volume of the asset was at $373 million with a 4.33% drop.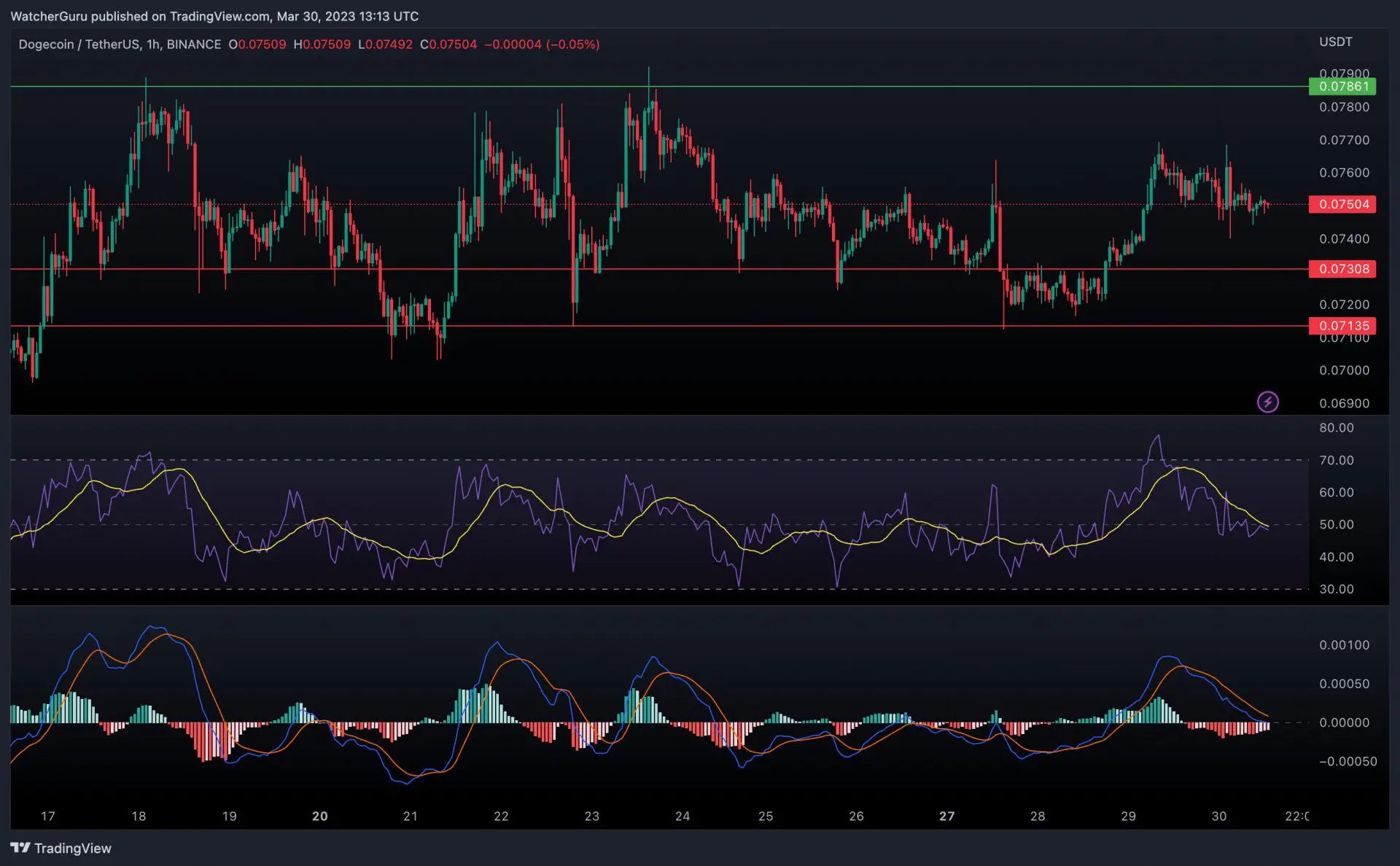 As seen in the one-hour chart of DOGE, the bears were slowly settling into the meme coin market. The buyers were moving out making way for sellers. According to the Relative Strength Index [RSI] indicator, the RSI marker was entering the sellers' arena.
The MACD indicator formed a bearish crossover on March 29 as the signal line took over the MACD line. All of these signals were further directed toward the bears which would pose be detrimental to the DOGE ecosystem.
Dogecoin holders are still bagging profits
At DOGE's current price, the majority of its holders were at a profit. According to Into The Block, 55% of Dogecoin holders were making money at the asset's current price. Additionally, only 41% of them were enduring a loss.
Therefore, if the asset moves downwards, losses are bound to follow the holders of the asset. Additionally, it should be noted that the next level of support of the asset is $0.0730 at press time.