April 20, or 4/20 has its own significance. On one hand, today is the day celebrated by cannabis smokers. On the other, it is also Doge Day—a day quite significant for people from the meme community.
Back in 2021, DOGE's price created a daily high of $0.42 on April 20. The community did attempt to push the asset's price to $0.69 to commemorate the occasion but failed to do so. Instead, Doge wrapped up the day in red and closed at $0.31. In effect, DOGE dropped by more than 20% on this day two years back.
Around Doge Day last year, the bearish sentiment associated with Dogecoin noted a substantial incline. Parallelly, the market was devoid of bullish momentum, and thus, 4/20 2022 turned out to be a dry day for Doge. As shown below, it registered a red candle and depreciated in value by over 1%.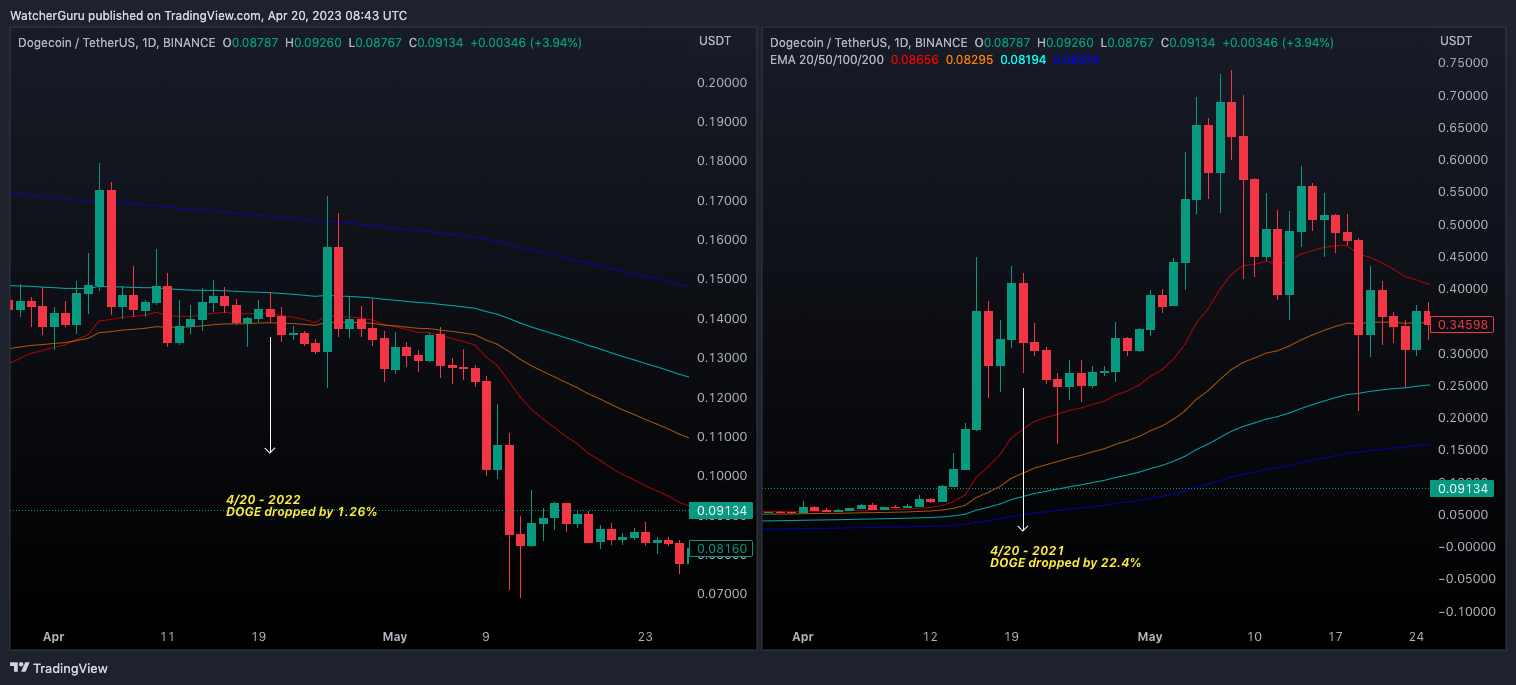 2023's outlook, nevertheless, seems to be a bit different. The community has been optimistic about a 4/20 pump for Doge and has been rooting for it over the last couple of days. Prominent trader "Kaleo" tweeted recently, "still think there's a chance we see a meme pump for DOGE."
What to expect from Dogecoin today?
Dogecoin was one of the most affected casualties of yesterday's flash crash. However today, it has swiftly glided up by more than 4% already. Alongside, it is interesting to note that the bullish sentiment associated with Dogecoin has notched up by almost 6% over the past week. The bearish sentiment, on the other hand, has subsided by 8% in the same period, making the landscape.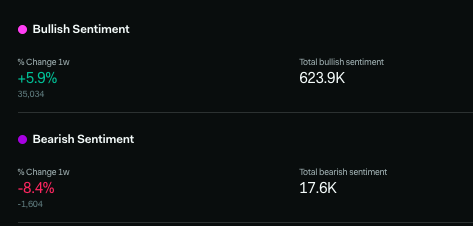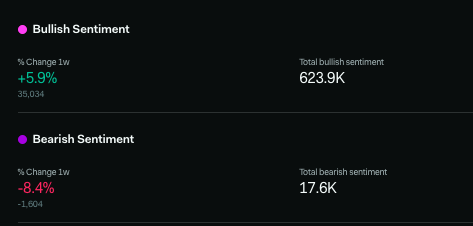 As shown below, DOGE has been able to erase a significant chunk of its losses from yesterday. However, it currently stands at a critical juncture. For its incline to further continue today, it will have to break above two immediate resistances around $0.0924 and $0.0957. Only then, it will have room to rally up to $0.106-$0.107. However, if bears take a lead as the day progresses, then DOGE could drop down to its EMAs before getting a chance to rescue itself at its daily low of around $0.087.
That said, it should be borne in mind that if the "Dogefather" Elon Musk ends up tweeting something about Doge later today, the crypto could end up defying technicals and rallying with greater thrust. Likewise, if the macro market ends up dumping out of the blue like yesterday, then Dogecoin can be expected to follow suit.