The BRICS summit will commence today in Johannesburg, South Africa. Leaders from the bloc arrived in Johannesburg for the summit to a grand welcome by South African President Cyril Ramaphosa. BRICS Ambassador Anil Sooklal confirmed that Ramaphosa had sent invitations to 69 countries to attend the summit.
Also Read: BRICS: Warren Buffet Predicts How Long USD Will Remain Global Currency
BRICS: 40 Countries Will Be Attending the Summit in Johannesburg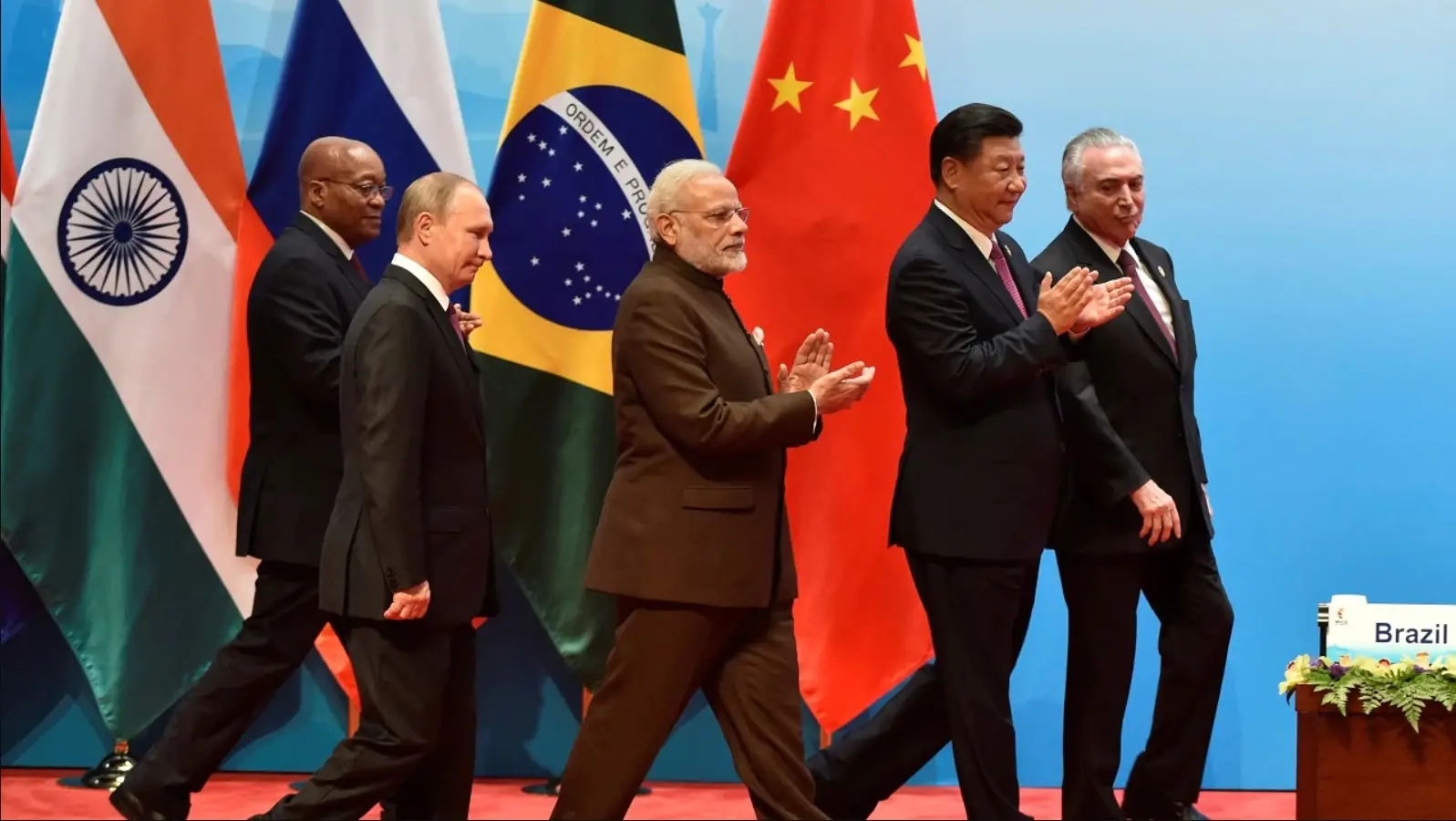 Among the invitations sent to 69 countries, 40 nations have accepted the invitation and will be attending the BRICS summit today. Nelson Kgwete, South Africa's Foreign Ministry's media liaison officer, confirmed that 40 Heads of State will be present for discussions at the summit.
Also Read: BRICS Expansion Projected To Reduce 90% Of USD Oil Sale Settlements
"Yes, confirmed, the summit will be attended by over 40 heads of state," he said to Russian media outlet Tass. The countries that will be a part of the summit include the global southern bodies and nations from Africa. Moreover, the alliance has not sent invitations to the U.S. and other Western countries to attend the summit.
Also Read: BRICS: South Africa Makes Huge Announcement on U.S. Dollar Supremacy
In addition, a total of 23 countries have formally submitted their applications to become members of the BRICS group. Also, 22 other countries have informally requested to join the alliance, as confirmed by Ambassador Sooklal early this month.
Leaders will discuss the use of local currencies for international trade and look for ways to strengthen their native economies. The alliance will also discuss expansion efforts and allow "like-minded countries" to enter the bloc.
China and Russia are keen on expansion, while India, Brazil, and South Africa remain on the fence. Read here to know why India and Brazil are worried about China and Russia's power prowls in the economic sector. BRICS is an acronym for Brazil, Russia, India, China, and South Africa.