The cryptocurrency markets have picked up significant steam in 2023. Bitcoin (BTC), the original crypto, has rallied nearly 80% this year, with a 24% spike in March alone. Ethereum (ETH), on the other hand, has made gains of up to 76% year-to-date. Profits made by the crypto industry far outshine traditional assets, as global financial issues continue to hold firm.
According to a report by Bernstein, macro catalysts are moving more toward Bitcoin (BTC), amid weakness in the U.S. regional banks and deposit outflows toward money market funds.
As per Bernstein's report, the collapse of FTX was the catalyst for a new bull cycle. The report mentioned that the collapse cleaned the final batch of "toxic crypto leverage." According to the report, the cryptocurrency exchange's crash showed investors the value of decentralization and self-custody wallets.
Nonetheless, Bernstein added that the current cycle is not fully appreciated. However, the report indicated that this will be the "first crypto cycle which will see participation from leading institutional investors."
Bitcoin on-chain metrics point toward a new bull cycle
A recent report by analysis firm Glassnode further solidifies Bernstein's data. Glassnode highlighted that the increased correlation between Bitcoin (BTC) and Gold during this trend cycle.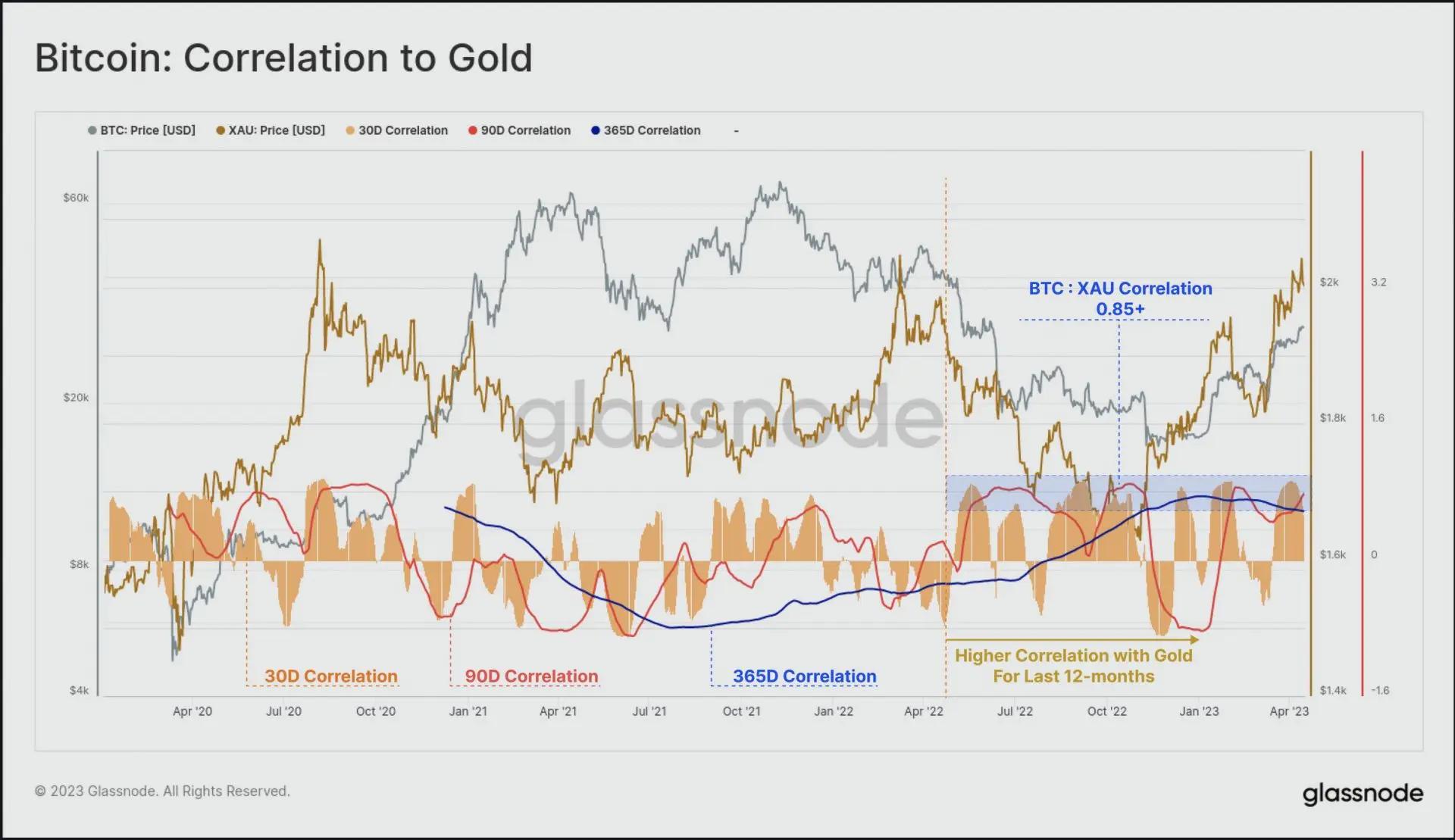 As per Glassnode, a total of 6.2 million BTC have returned to profit in 2023 (32.3% of the supply). The development infers how substantial the cost basis foundation is below $30,000.
Despite the fact that the price of Bitcoin has increased by over 100% since its lows, there hasn't been a discernible increase in spending on older BTC. Coins older than three months, which are typically associated with bear cycle lows, nevertheless make up less than 20% of the wealth held in Bitcoin.
As a result, despite the harsh drawdown of 2022 and market recovery in 2023, holders of coins older than three months (HODLers) control more than 80% of the wealth.
Although HODLers are frequently connected to currency dormancy, the Bitcoin network is still quite active. On a monthly average basis, organic transaction counts are currently over 270k/day, which is approaching cycle highs. This is correlated to both financial transfers and the emergence of Inscriptions, which this week exceeded the 1-million milestone. According to Glassnode, on-chain indicators suggested that bear market conditions may finally be behind us.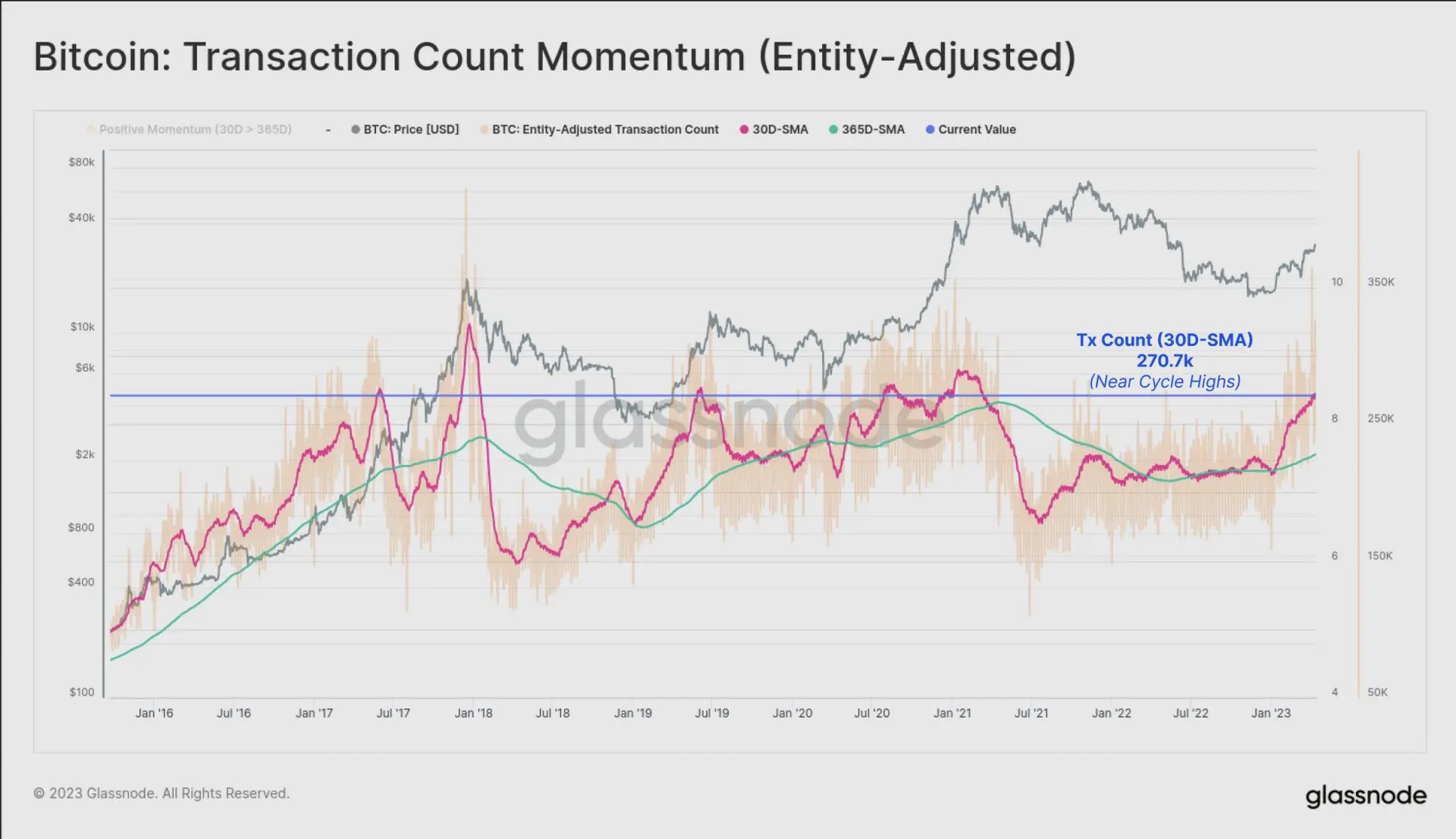 What should be expected going forward?
The above points highlight that the overall market is becoming more positive in 2023. However, it remains key for market players to exercise caution. The chances of an immediate breakout bull market might seem great on paper, but it will come with tricky periods. Traders will get rekt if they are not careful with their positions.