Toward the end of last week, Bitcoin's price surpassed $31.1k. After noting a slow weekend, its price continued to hover around the psychological $30,000 mark. At press time, nonetheless, bears were seen in control, as Bitcoin was trading in red on the days after noting a 1.4% depreciation.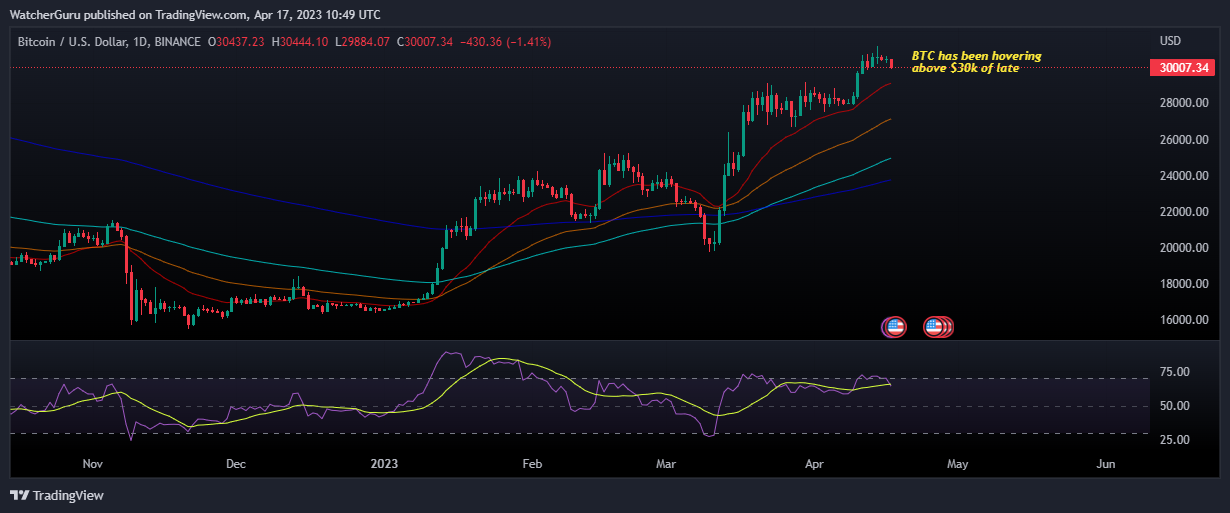 That being said, the market continued to be characterized by greed. During the early hours of Monday, April 17, Bitcoin's fear and greed index depicted a reading of 69, bringing to light the same. On one hand, greed calls for a market correction. On the other, several analysts believe that Bitcoin's latest $30k feat is just the beginning of what is expected to blossom into a full-fledged bull run over the mid-term.
Also Read: China's Yuan Could Rally 5.5% Against U.S. Dollar in 2023: Asset Manager
Bitcoin profitable days
Irrespective of the near-term perspective, it is interesting to note that out of the 4,620 days of Bitcoin's existence, its holders have been in a profitable position for around 4,122 days. According to data from Blockchain.com, investors have relished 89.22% of profitable days so far relative to the current price.
As depicted below, only 501 or 10.84% of the total days have been unprofitable for long-term holders. There has been only one long trail of the unprofitable period, illustrated in red on the chart below.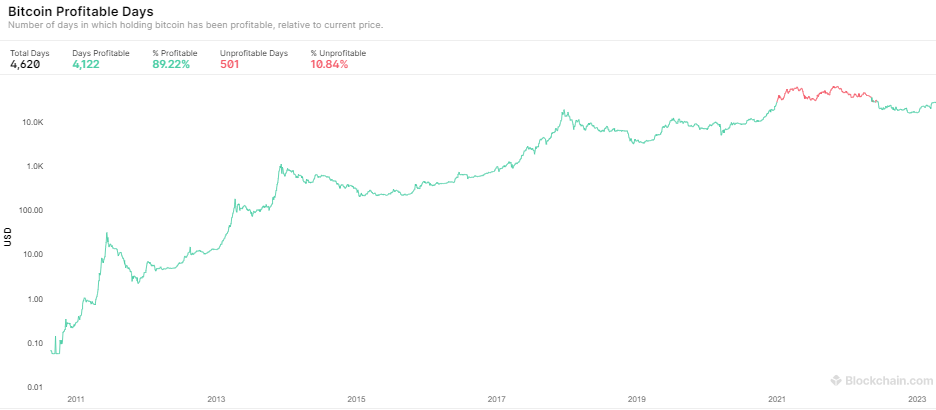 Also Read: Dogecoin, VeChain, Cardano: Why is the Crypto Market Rising Today?
Parallelly, it is interesting to note that the percentage of Bitcoin addresses in profit has also been on the incline. Data from Glassnode revealed that the same just claimed a 1-year high of 75.57%. Alongside, the accumulation trend also seems to be going on in full spree. The number of addresses possessing more than 0.1 coins clinched a new all-time high of 4,308,379 today, bringing to light the untethered sentiment of investors.
Also Read: Ethereum or Polygon: Which is Preferred for Web3, Blockchain Gaming?