The past few days have been quite eventful in the crypto space. On one hand, positive events like Ethereum's Shanghai upgrade have taken place, while on the other, not-so-welcoming developments like the Yearn Finance-Aave hack have transpired. The price of most assets remained humdrum throughout the week, but a directional bias was seen forming on Friday, April 14. Large and mid-cap coins like Dogecoin, VeChain, and Cardano were a part of the top-gainers list and were seen contributing to the Altcoin rally. So, in this article, we'll analyze their price movements.
Dogecoin [DOGE]
Dogecoin was a part of the top 10 gainers at press time. An inspection of the 4-hour chart revealed that the DOGE rise happened in installments. As shown below, brief horizontal consolidations followed both times DOGE registered modestly long green candles.
Its market was characterized by bubbling buy-side momentum at press time. Post noting a 7% uptick on the daily, Dogecoin was trading at $0.09004.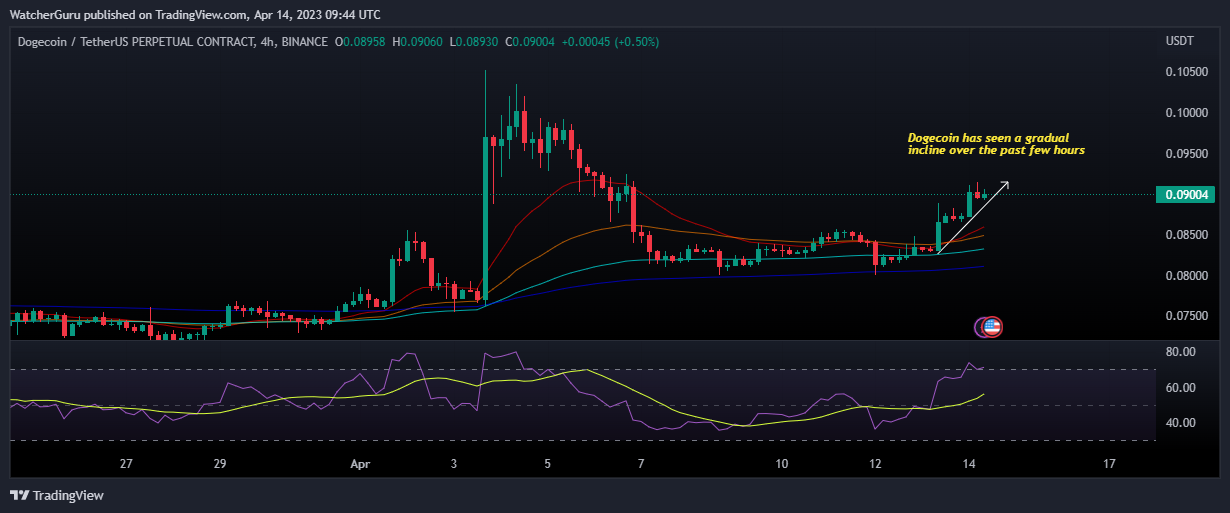 Also Read – Exclusive: Doge Documentary to be "The Wildest" Film Ever Seen
VeChain [VET]
Unlike Dogecoin, VeChain has noted a steep incline. As shown below, it has registered a streak of seven green candles on its four-hour chart. It bounced up using its 20 and 50 EMAs as support [red and orange].
By doing so, it has been able to swiftly incline to $0.026, a level last seen in early March this year. VeChain was a part of the top 20 gainers and noted a 5.78% incline over the past day.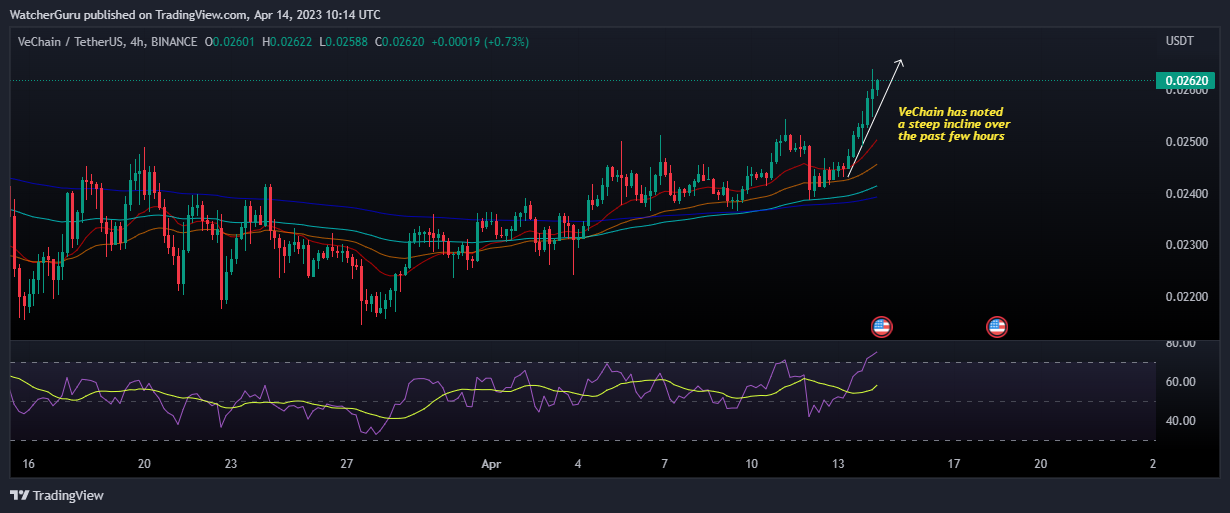 Also Read – Binance Burns 2.02 Million BNB: Completes 23rd Quarterly Burn
Cardano [ADA]
Cardano also managed to register a set of back-to-back green candles on its 4-hour chart. However, it was interrupted by one red candle and has been trading horizontally since then. Nevertheless, it continues to rely on the upper trendline support. At press time, ADA was a part of the top 20 gainers. After noting a 6% incline over the past 24 hours, the Cardano ecosystem's native token was trading at $0.4376.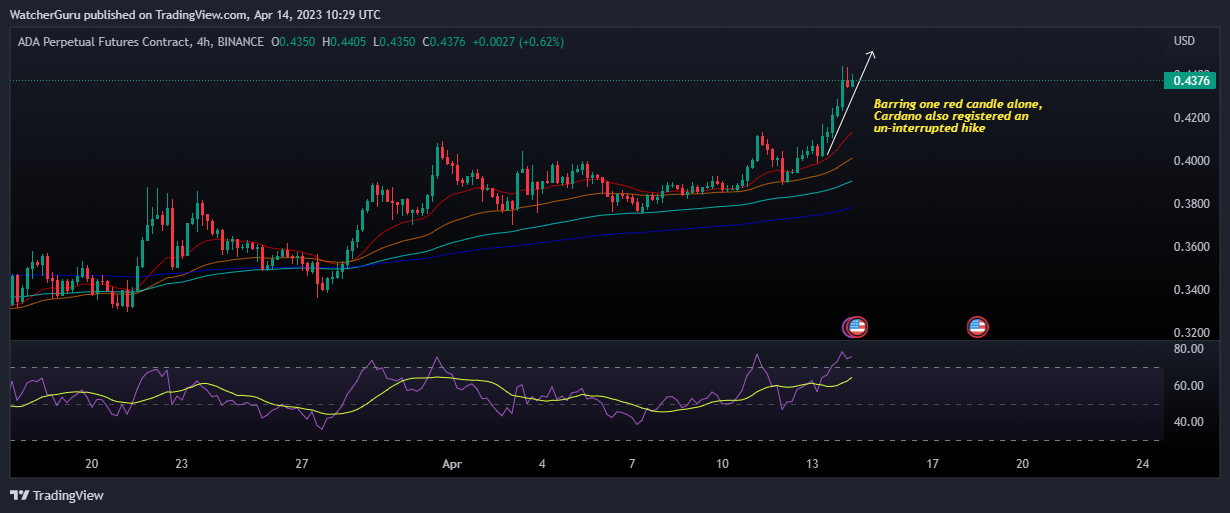 Also Read: Why Is Shiba Inu Struggling In a 'Bull Market'?