Over the last couple of days, a host of local highs have been achieved, records have been clinched, and history has been scripted in the crypto space. Earlier this week, Bitcoin went on to surpass the $30k benchmark and attain a new 10-month high. A few hours back, Ethereum's Shanghai upgrade went live. Nevertheless, none of the events could instigate a renewed rally for cryptos in the market. The price of most assets, including meme coins, continued to consolidate.
On the weekly, Shiba Inu has declined by nearly 0.8%, and on the daily it has managed to incline by around 1%, bringing to light the lackluster momentum in the market.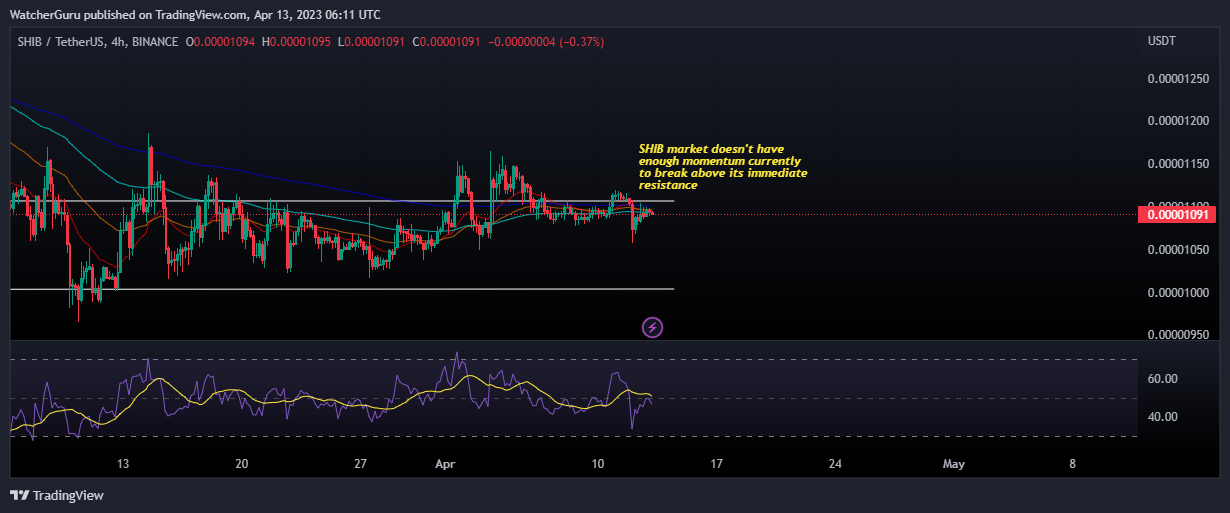 Other contributing factors
The holding period of Shiba Inu investors has been on the decline of late. Over the past week, the average time of coins held before being transacted has dropped by around 59%, while on the monthly window, it has shrunk by 36%.
This means that instead of holders, the market is getting concentrated with a floating crowd. As shown below, the change in pattern could perhaps be an indication that SHIB's latest 1% uptick might not have enough fuel to turn into a full-fledged rally as of yet.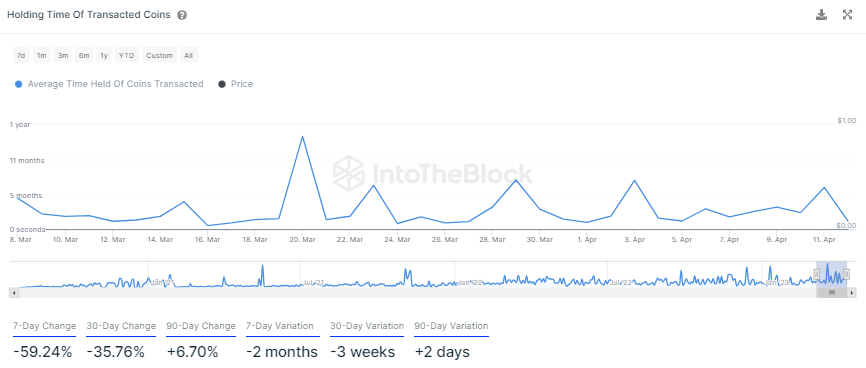 Also Read: After 'Doge' Mention, Is Burger King Now 'Making' its Own Crypto?
In fact, it is worth noting that the Shiba Inu ecosystem has seen a trader influx of late. Over the past month, they've inclined by nearly 300%, justifying the drop in the holding period narrative.
Also Read: $1 Million-$10 Million Dogecoin Txns Rise ~300% in 30 Days
Parallelly, the average transaction size has also significantly declined when compared to the peak created during early April. From that time's number of $45.8k, the average transaction size currently only stands at $7k, indicating that participants are likely hesitant at this stage to get involved with Shiba Inu.
Thus, until and unless the aforementioned conditions improve, an organic SHIB rally might not fruition.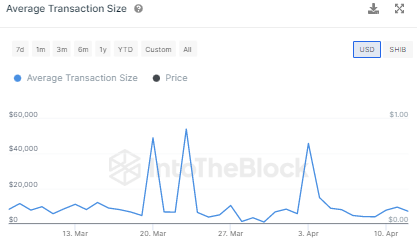 Also Read: With Shiba Inu at $0.00001, Traders & Investors Exit Market