On Friday, April 14, Binance revealed that it had executed its 23rd quarterly BNB burn. Via this initiative, the exchange wiped out 2.02 million BNB tokens from its supply. Chalking out the exact burn numbers, Binance's blog post revealed,
"As per the BNB Auto-Burn procedure, the 23rd quarterly BNB token burn of 2,020,132.25 BNB has been completed."
The value of all the burned tokens stood around $676,744,304 at press time.
Also Read: Binance Coins' 22nd Quarterly Burn removes 2 Million BNB Tokens
The latest burn encompasses the usual Auto-Burn along with tokens burned via the exchange's Pioneer Burn Program. Highlighting the breakdown, Binance clarified,
"The latest quarterly burn includes 656.0230123 BNB that was effectively burned via the Pioneer Burn Program."
April's burn transaction took place at a block height of 308695809. A meager fee of 0.002 BNB was levied to successfully complete the same.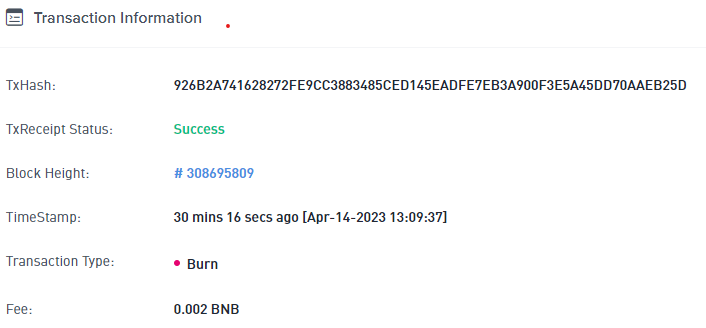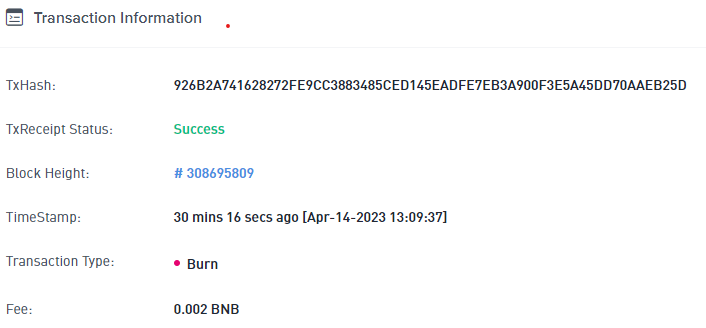 Also Read: Binance Chain burns $548M worth of BNB in 21st Quarterly Burn
When BNB was launched, a commitment was made to remove half of its total supply, i.e. 100 million BNB via a burning process. Doing so would eventually keep the only remaining 100 million BNB in circulation. This commitment is automatically honored each quarter.
During the 22nd quarterly burn that took place in January, roughly 2 million BNB tokens worth $600 million were removed from circulation. Prior to that, Binance removed 2.06 million tokens worth $548 million during its 21st quarterly burn that was carried out in October last year.
Also Read: Binance to Support Staked Ethereum Withdrawals from April 19
BNB price
Owing to the broader recovery and sentiment refinement, BNB was trading in the green, just like most altcoins. At press time, Binance's native crypto was seen exchanging hands at $333.1, up by around 2.6% on the daily.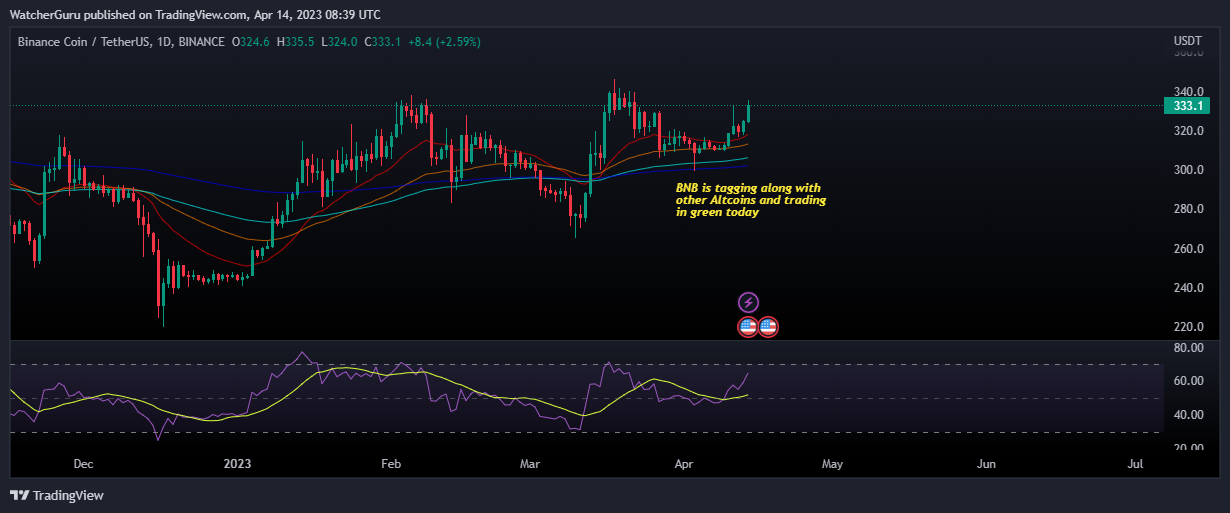 Also Read: Users are Leaving Ethereum and Joining Binance Smart Chain: Why?