Prominent crypto exchange, Binance manages to stay relevant in the market with its timely updates and global partnerships. Another reason, why the exchange makes it to the headlines is due to its quarterly burns. After carrying out its 21st quarterly burn, the exchange further reduced the circulating supply of BNB tokens.
According to the crypto exchange, a whopping 2.06 million BNB worth $548 million was burnt during the quarter.
Binance rolled out its native cryptocurrency the Binance Coin [BNB] back in 2017. It emerged as a prominent token used in both BNB Beacon Chain as well as BNB Smart Chain. The asset's whitepaper noted the importance of burning BNB and imposed a "strict limit of 200 million BNB." This is reportedly never supposed to be increased.
Further explaining the burn mechanism, the whitepaper read,
"Every quarter, we will use 20% of our profits to buy back BNB and destroy them until we buy 50% of all the BNB (100MM) back. All buy-back transactions will be announced on the blockchain. We eventually will destroy 100MM BNB, leaving 100 BNB remaining."
While this was the original plan, back in December 2021, the network incorporated a brand new means. Through the revised method, the burn would take place through automatic on-chain calculations. This means the BNB auto-burn system changes the amount of BNB to be burnt automatically depending on the price of BNB and the number of blocks created on BSC throughout the quarter.
Latest BNB burn
While the last burn carried out by the network wasn't as high compared to the last 20, it was definitely much more significant than the previous few.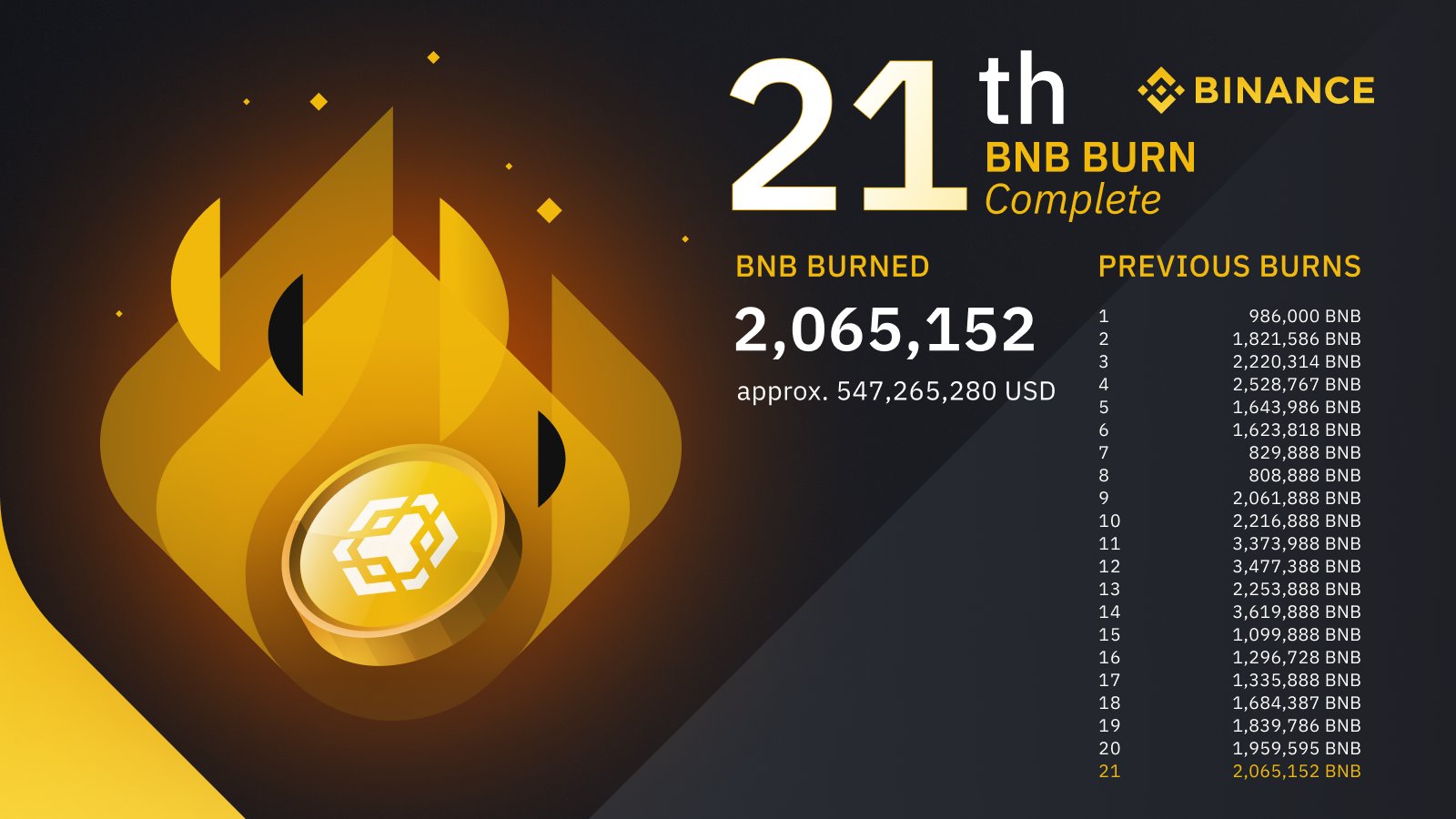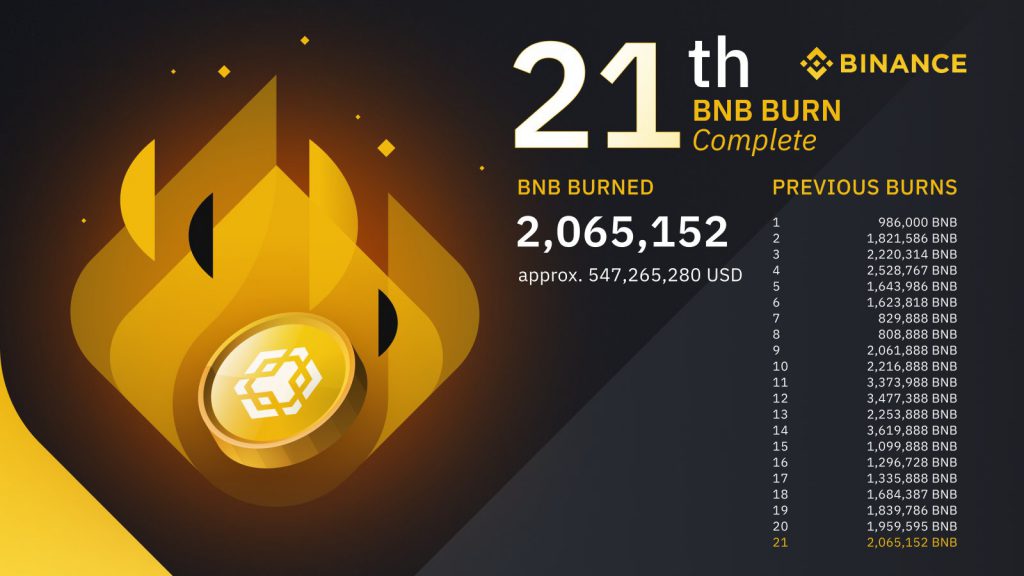 Back in July, during its 20th quarterly burn, the network eliminated about $400 million worth of BNB.
At press time, mirroring the ongoing sentiment in the market, BNB turned red. The altcoin was trading for $265.09 while enduring a daily drop of 2.63 percent. It should be noted that the asset witnessed a weekly plummet of nearly 10 percent.