The BRICS alliance has sent invitations to 69 countries to be a part of the upcoming summit in Johannesburg, South Africa. If the invitation is accepted, the next BRICS summit will witness one of the largest gatherings of world leaders for one event. The summit will be held in August and the bloc will discuss expansion, among other pressing issues.
Also Read: BRICS: Warren Buffet Predicts the Future of the U.S. Dollar
The bloc of five nations will also discuss bilateral trade agreements and focus on using local currencies than the U.S. dollar for cross-border transactions. BRICS will initiate dialogues to convince developing countries to end reliance on the U.S. dollar for global trade.
A handful of countries from Africa, Asia, and South America and moving towards local currencies for trade than the dollar. Read here to know the total number of countries that want to ditch the U.S. dollar for cross-border remittances.
Also Read: BRICS Prohibits Western Countries From Attending Summit in August
BRICS Invites 69 Countries To Attend The Summit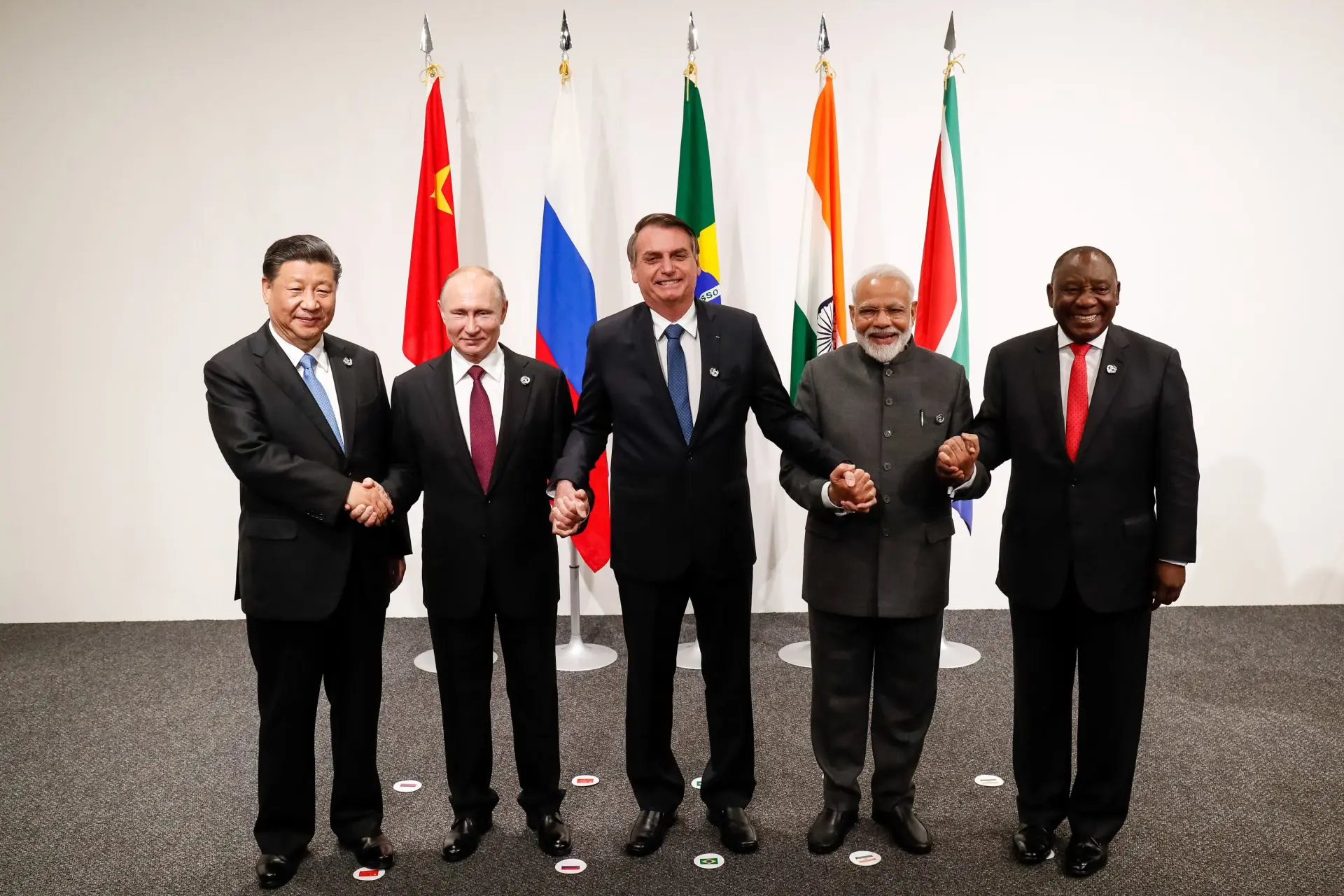 BRICS Ambassador Anil Sooklal revealed that South African President Cyril Ramaphosa sent invitations to 69 counties a month before the summit. The majority of the invites have been sent to African heads of state, he said. The Global South bodies have also received Ramaphosa's invitations to attend the BRICS summit.
Also Read: Russia & India Make Huge Announcement on BRICS Currency
"President Ramaphosa took a decision to invite the entire (African) continent to the BRICS Plus (summit), as well as all of the political heads of the major Global South bodies. So, in total about 69 leaders have been invited," Sooklal confirmed.
If all 69 countries accept the invitation, the BRICS summit will see leaders from 74 countries present at the table. The other five countries are the bloc of five nations. BRICS is an acronym for Brazil, Russia, India, China, and South Africa. However, only Russian President Vladimir Putin will attend the summit virtually in fear of being arrested for war crimes.