The cryptocurrency industry has been booming. Despite the market's downfall in 2022, interest in the industry has not subsided. Recent research noted how an astounding 88% of U.S. adults have heard about crypto. However, 75% of these individuals had zero to no confidence in the safety as well as reliability of assets like Bitcoin [BTC] and Ethereum [ETH].
The rising concerns regarding the safety of crypto assets can be attributed to the collapse of a plethora of firms over the last few months. Starting from Do Kwon's Terra all the way to Sam Bankman Fried's FTX, the collapse of these firms shook the industry.
The increased volatility of Bitcoin and the overall market could have also caused this drop in trust. As seen in the below chart, the volatility of the crypto asset has been quite high throughout the year. Currently, the king coin's volatility is at 0.62.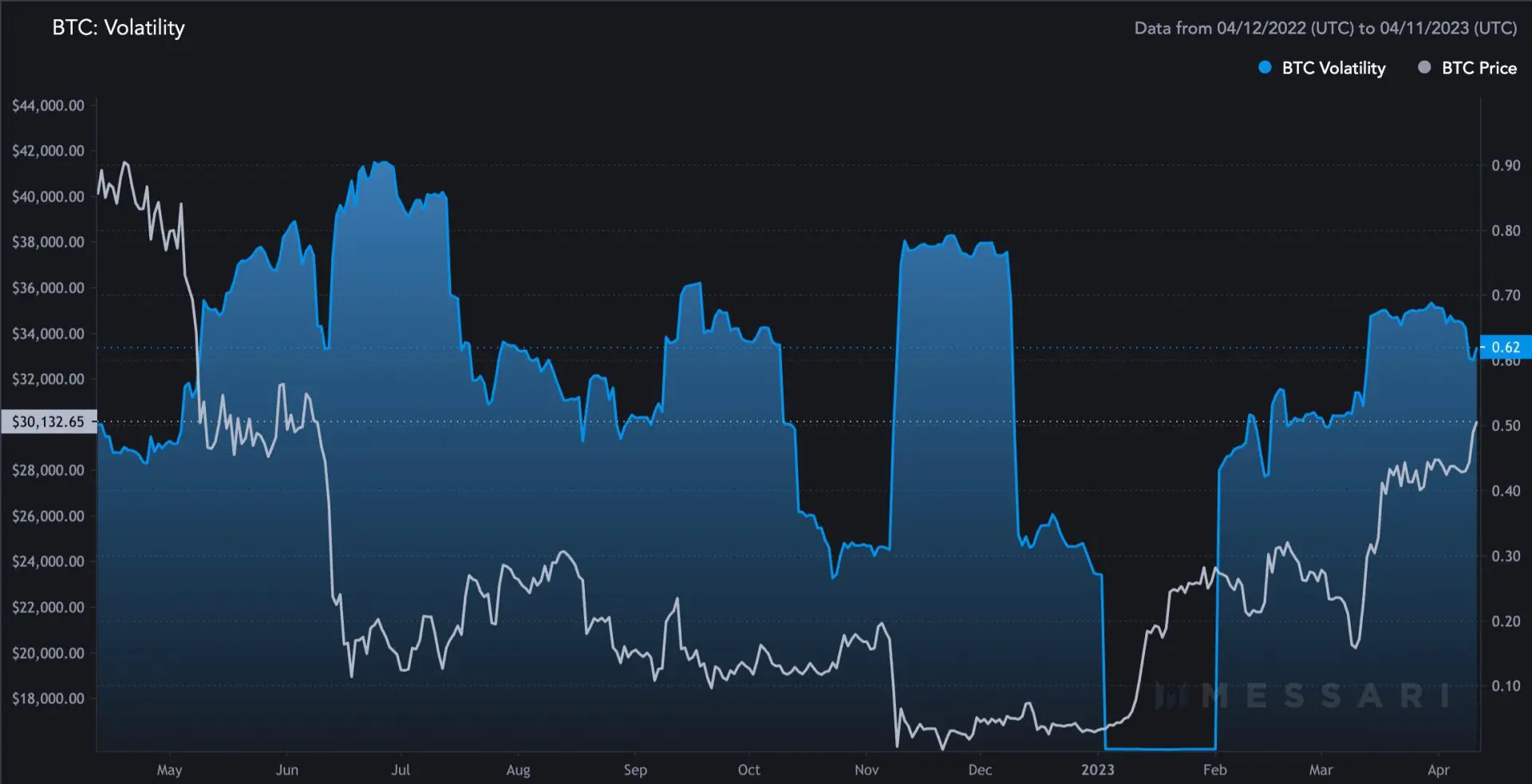 Only 2-4% of them were extremely or very confident in the crypto market. Additionally, according to a poll released in February 2023 by JPMorgan Chase & Co., only 14% of institutional traders intended to trade digital currencies in the next five years, compared to 72% who said they would not do so in 2023. This data is not positive for the industry as these participants will remain reluctant to invest.
Are men still more into crypto than women?
In addition to this, women were a little more hesitant to buy, sell, or trade assets like Bitcoin and Ethereum. This was in contrast to 71% of men, and 80% of women who have heard of cryptocurrencies say they are not confident in it. Men aged between 18 to 50 were far more inclined towards investing in the industry as opposed to men over 50.
Furthermore, most of these bullish investors were from the Asian community. Only 14% of white adults were interested in crypto which was much lower than the 21% of Black or Hispanic adults. While crypto has certainly gone mainstream, it still remains important for members of the industry to instill trust back into the ecosystem after a turbulent 2022.