Solana rallied pretty well over the past week. Owing to its 21% appreciation in the said timeframe, it was a part of the top 10 gainers' list at press time on Thursday.
Towards the end of last year, FUD associated with Solana was at its peak. There were several claims doing the rounds that most of the development activity on Solana was faked via artificial identities.
However, Ethereum founder Vitalik Buterin felt that there was a silver lining. Assuming that the "awful and opportunistic money people" exited the ecosystem, Buterin opined that the chain had a "bright future." He also revealed that he was told that there's "an earnest smart developer community" in Solana.
Right after the reassurance was given, Solana's meme token Bonk [BONK] was launched. Both the factors, in conjunction, aided SOL to swiftly climb up on the charts. In fact, a recent analysis by Messari confirmed the same. From oscillating in the $8.5 to $11 range, SOL was priced around $16 at press time.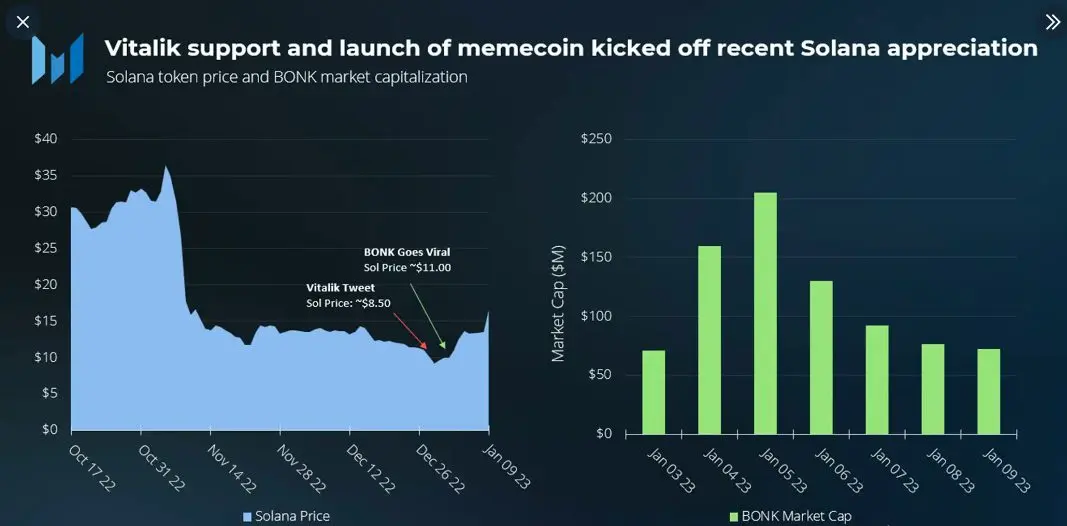 Also Read: Ethereum Founder Rekindles Revival Hope for Solana
The project has now slowly started strengthening its fundamental foot, yet again. Like shown below, the daily active wallets interacting on major Solana protocols have increased by over three times post the FTX fallout. Messari additionally affirmed,
"This trend was mirrored in transaction volumes and active accounts, as both were steady through the collapse."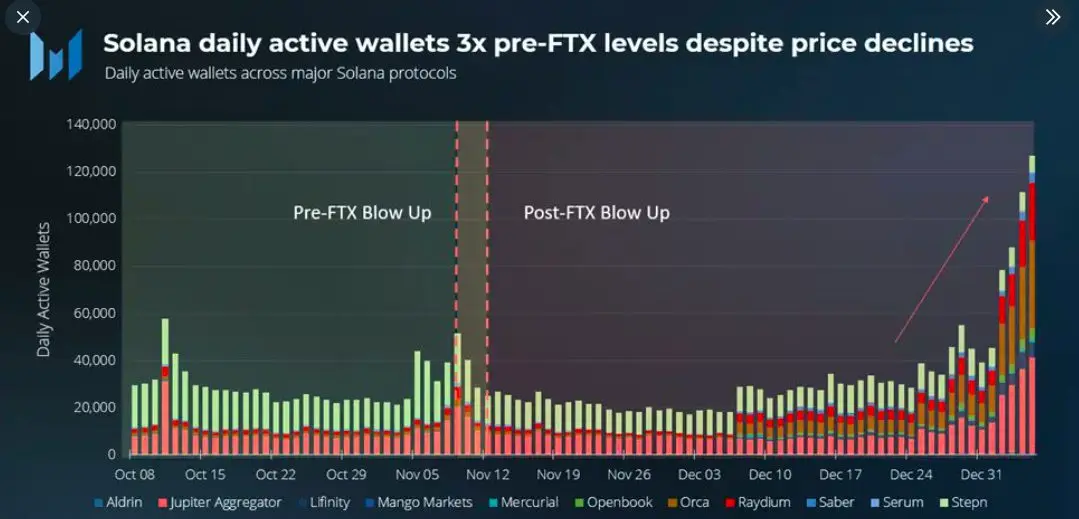 Furthermore, the market intelligence platform's Twitter thread also pointed out that Solana's recent updates "seem to be working." Alongside, the frequency of outages registered by it has also dropped. Notably, Solana's last network outage happened nearly three months ago.
What Next?
On the price front, SOL has already rallied by more than 66% since the beginning of this year. With the RSI hovering around 70, the market was overbought on Thursday.
Thus, there are high odds of a retracement being registered by SOL in the days to come. So, if the current $16 support is lost, doors for the Altcoin to drop down to $14.52 and $13.66 would open. However, if the fundamentals get stronger, Solana's price has upside room to rally all the way up to $19.12 before being tested by its 100 EMA and cooling down.