Throughout 2022, Solana [SOL] was in a slump. Several predicted that the asset might drop down to a low of $3. On the contrary, SOL was seen surging by 16.16 percent over the last 24 hours. Hence, the price of SOL rose to a high of $13.94. But what caused this abrupt increase?
Solana welcomed one more dog-themed coin into the crypto ecosystem. Several in the community were linking SOL's latest spike to the launch of Bonk [BONK], Solana's very own meme crypto. The network airdropped about 50 percent of its 56 trillion token supply.
Even though the asset was launched back in December, it rose to popularity this week. The BONK transaction count surged to a high of 1,826,074 over the last couple of days. In terms of price, the asset has been on an upward trajectory.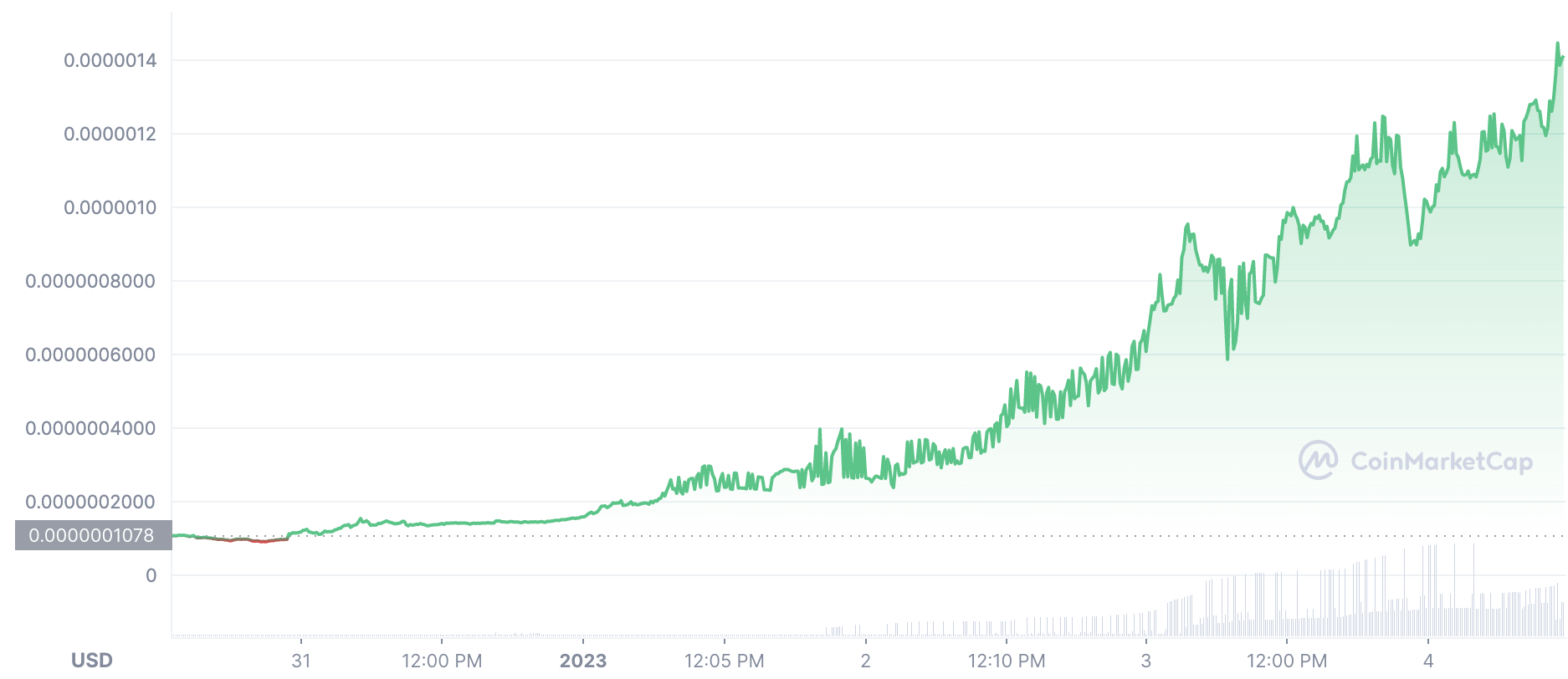 BONK's initial value was $0.00000009197 following which it witnessed a 1437.56% surge. The asset currently trades for $0.000001477 with a 52.65 percent daily surge.
Bonk coins have already been included by a number of Solana projects as payments for listed NFTs, and a few others have even added burn methods for NFT-based events.
But are these positive developments enough to call Bonk the next Shiba Inu?
Too soon to be called the next Shiba Inu?
The Shiba Inu ecosystem is home to millions of individuals. With a total of 3.6 million Twitter followers and 1.27 million total addresses in the network, the asset has managed to establish a strong presence in the community. In addition, the SHIB ecosystem has rolled out a plethora of upgrades like Shiba Eternity. Partnerships and collaborations were the themes of 2022 for the meme crypto asset.
Bonk has just entered the market. In its rather brief whitepaper, the network writes,

"Bonk is the first Solana dog coin for the people, by the people with 50% of the total supply airdropped to the Solana community. The Bonk contributors were tired of toxic "Alameda" tokenomics and wanted to make a fun meme coin where everyone gets a fair shot."
Additionally, the prospect of the asset growing to the level of SHIB cannot be negated. However, as mentioned earlier, the lack of legitimacy and reliability could prevent the asset from gaining this title.
Here's what Crypto Twitter thinks about Solana's new meme token
While some were hoping to make the most out of this rally, a few others noted how there was no comparison between Shib and BONK.