BRICS is not the only group of countries that are looking to end reliance on the U.S. dollar in 2023. A new bloc of ASEAN countries has come forward and agreed to ditch the dollar for global trade. The ASEAN alliance is looking to promote their native currencies for cross-border transactions by sidelining the USD. The leaders of 10 Southeast nations recently signed a declaration to stop using the U.S. dollar for international trade and aim to promote their local currencies instead
Also Read: Ahead of Joining BRICS, Iraq Issues Ban on U.S. Dollar Transactions
ASEAN is a bloc of 10 countries that compromise Brunei, Cambodia, Indonesia, Laos, Malaysia, Myanmar, Philippines, Singapore, Thailand, and Vietnam. Therefore, after BRICS, it is the ASEAN bloc of countries that is looking to follow suit.
The 10 nations have jointly accepted to reduce U.S. dollar payments and increase global settlement in native currencies. Moreover, international trade will be settled within the existing bloc of 10 countries and not with other nations out of the ASEAN alliance.
The move will bolster the power of ASEAN nations' local currencies and lead the U.S. dollar into a gradual decline. This is one of the few steps taken by developing Eastern nations to take on the dollar. Also, if the momentum continues, many other developing could join together to end the U.S. dollar dominance.
Also Read: 30 Countries Now Ready To Accept BRICS Currency
5 BRICS & 10 ASEAN Countries Take on the U.S. Dollar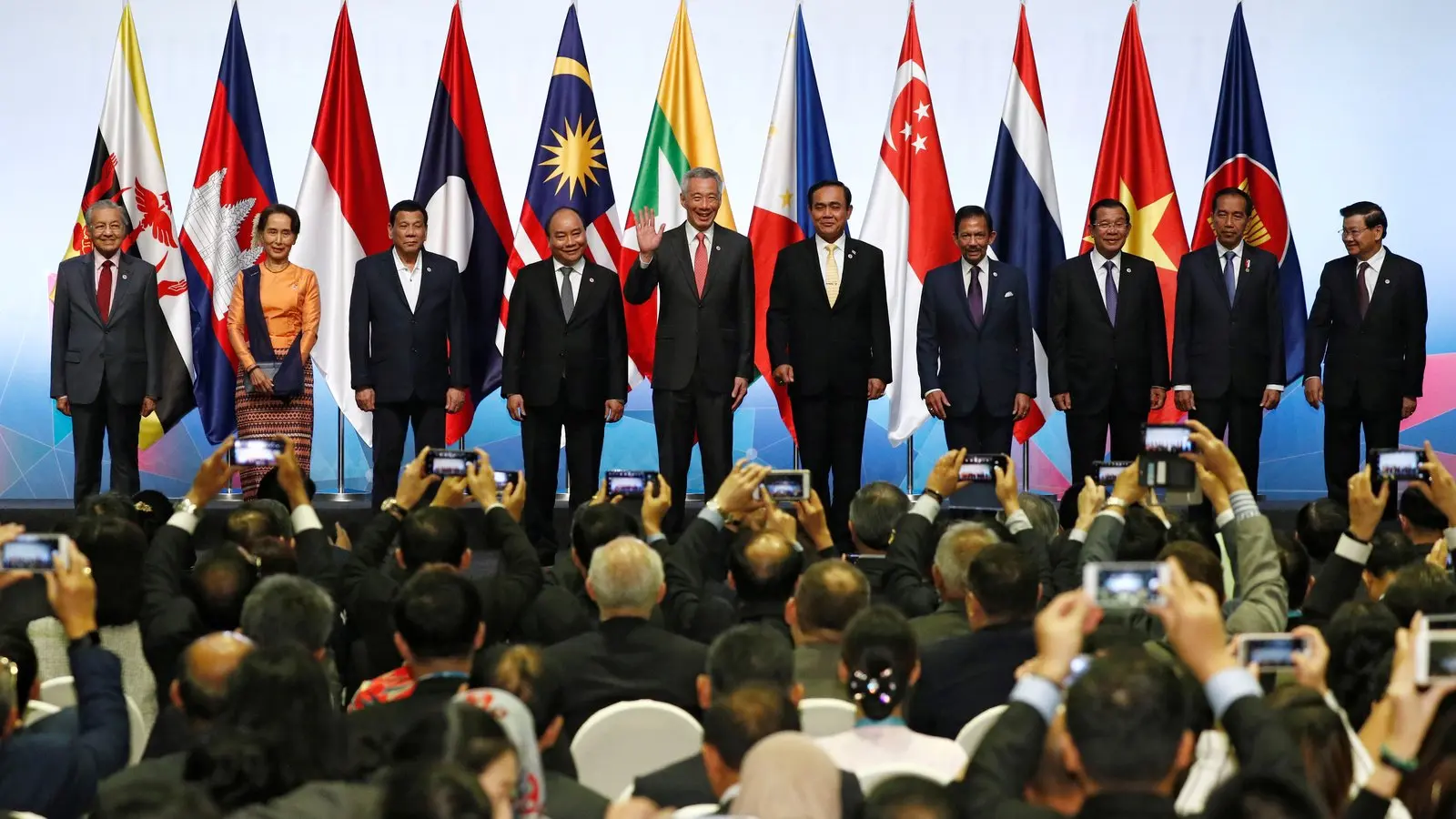 The official declaration of the ASEAN countries states that the bloc will advance local currencies and not the U.S. dollar. The declaration is signed and accepted by the respective nations' leaders and remains in full force. Additionally, ASEAN nations said that their goal is to strengthen bilateral and multilateral payment activities among each other.
Also Read: BRICS: South African Minister Doubts if the New Currency Could Work
"We adopted the ASEAN Leaders Declaration on advancing regional payment connectivity and promoting local currency transaction to foster bilateral and multilateral payment connectivity arrangements to strengthen economic integration by enabling fast, seamless, and more affordable cross-border payments across the region," the declaration read.