Investors are beginning to feel the heat of the cryptocurrency markets, as top coins are down more than 60% from their all-time highs. The hype of 2020 and 2021 has fizzled out and the markets don't seem to be having 'fun' this year. The majority of coins are trading on the back foot and shed all profits they generated last year. While interest among Americans towards cryptos peaked in 20-21, the same is on a decline in 2022.
CoinJournal published a survey highlighting that interest in cryptocurrencies among Americans has dropped nearly 30% this year. To no surprise, the overall global interest in cryptos has fallen 16%.
Also Read: Opinion: How the Economy, Stocks & the Crypto Markets Could Recover
Top 10 Countries That Are Experiencing A Decline in Cryptocurrency:
Netherlands – 37.65%
Ireland – 30.65%
New Zealand – 28.01%
USA – 26.79%
UK – 26.74%
Slovenia – 26.74%
Norway – 25.64%
Finland – 21.56%
Belgium – 21.3%
Canada – 20.81%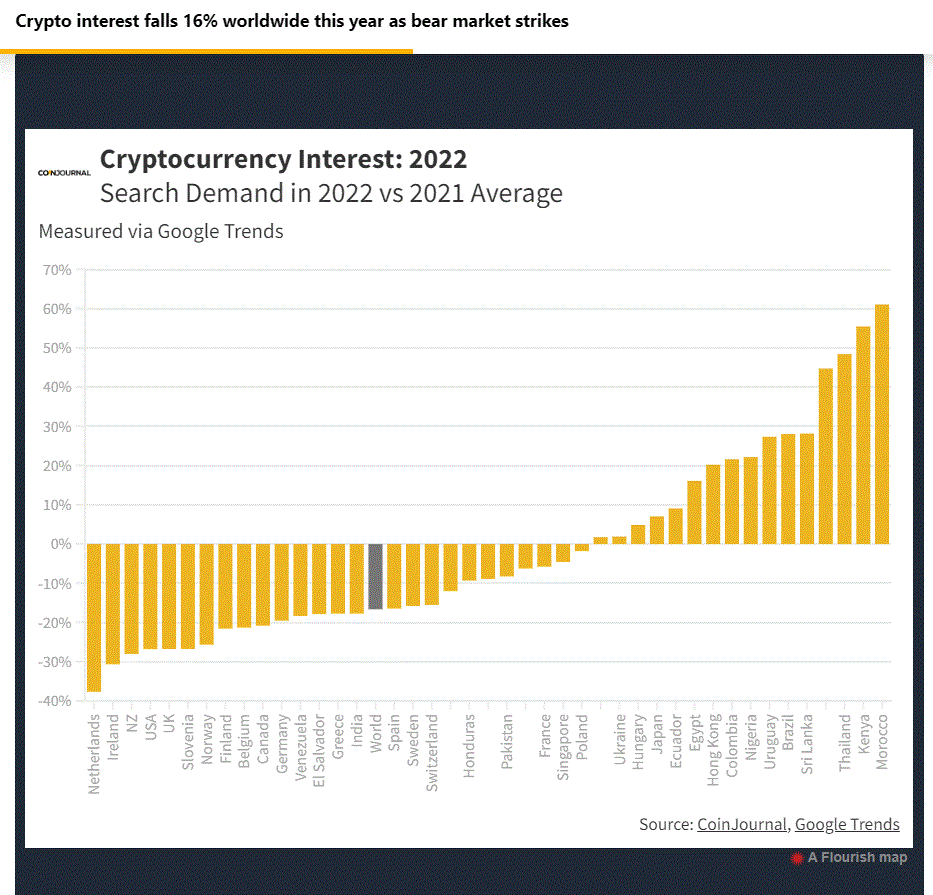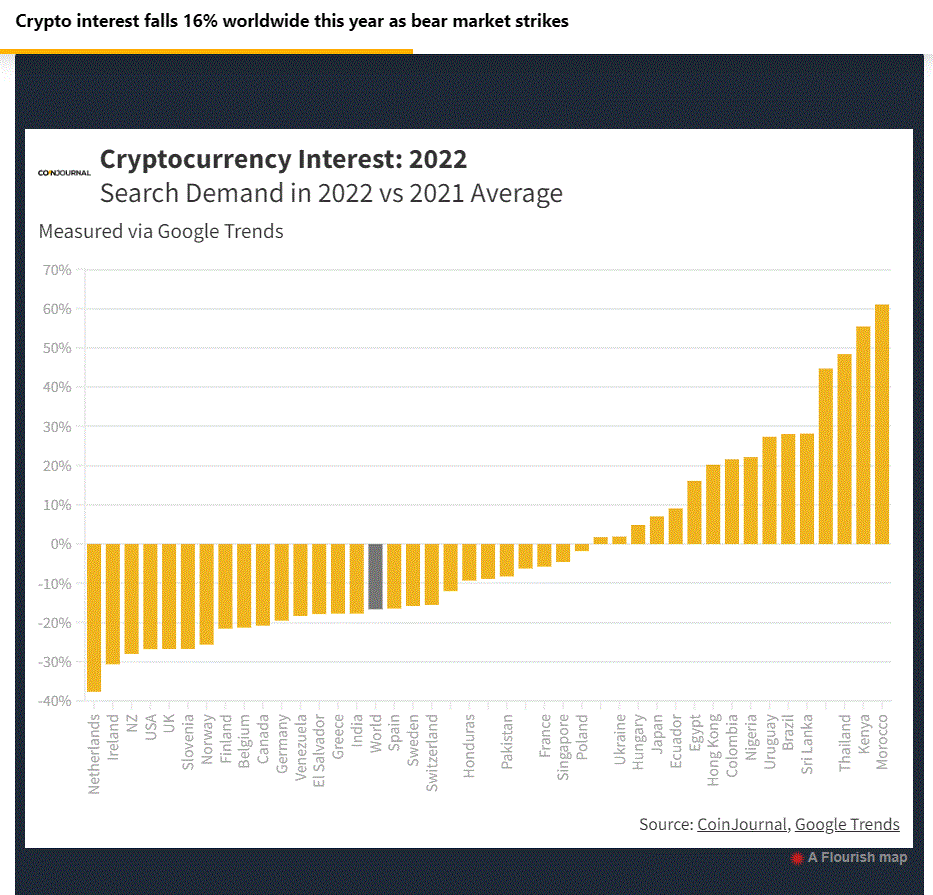 The dip in interest is attributed to the bear market cycles and might fall further as the markets are yet to recover. CoinJournal's data analyst Dan Ashmore revealed in the survey that people turn the other way when things are not going in the right direction.
"It makes sense that interest drops amid the downturn, especially when considering the hysteria of last year. Human nature dictates that we all want to get involved when things are going well," he said.
Also Read: Man Loses $3.6 Billion After Terra Luna Collapsed to $0 In May
Ashmore added that interest in cryptocurrencies peaked in 20-21 due to viral tweets highlighting stories of rags to riches. "Viral screenshots of investment returns, mainstream media headlines of positive cryptocurrency news," made new investors flock to cryptos, he said.
However, now that the 'easy money dream' has fallen, the interest in it is gradually declining. "With the tap of easy money now turned off, any marginal customer has fallen away, uninterested in prices going the other way."