Offchain Labs native token Arbitrum (ARB) has been trending this year with investors jumping on the 'hype' bandwagon. The social media chatter among crypto influencers claimed that ARB could hit $100 next, turning early investors into millionaires. While going from $1.50 to $100 in a short period isn't new in the cryptocurrency markets, not every token realizes such growth.
However, the majority of ARB holders believe that the token could reach $100 during the next bull run and deliver them their desired financial returns.
Also Read: Donald Trump Blames President Biden for Bank Failures, Economic Catastrophe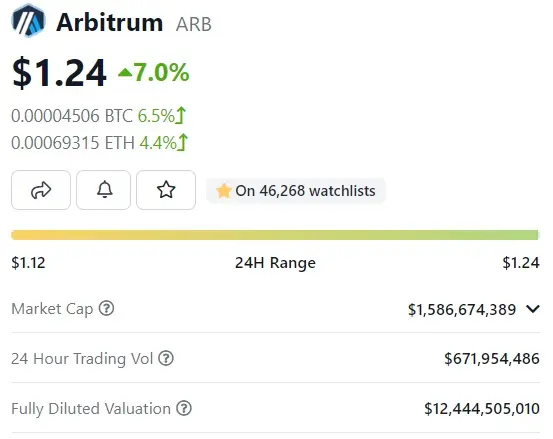 Arbitrum: Can ARB Reach $100?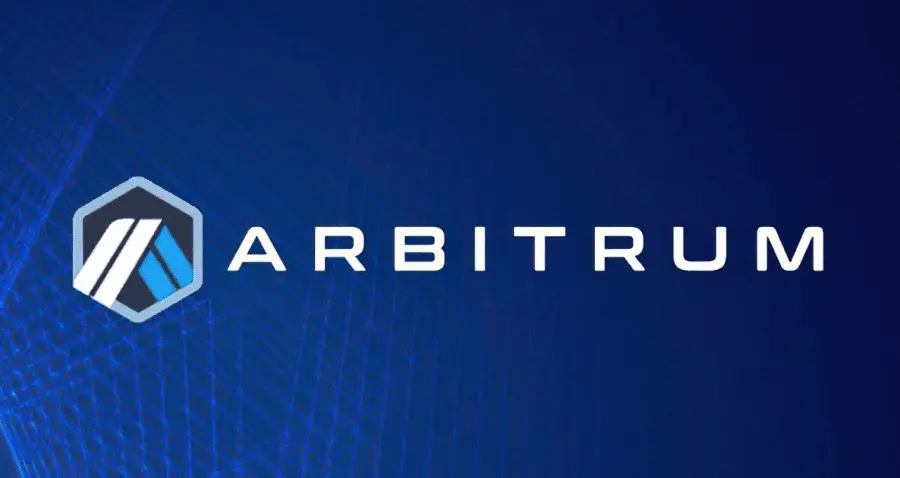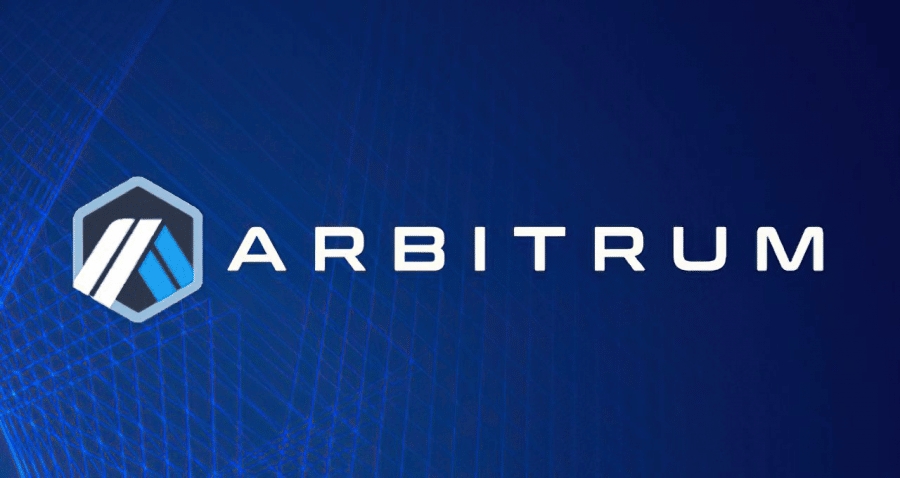 Arbitrum is currently trading at $1.23 and needs to rise 8,100% in the next bull run to reach the $100 milestone. The prospect of that occurring remains slim as its market cap needs to climb above $1 trillion to reach $100. Bitcoin's market cap currently stands at $532 billion which is the halfway mark below the $1 trillion mark.
Cryptocurrency analyst InvestAnswers predicted in a new video to his 443,000 YouTube subscribers that Arbitrum might not reach $100 anytime soon.
Also Read: What Will Dogecoin's Price Be 5 Years From Now?
The analyst explained that the ARB token is heavily concentrated in the hands of whales keeping retail investors at bay. He pointed out that Arbitrum has nearly 87.2% of its token circulation left to be unlocked.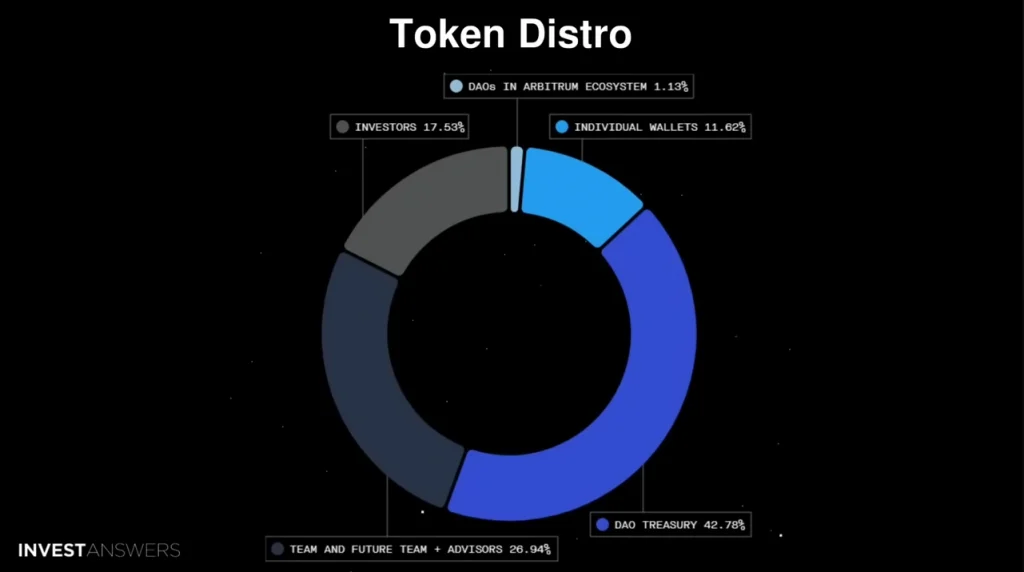 "If that were to happen, Arbitrum would have a fully diluted market cap of $1.3 trillion. It's never going to be worth that, okay? Just put things in perspective. Be careful what you read and do your numbers on the back of a napkin, don't just say, 'Oh, I can buy something for a dollar and sell it for $100.' No, it's not going to happen," he said.
Also Read: Shiba Inu: Binance Holds 86 Trillion SHIB Worth $908 Million In Publicly Disclosed Wallets
At press time, Arbitrum was trading at $1.24 and is up 7% in the 24-hour day trade. ARB is down 85.75% from its all-time high of $8.67, which it reached on March 23, 2023.