The Shiba Inu [SHIB] network has been at the top of its game over the last couple of months. Despite the increased interest in Bitcoin [BTC], meme coins found their way into the popular table. Unlike other assets, the enthusiasm around SHIB did not die. The Shib Army has repeatedly emphasized their loyalty to the network, and community burns have been a prominent display of the same.
Several members of the Shib Army were seen burning the meme coin. Shib Super Store recently joined the list and eliminated a significant portion of SHIB tokens. Formulated by Travis Johnson, a game developer, the platform has been sharing data about Shib burns, and Johnson's firm has been employing Amazon profits to burn Shiba Inu.
Elaborating on its recent developments, the SHIB Super Store tweeted,
As seen in the chart Brick Buster acquired the top spot. It should be noted that this is a mobile game.
It seems like this notion wasn't carried forward. Earlier today, Shibburn revealed that the burn rate had plummeted by 82.31 percent. Just last week, over 200 million Shib tokens were burned daily.
Are these burns reflecting on Shib's price?
Shiba Inu moves sideways
Over the last couple of days, meme coins have emerged as the stars of the crypto market. Shiba Inu pocketed significant gains over the last couple of days. This trend, however, was disrupted as the asset began moving sideways instead.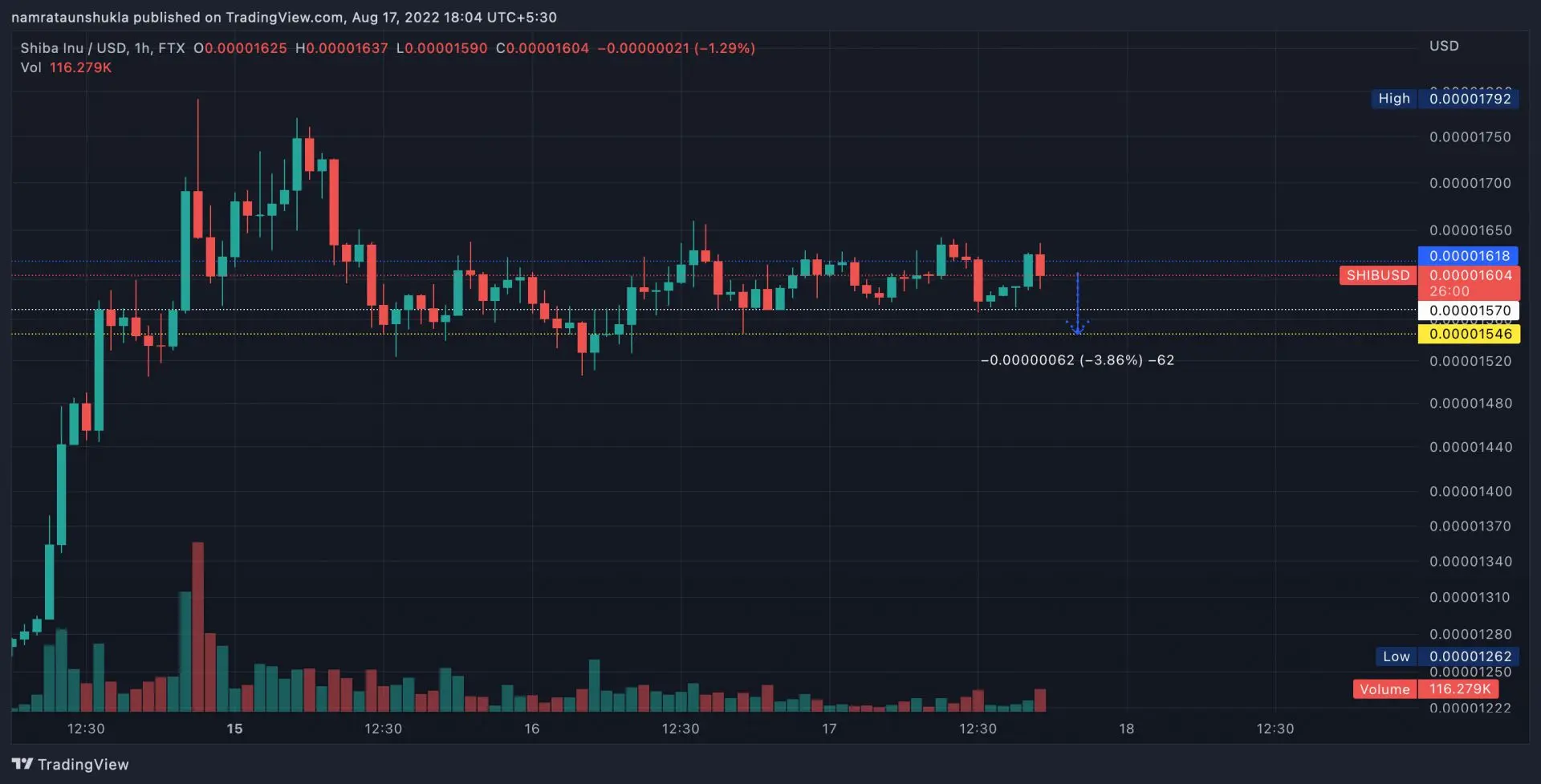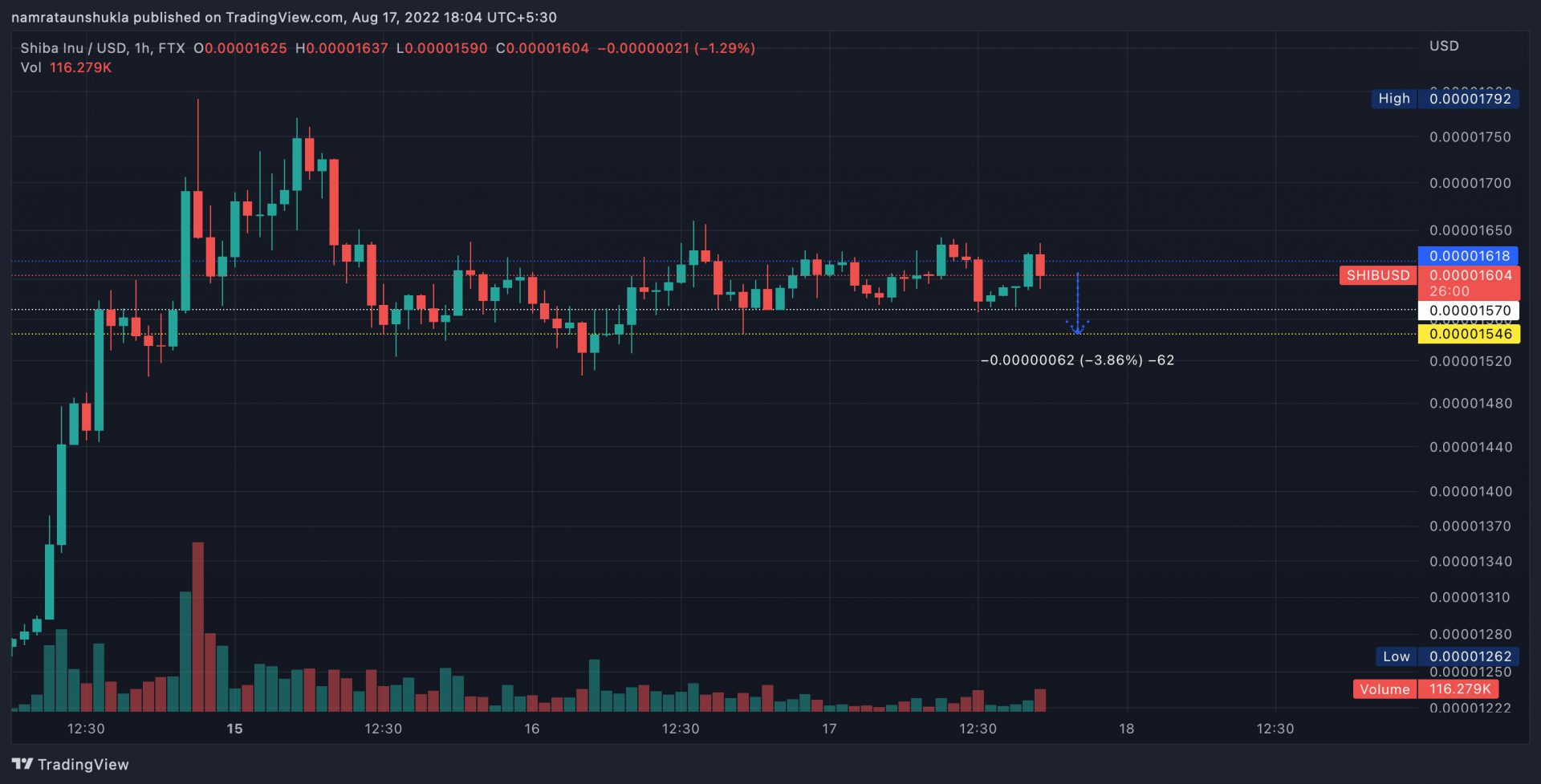 The above chart shows that Shib was eyeing immediate support at $0.00001570. However, if it fails to garner support, it might endure a 4 percent drop at $0.00001546. It should be noted that while Shib tries to form prominent support, the volume has been relatively low.
During press time, SHIB traded at $0.00001611 with a 1.36 percent daily surge. Additionally, the asset had increased nearly 30 percent over the last few days.