Argentina's National Commission of Value (CNV), the country's securities regulator, has approved a Bitcoin-based futures index. The index will debut on the Matba Rofex exchange and it will begin trading in May 2023. Furthermore, the exchange claimed that it will be the first Bitcoin futures index in Latin America.
The price of Bitcoin (BTC) as reported by several domestic businesses that provide BTC/ARS trading pairs, will serve as the basis for the futures contract. Parties will need to settle transactions in Argentine pesos by bank transfer. Moreover, all trades will be settled in the local fiat currency.
Can Bitcoin and Crypto help Argentina's failing economy?
Many Argentineans are moving to Bitcoin (BTC) to offset the consequences of the country's high inflation rate. The volume of peer-to-peer Bitcoin trading in the nation is also increasing amid the rising cost of living. Additionally, one of the presidential candidates in Argentina for this year's elections is the pro-Bitcoin Javier Gerardo Milei.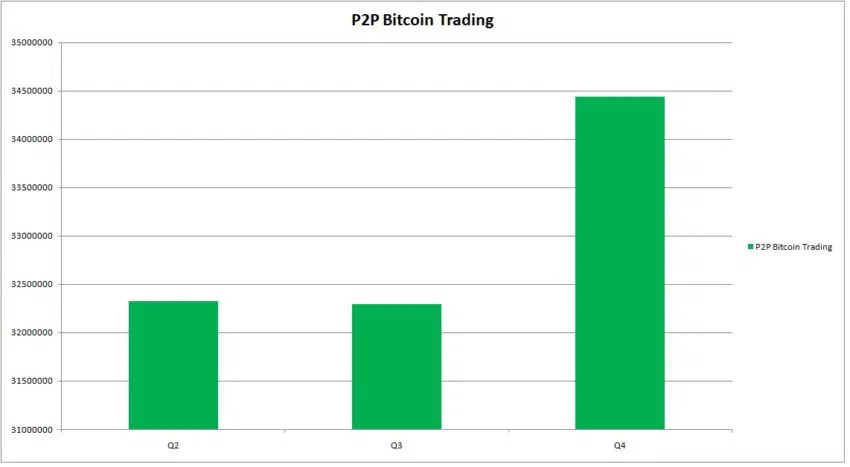 Inflation in the South American nation made headlines when it reached 102% in February. The most notable recent increase was in the food and beverage industries, where prices increased by 9.8% in February from January.
The legislation put up by the Ministry of Economy is pushing more people to disclose their cryptocurrency holdings by offering tax incentives. The South American nation has adopted a pro-crypto position over time. Moreover, crypto usage is roughly double that of its surrounding nations.
Moreover, the IMF (International Monetary Fund) stated in its World Economic Outlook Report that Argentina's economy will grow by 0.2%. Moreover, the IMF said that the nation will have a 88% inflation rate in 2023.
Argentina's CNV okayed the Bitcoin (BTC) futures index as a part of the country's strategic innovation agenda. The innovation agenda made its debut in Q1 2022. Nonetheless, the aim of the agenda is to provide a space for public-private alliances to develop products for the capital market.
The regulated BTC futures index will give investors a secure means of increasing their exposure to BTC. Nonetheless, the CNV has also requested that the Matba Rofex exchange add alerts that inform investors of the dangers of using these financial instruments.