Javier Milei, the right-wing populist won the election today in a bitter electoral battle against his opponent Sergio Massa. Riding on the anti-establishment wave, Milei has different plans for Argentina and the President does not resemble the traditional politician. For the uninitiated, Milei plans to replace the country's local currency, the Peso, with the US dollar. The Peso is dwindling in the foreign exchange market and has lost most of its value due to currency depreciation.
Also Read: BRICS Currency To Become More Attractive Than the U.S. Dollar
Additionally, the new Argentine president also plans to shut down the Central Bank and aims to accumulate Bitcoin as reserves. The populist leader is pro-America and replacing the Peso with the US dollar will help the greenback to find new ways to fund its deficit. The move could also help Argentina's economy to recover and sustain itself with US dollar transactions.
Also Read: BRICS: Russian Currency Outperforms the US Dollar Despite Sanctions
Argentina Could Replace Peso With the US Dollar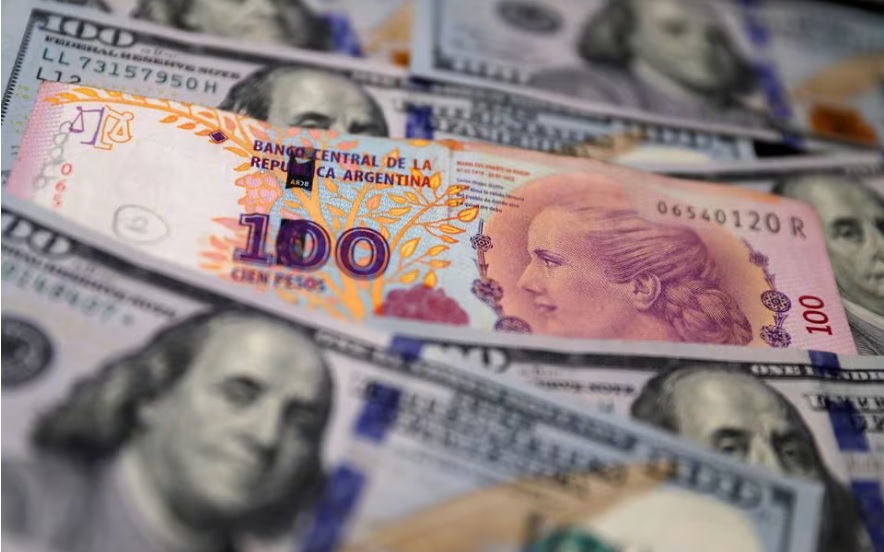 Argentina is embroiled in an economic crisis and the people voted Milei to power ushering a change in the political landscape. During his election campaign, Milei was firm that he would replace the Peso with the US dollar if elected president.
Milei used strong words condemning how the Peso performed and brought poverty into the country. He also blamed politicians for putting their personal benefits ahead of the nation in terms of currency manipulation.
Also Read: Gold To Become Expensive & Reach $3,000: Best Time To Invest?
"No one wants that repugnant paper that is the peso, because it's the currency issued by Argentine politicians," said Milei. "And that paper can't be worth even excrement because that garbage is not even good as fertilizer. With the increase in purchasing power through dollarization, people could save more," he said.
If Milei sticks by his promise, it will be the first time that the Peso will be replaced by the US dollar in Argentina. The move will help multinational corporations to trade easily with the world as the US dollar shortage will no longer be a problem.