The high-voltage elections in Argentina have come to an end and right-wing populist Javier Milei is elected president. Milei was riding on the anti-establishment wave and promised a string of changes to bring Argentina's economy on track. The populist candidate had promised to decline BRICS membership if elected president and support the US dollar for global transactions. Melei used strong words against BRICS members calling China and Russia "assassin governments".
Also Read: Germany to Launch Digital Euro to Counter BRICS Currency?
Argentina's new president had also lashed at BRICS for inducting Iran into the alliance. Milei cited Iran's role in bombing a Jewish center in 1994 in Buenos Aires, calling the memories "an open wound". He also hit out at Brazil for playing the role of an agent to allow BRICS to enter South America. "I defend liberty. China, Putin, and Lula don't," he said on the BRICS grouping.
Argentina Might Reject BRICS Membership, Replace Peso With the US Dollar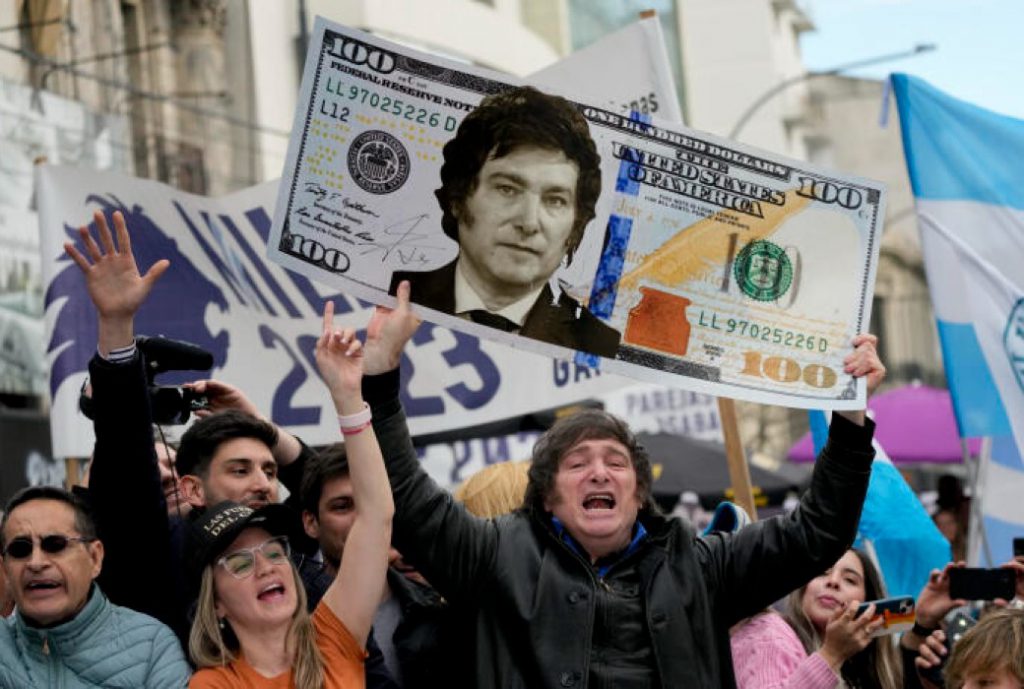 The new president could decline BRICS membership next month in December and not be a part of the bloc. Milei also plans to replace the local currency, the Peso with the US dollar. He also said during the election campaign that he would close down the Central Bank and buy Bitcoin as reserves.
Also Read: BRICS Currency To Become More Attractive Than the U.S. Dollar
The decision comes at a time when Argentina is battling a US dollar scarcity in the country. The president plans to remove the Peso and replace it with the US dollar in Argentina.
If Milei declines BRICS membership, it would be the first country to reject the bloc's invitation. The right-wing populist has different plans for Argentina and has a negative view of BRICS and a positive view of the US dollar.
Also Read: Gold To Become Expensive & Reach $3,000: Best Time To Invest?
The new leader has bold visions and if put to test, could change the direction of Argentina. However, the results of his policies will be known over the years as it has yet to become official.