Axie Infinity is a play-to-earn NFT game where players straighten up and fight a team of virtual pets called Axies. Active players have put Axie ahead of all other Ethereum games because of its vast adoption, generating about $16 million worth of ETH.
The adventure style is a PVE game mode where players battle against monsters to gain EXP and level up.
Matching up to your Axies is necessary to win more Adventure actions and earn more Smooth Love Potions (SLP). The higher your Axie's levels, the more EXP you make per day in Adventure PVE style.
This guide will teach you how to level up your Axies in Adventure Mode and some EXP farming tips.
Energy and How To Gain it in Axie Infinity Adventure?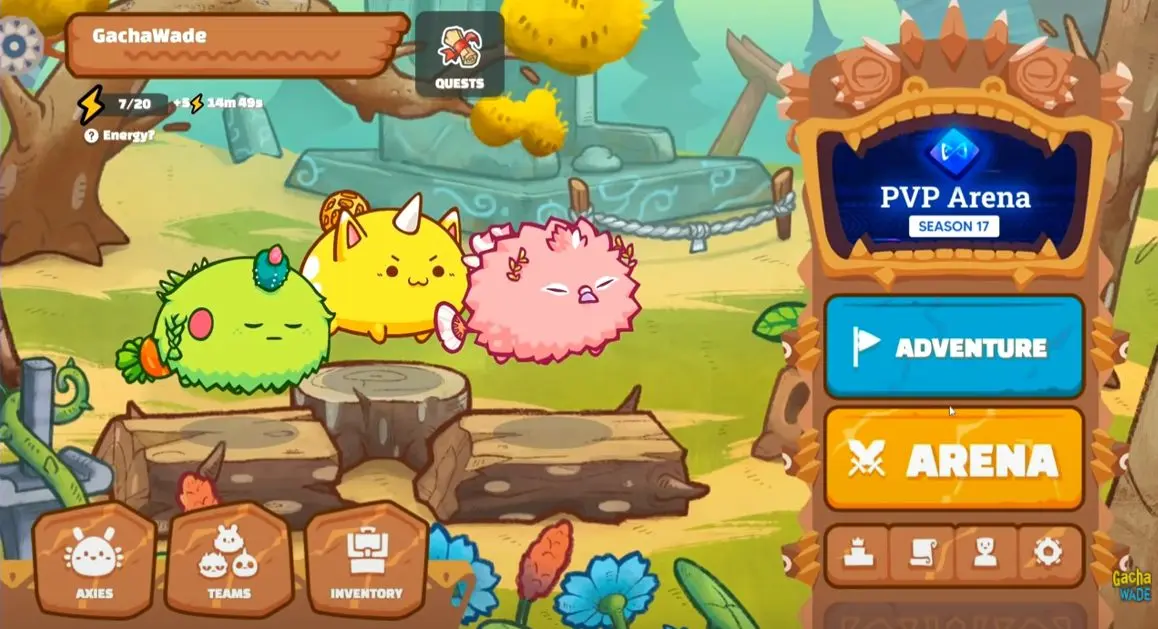 Before all that, we need to understand what Energy is and how it works in Axie Infinity. When playing, both Adventure and Arena combats will use Energy.
The amount of Energy used and currently have is on display on the main menu. Still on the menu is the spare time left before regaining more Energy points.
Energy has two primary purposes:
To earn Axie EXP in Adventure mode (PVE)
To earn SLP bonuses in the Arena mode (PVP)
Therefore, the more Energy you gain, the more EXP you can acquire by going on Adventure (PVE) combat to level up your Axies.
To gain Energy in Axie Infinity, players have to start with a complete pool of 20/20 Energy. After every six hours, the player regains 5 Energy. However, your highest Energy pool and refill rate increases if you own more Axies, as in the example below. If you own;
3-9 Axies, you get 20/20 energy per day with 5 energy refills every 6 hours.
10-19 Axies, you get 40/40 energy per day with 5 energy refills every 3hours.
20 Axies and above, you get 60/60 energy daily with 5 energy refills every 2 hrs.
Farming EXP and Leveling Up Axies in Axie Infinity Adventure Mode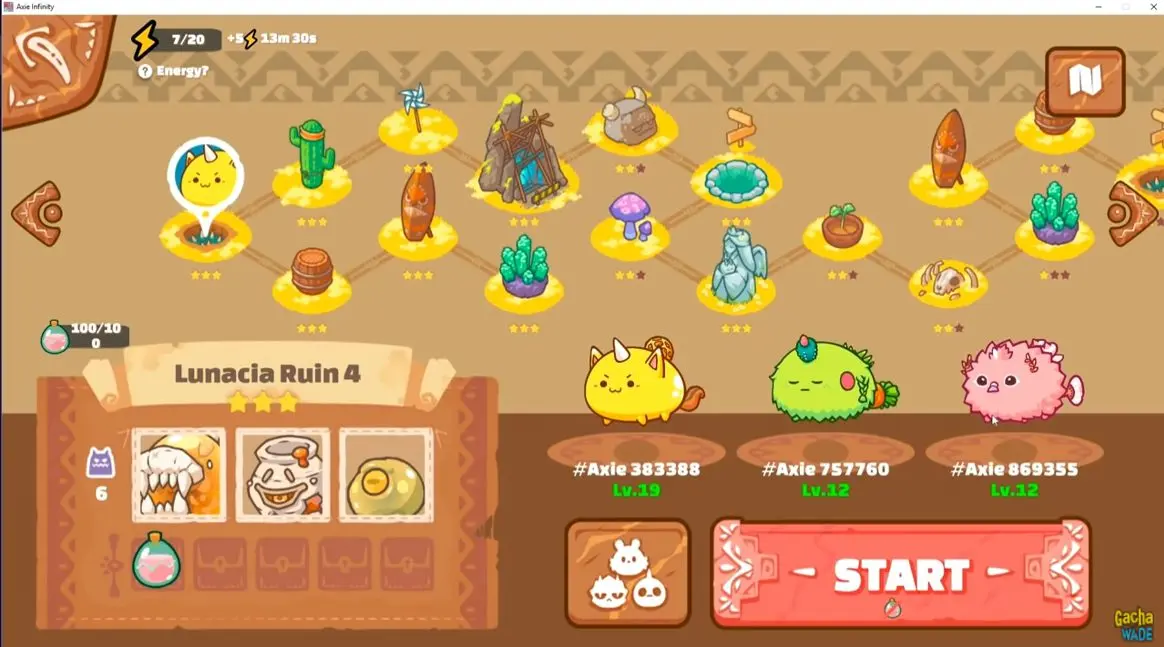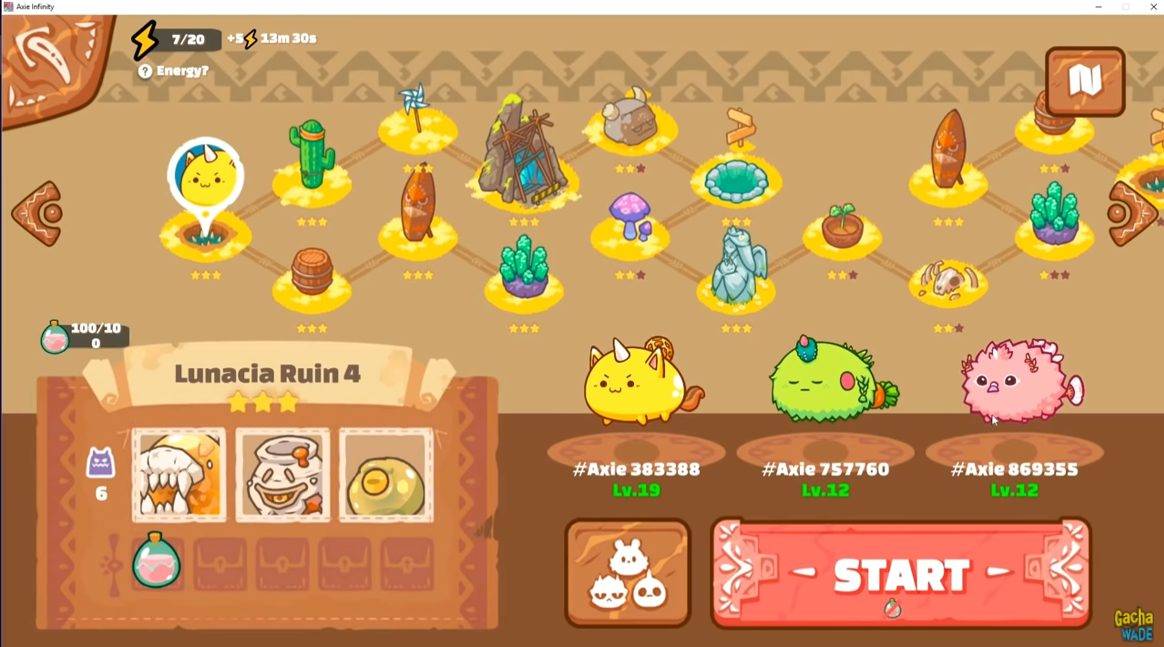 To gain EXP and level up the Axies, you will need to do more adventure mode battles while you have Energy.
Thus if you want to concentrate on leveling up the Axies, you need only to spend your valuable Energy on Adventure (PVE) and NOT on the Arena (PVP). This is because the  Arena PVP battles are only excellent for SLP farming and on condition that your Axies are already leveled up.
Note that if you lose an Adventure battle (PVE), your experience points also get lost. So when farming EXP on PVE, you need to ensure that you can complete the levels or waste your Energy spent. To know how many monsters you are facing, you just need to click on the level.