Axie Infinity (AXS) is a new cryptocurrency game and has been rising in popularity since entering the crypto market. In April 2021, Axie was operating with only 38,000 users per day. It has shown tremendous growth in the last six months, with more than 2 million daily users today.
The fast growth and popularity of this crypto-based game could give it an advantage over future crypto games. Players have invested time and money to buy Axies, the creature players used in the game. Having money invested in this game might prevent players from jumping to new games.
What Is Axie Infinity?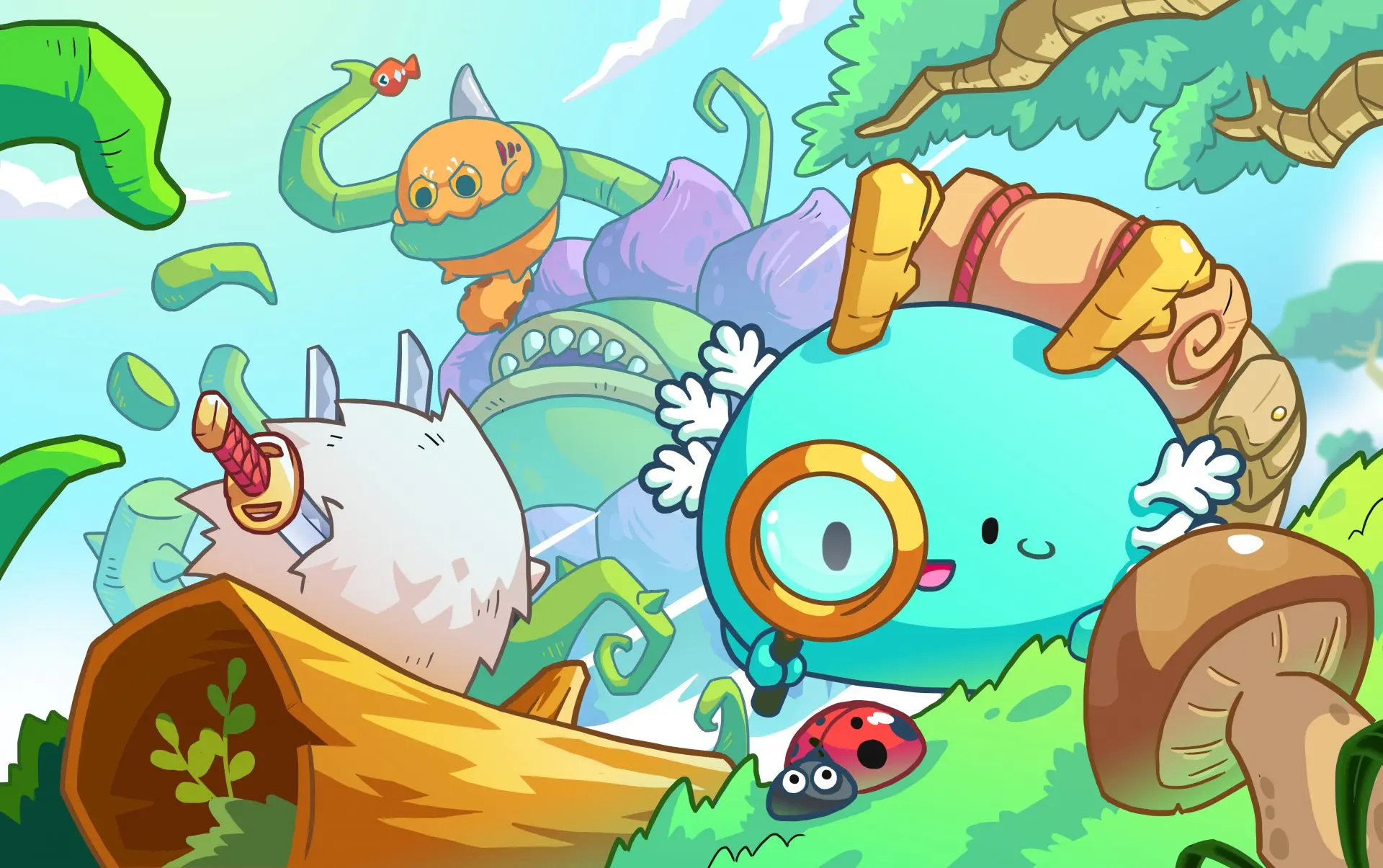 Axie Infinity is an NFT game built on the Ethereum blockchain. It is a Pokemon-inspired game that allows players to earn tokens through participating in skilled gameplay and contributing to the universe. In addition, the players can battle, collect, raise and build a kingdom for their pets, the Axies.
Following reports from CoinDesk, this game is attracting more protocol than Bitcoin and Ethereum currently.
What's more, since it is operating on the Ethereum blockchain, the assets and generated data are accessible to third parties. This feature allows developers to come up with their tools and experiences with Axie Infinity Universe.
Even in its early stages, active players have ranked Axie top of all Ethereum games. Due to the massive adoption, it has generated a revenue of about 13,000 ETH, equivalent to more than $16 million.
Players can earn the shared Axie token in addition to other in-game tokens. Each Axie is a unique and cute digital pet that can be sold or bought. Players must have three Axies to participate in the game.
Should You Invest in Axie Infinity?
So far, this play-earn strategy has found success in the crypto market contrary to what tech companies expected. CoinDesk reported that more than 60 percent of the active users of Axie consist of the Philippines.
Some people refer to this crypto game as a meaningless grind, but they do not understand the power of decentralized gaming compared to the traditional gaming industry.
While there lies a lot of potential in Axie, it is crucial to understand how crypto gaming operates and carry out your due diligence. It is a new and exciting crypto segment, but investing in it to make quick money is not the best approach.
Like Bitcoin and other assets in the market, buying an Axie means buying into the Axie community. Therefore, take time to understand what goes on in that community before diving into the deep end. Active participation in any crypto asset community is the surest way to reap full rewards.
The Future of Axie
Soon, Axie will introduce staking, where players will have the opportunity to tie up their coins for interest. However, the participation of the player determines staking Axie. Therefore to succeed in Axie, you must have interest in playing the game.
Some people are still skeptical about Axie because it is not in the major U.S. cryptocurrency exchanges list. However, following the popularity around it, it might be integrated soon.