Sky Mavis's Axie Infinity game lets players play blockchain-based games. It is built on non-fungible tokens, or NFTs, and users may accumulate and mint NFTs. These NFTs symbolize Axies, which are digital pets.
It is one of the most popular play-to-earn non-fungible token (NFT) games even though the game was created and released in March 2018.
One of the main objectives of the Axie Infinity game is to breed digital pets known as "Axies." These Axies are NFTs, each having their own set of characteristics, and users may even sell their Axies to other gamers. Breeding an Axie, on the other hand, is not a simple process; it takes considerable understanding and the methods are not always straightforward.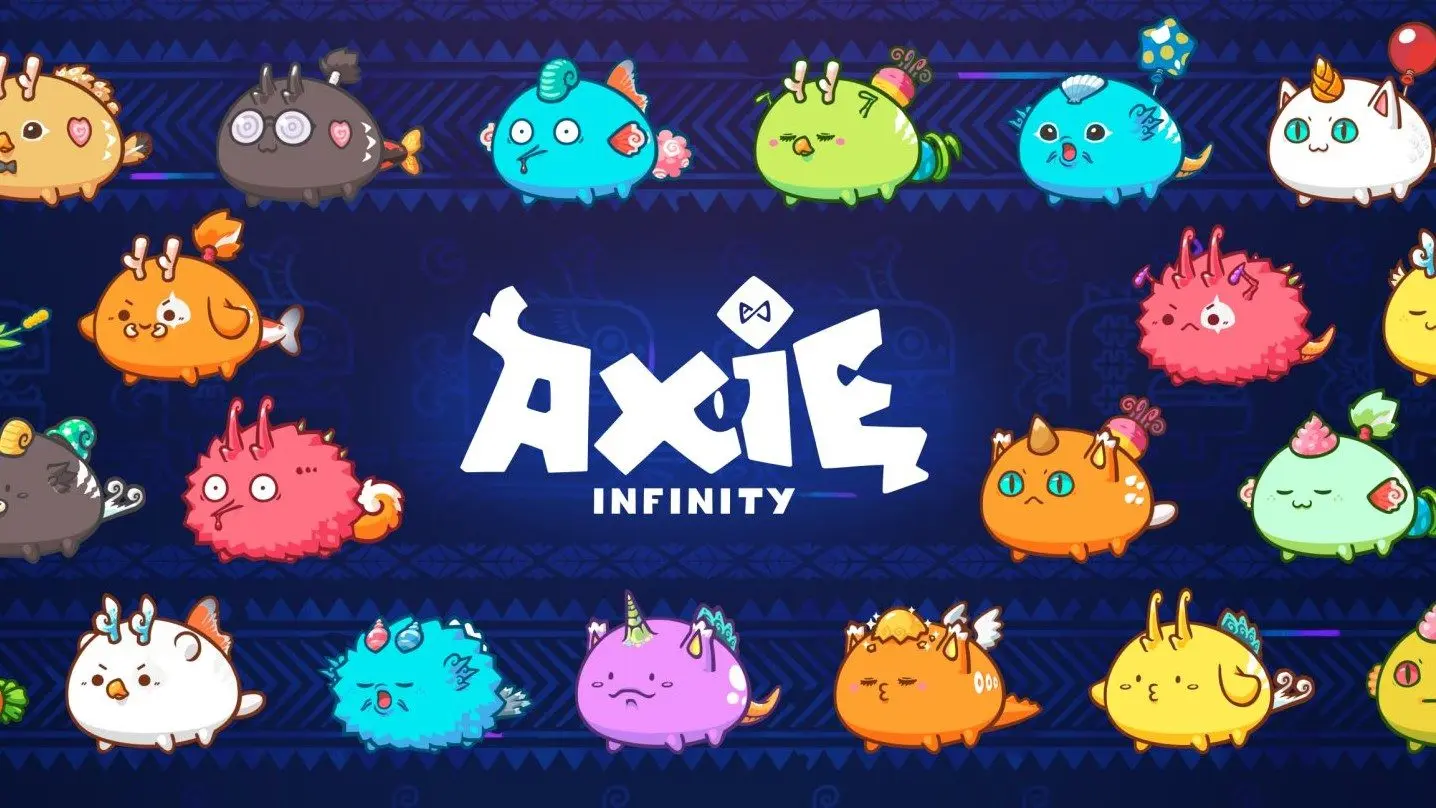 How to play Axie Infinity?
To begin playing the game, users can easily do by creating a Ronin wallet. Once your Ronin wallet is set up, you can go ahead and submit your email and get started with the game: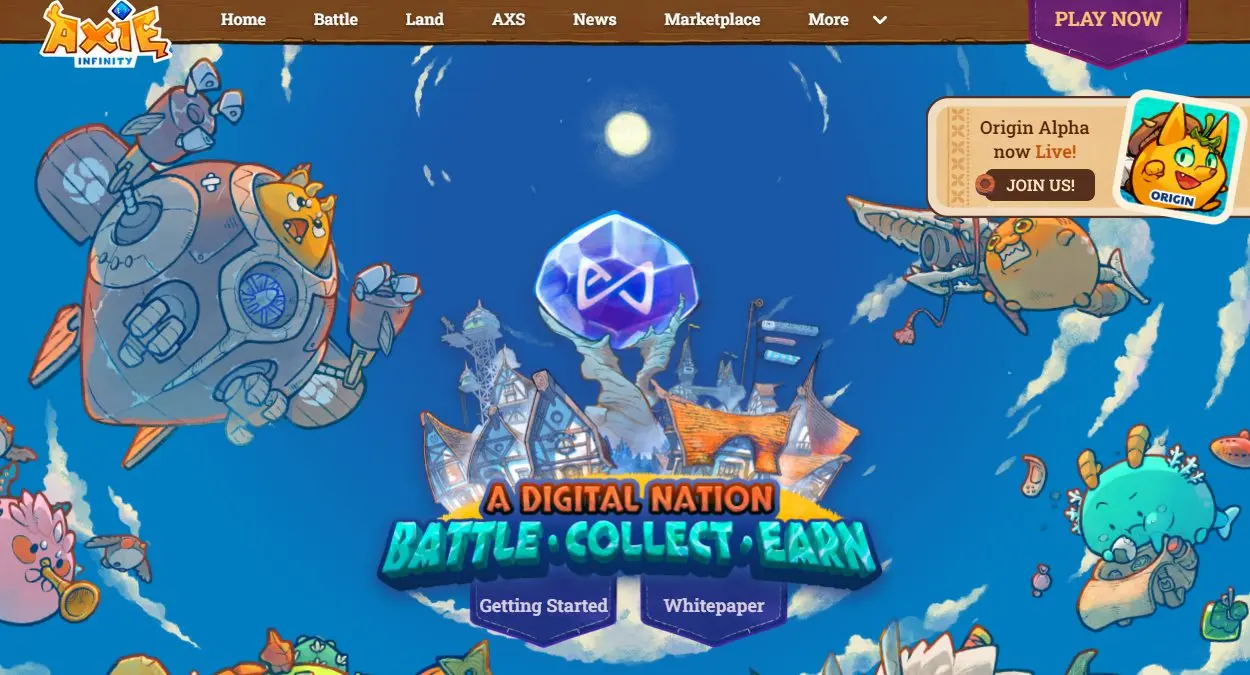 Click on "Getting started." Create your Ronin wallet and add the extension to your browser.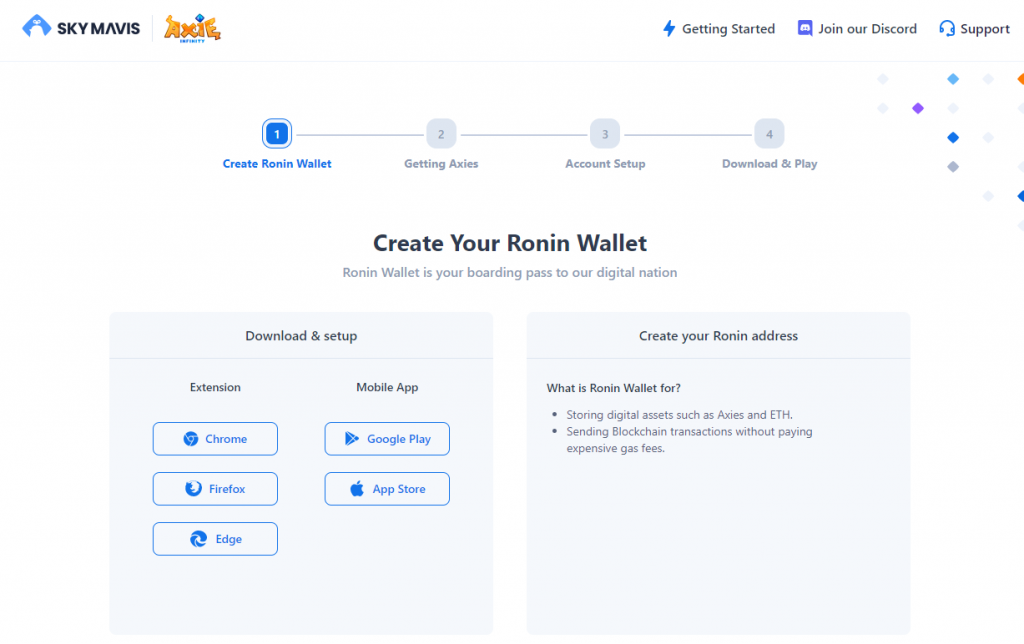 You will be redirected to a page where you need to get 3 Axies to begin playing. You can either buy Axies on its marketplace or by applying for a scholarship.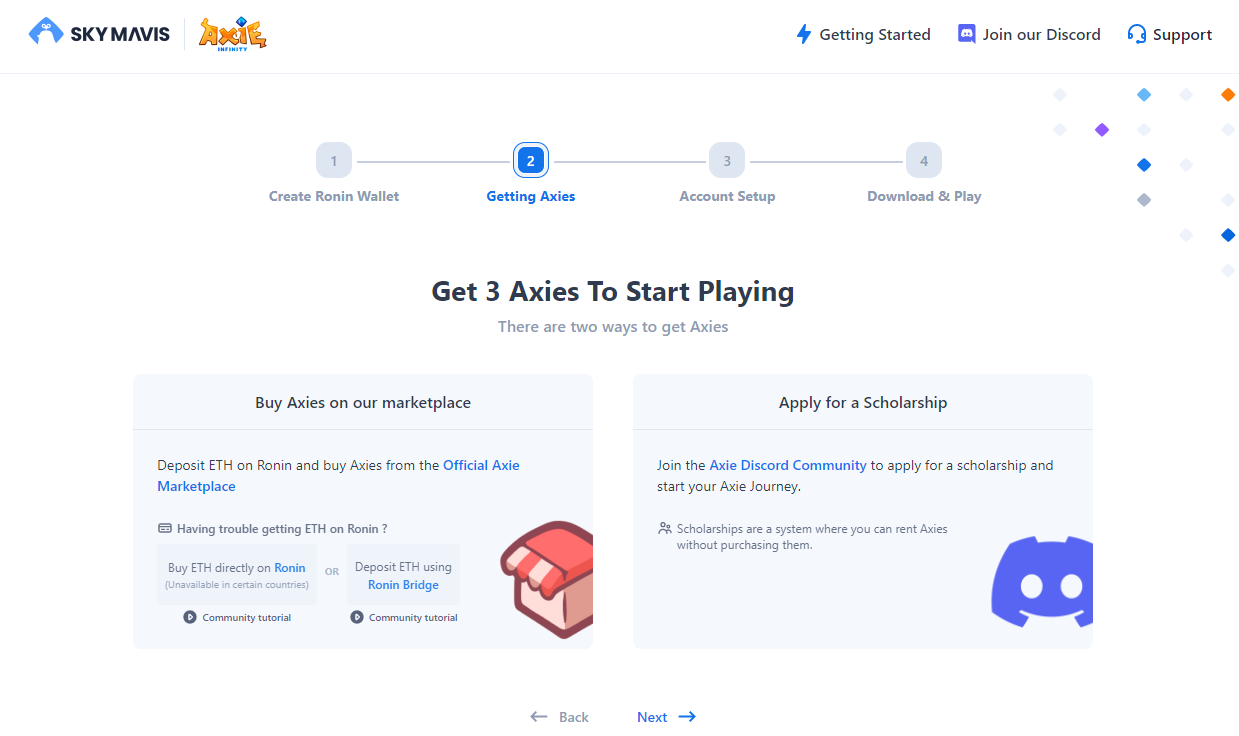 Set up your game account by clicking on "Axie Official Marketplace."
Once that is done, you can download "Axie Infinity" and start playing.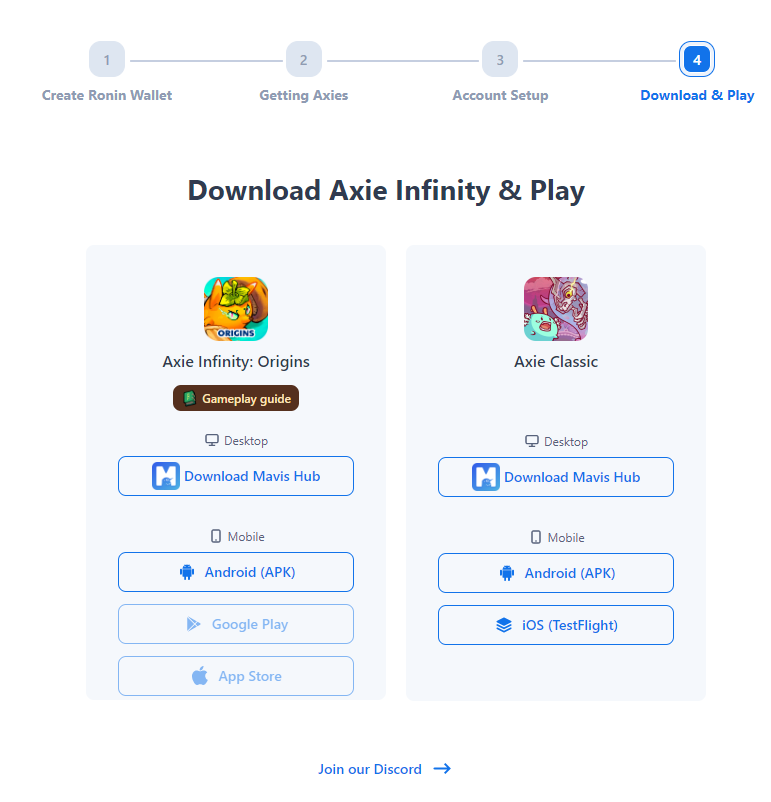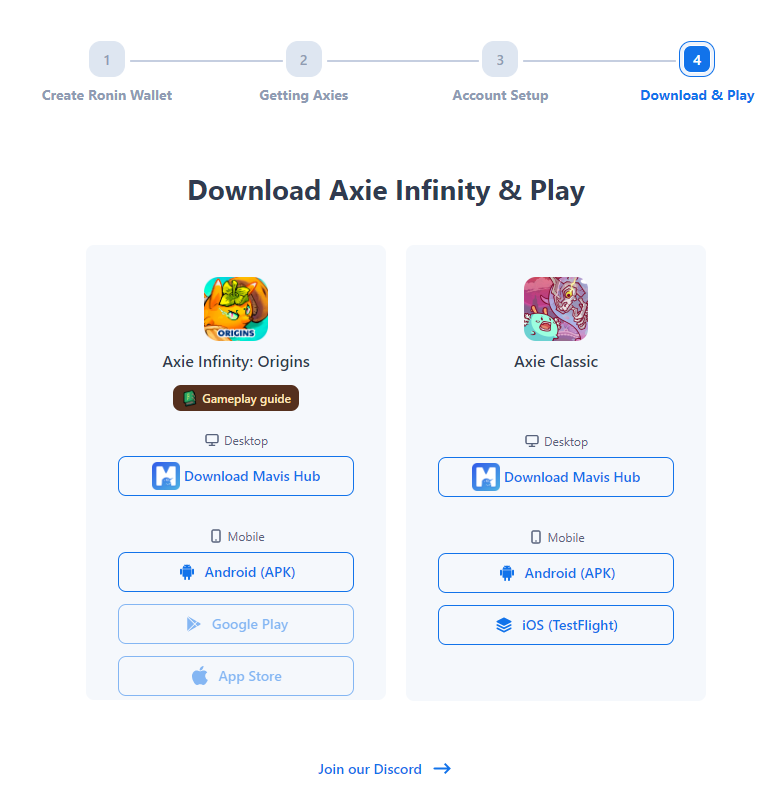 Go to the marketplace and you will be redirected to the auctions site. You can see the full list of Axies that are now available for sale.
Before you decide to buy any Axie, ensure that you understand their traits. The nine kinds of Axies—reptile, plant, dusk, aquatic, bird, dawn, beast, and bug—will determine how your triangle is put up. Each of the six qualities that make up an Axie adds four points to the basic statistic. Axies may have a maximum total stat score of 165.
Once you have done all the steps, you can start playing the game. You can either choose "Adventure" or "Arena." You can read more about how to breed your Axies and level up your game from here.