Axie Infinity is among the most popular and the most valuable Metaverse asset in the digital play-2-earn gaming sector. It attracts thousands of people into its fold each month making its popularity soar to new heights. This article will guide you on the steps on how to buy lands in the Axie Infinity Metaverse network.
Users can purchase lands in Axie Infinity and maximize their investments by monetizing the purchased plots. Each piece of land comes with a gameplay that users can make use of by earning through P2E. Axie Infinity provides good financial opportunities for investors who purchase lands and can earn an additional source of passive income. The platform provides a steady source of passive income for both the gamers and those who purchase lands.
Also Read: Crypto Firm 'Uprise' Loses $20 Million Of 'Users Money' By Shorting LUNA
How To Buy Land in Axie Infinity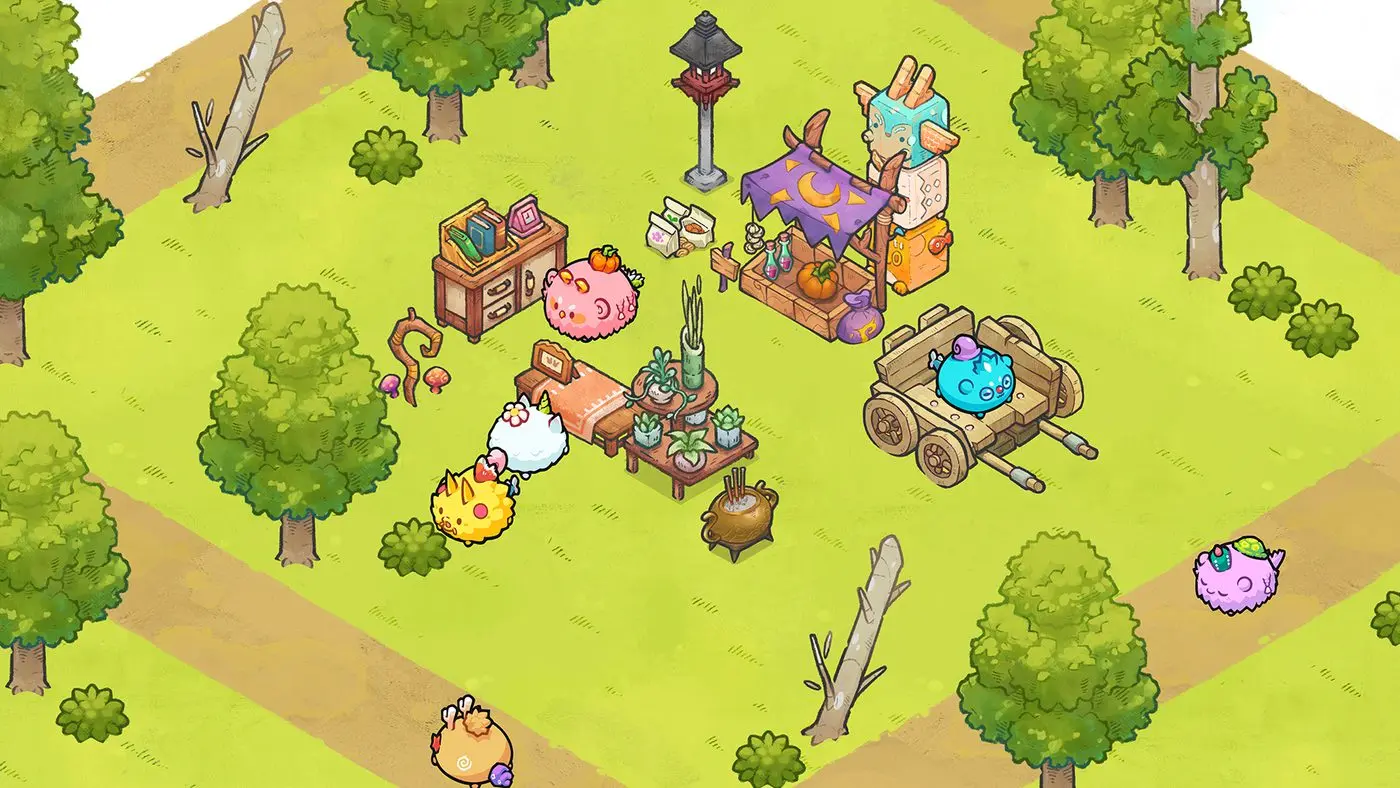 The initial Axie Infinity land sale allowed users to purchase ⅓ of the maximum total supply of land. Users could bid for their favorite land and purchase it if they outbid their competitors. However, now that the land sale is over, users can browse for lands in the 'purchase land' section. A variety of interesting plots and big land parcels are available for sale in Axie Infinity.
The lands come with their version of gameplays and boast interesting features that can keep users hooked. Users can also acquire rare characters in different plots including Chimera, Raids, and Bosses.
First and foremost before buying land in Axie Infinity, note that there are four types of lands in the Metaverse. The four types of land in Axie Infinity are:
Savannah
Forest
Arctic
Mystic.
All four lands offer special 'Lunacian' items and collectibles that the players can use in-game for their benefit.
Also Read: Can Blockchain Technology Suddenly Disappear One Day?
To Purchase Land in Axie Infinity, Follow The Below Steps:
Login to your account and open your Axie Infinity wallet.
Most importantly, make sure your Axie Infinity wallet has a good amount of Ethereum (ETH) which is necessary to buy the land.
Log in to the official Axie Infinity marketplace.
Open the menu on the top right and click on 'Select Land'.
Browse through the long list of available lands and select the plot that you wish to purchase.
Lastly, click on the 'Buy Land' option and complete the payment to confirm the transaction.
Congratulations! You will be a proud land owner in the Axie Infinity Metaverse. Also, the highest-selling land in the network was for $2.48 million in November last year. Once you purchase the land, it unlocks a world of opportunities for you to explore, play and earn.
Also Read: GTA 6 Cryptocurrency to be called 'Crypto' and not 'Bitcoin'?