After its launch on 1st June, Baby Doge Coin has been rapidly gaining a fanbase and a ton of new buyers. Within its first month in the market, this new meme coin developed from the popular Dogecoin, crypto: DOGE had its price go up by over 1,000%.
At the time, it had a market cap of $200 million within three weeks and over 160,000 holders in the fourth week. Today, this number has shot up nearly five times and now, the coin has surpassed 850,000 holders.
During its early boom, people attributed Baby Doge's rapidly soaring performance to the fact that the CEO of Tesla, Elon Musk tweeted about the coin. It is true, Musk's tweet gave the coin a significant 228.3% jump. It is also true that the report by Bitcoin.com News also fueled the coin's spike. But, Musk hasn't made any other known statement about the coin since then, and yet, it is still rising through the ranks.
Baby Doge's Growing Media Popularity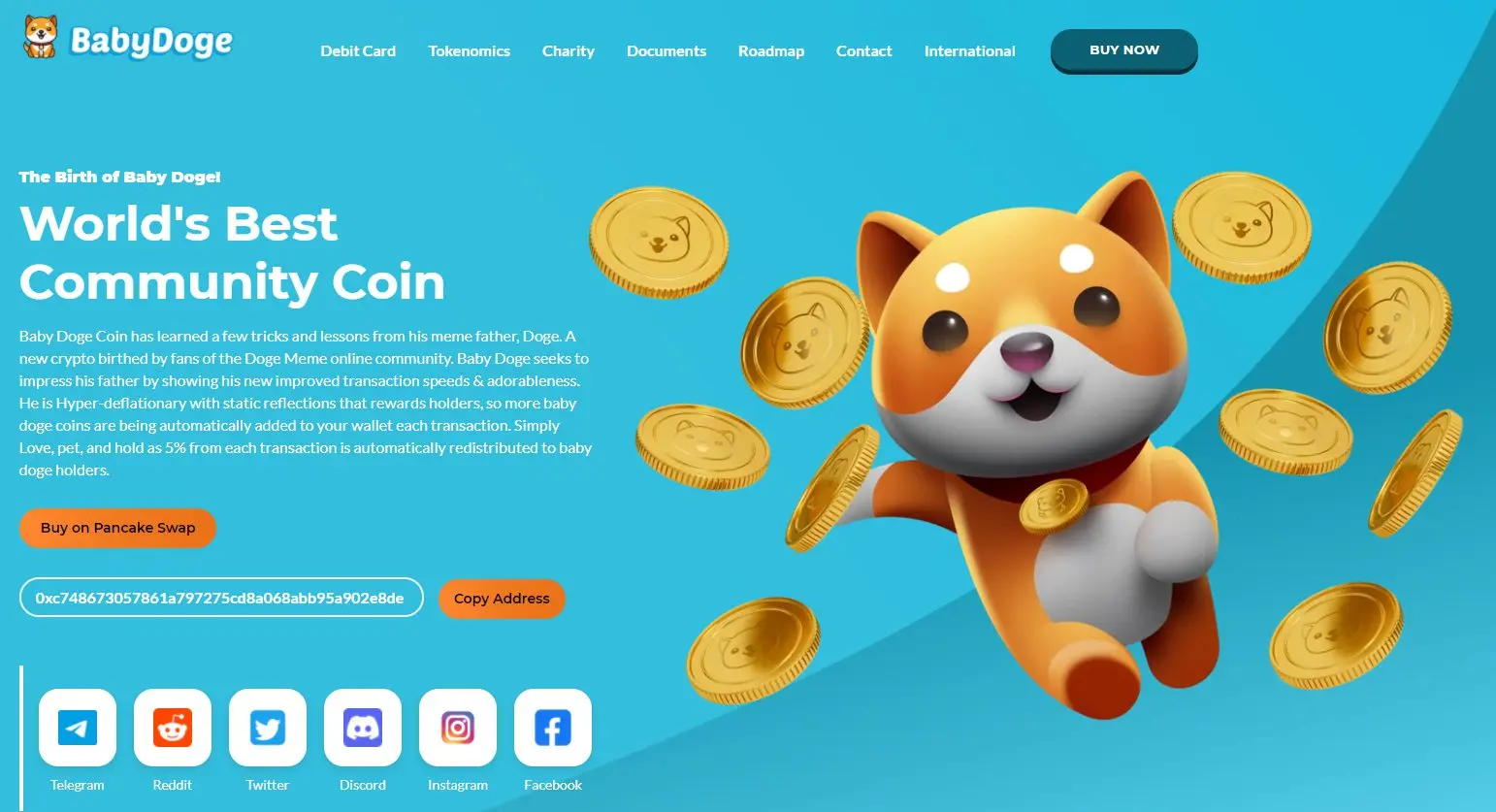 According to the official website, Dogecoin fans are said to have launched Baby DogeCoin for two reasons. The first was to improve its "transaction speeds" the second was to improve its  "adorableness." So far, the latter seems to be working out quite well.
Baby doge has continued to garner the attention of mainstream media and social media alike. Publications like Fool.com owned by the Motley Fool have published articles remarking on the coin's growth and attempting to vet its stability. Others like Techstory Gamerevoluton, Futurism among many more have also had a thing or two to say about Baby Doge.
During its short lifespan, Baby DogeCoin has also gained over 400,000 Twitter followers and nearly 50,000 Telegram users in its channel. It has also managed to pass a cybersecurity audit run by Binance Smart Chain, a security firm Dessert Finance.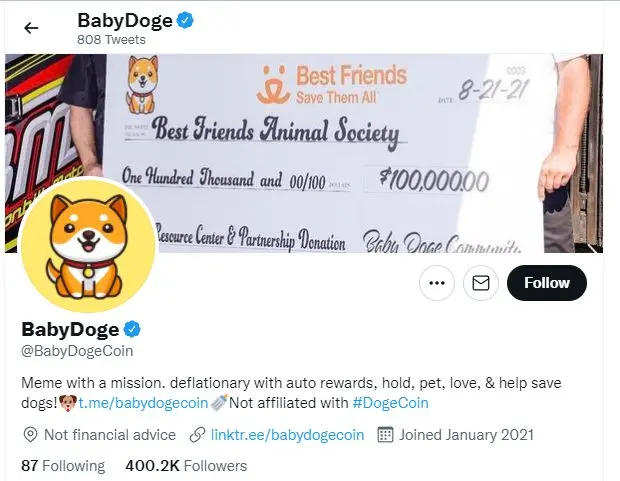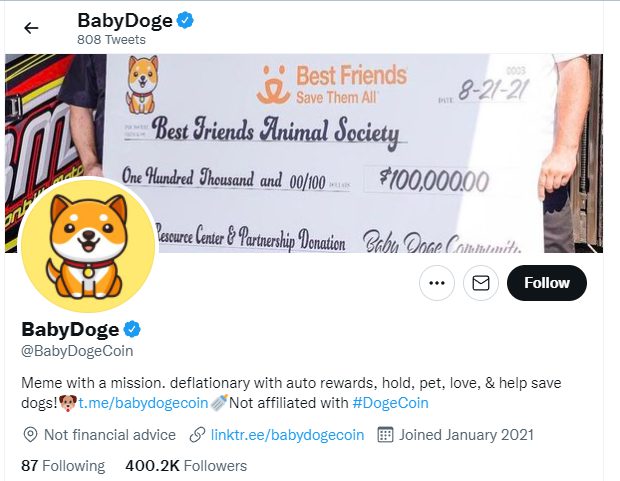 It's interesting to note that Baby DogeCoin has achieved all this and yet it does not even run on its own blockchain. Instead, it relies on the Binance Smart Chain which was launched by the Binance crypto exchange.
Baby Doge proponents say that this blockchain will make this token faster and more usable. This, they say, is because Binance's block times are 5 seconds as compared to Dogecoin's block times, which are 60 seconds.