Burns have become part and parcel of the crypto ecosystem. Several networks have been sending assets into dead wallets to decrease the circulating supply of that particular asset. With this, they hope to pump the price of the respective cryptocurrencies. Major meme coin network BabyDoge Coin has been engaging in similar burns. This network, however, has been slashing its supply by a considerable magnitude. Over the last couple of months, quadrillions of coins were fried.
The BabyDoge network started the month of August by getting rid of 1 quadrillion coins that were worth a whopping $1.3 million.

Furthermore, its counterparts, like Shiba Inu [SHIB], have also been cutting off their supply. But none of them have burned a quadrillion worth of coins. At present, the circulating supply of the asset stands at 115,113,333,036,839,000. Therefore, several other burns of similar volume are also likely to occur in the coming months.
Back in March, BabyDoge sent a whopping four quadrillion assets into a dead wallet. This particular burn was worth about $13.6 million.
Sadly, this did not seem to affect the price of the meme coin. The community did not seem very happy either.
BabyDoge dips despite quadrillion burn
Quadrillion BabyDoge coins were burned. Despite this, the price of the meme coin failed to budge. At press time, the asset was down by 4.77 percent and was trading for $0.000000001285.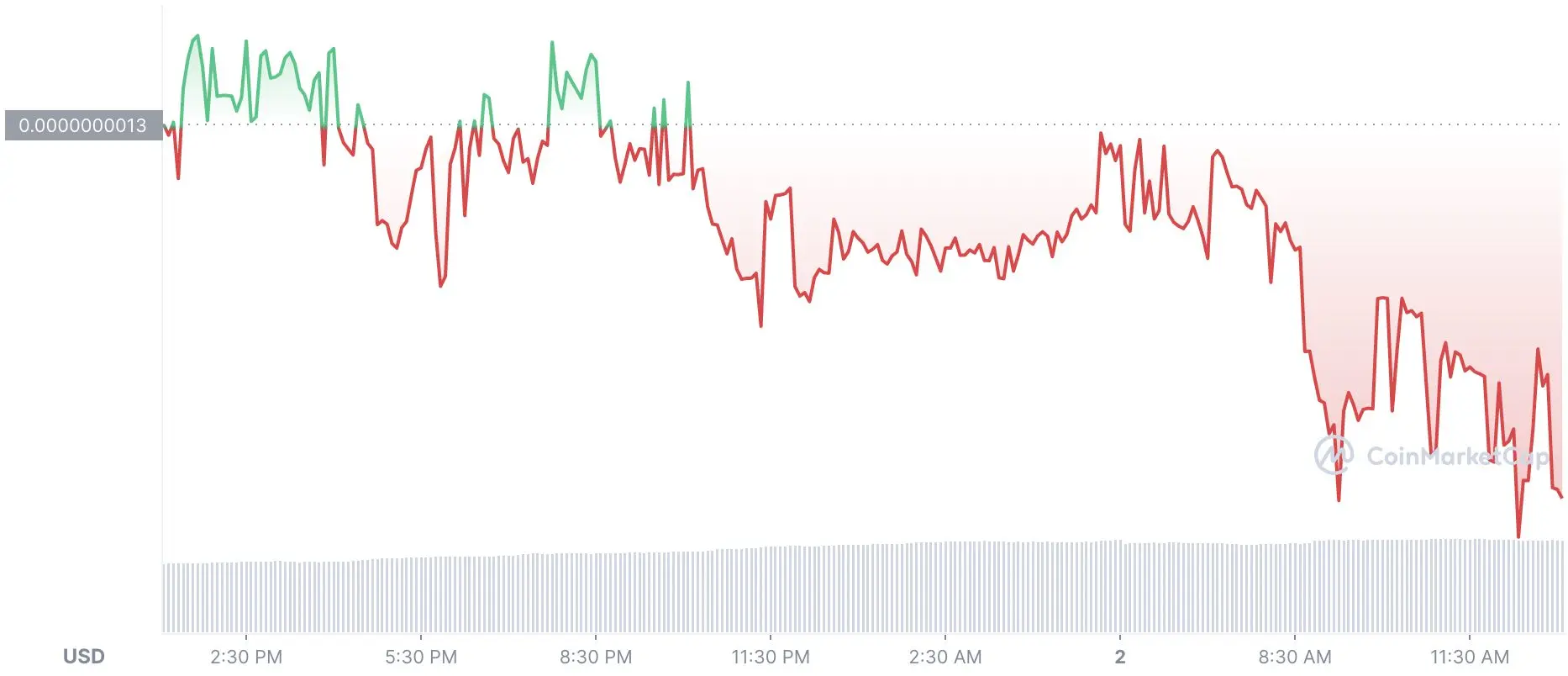 Additionally, it should be noted that BabyDoge is about 94 percent below its all-time high of $0.00000002 a year ago.
This meme coin is undoubtedly a community-driven project, and the network seems to have the most loyal following in the crypto-verse. For every poll that entails "BabyDoge," the community is the first to rush in. The increased support from the district and consistent burns seem to have no impact on the price of the depleting asset.
Furthermore, it should be noted that the network previously stated,
"Please note: that burns do remove tokens from the overall supply. However, burns do not mean or nor should you infer that the price is going up. As with anything in crypto, please proceed with caution & make decisions at your own risk."